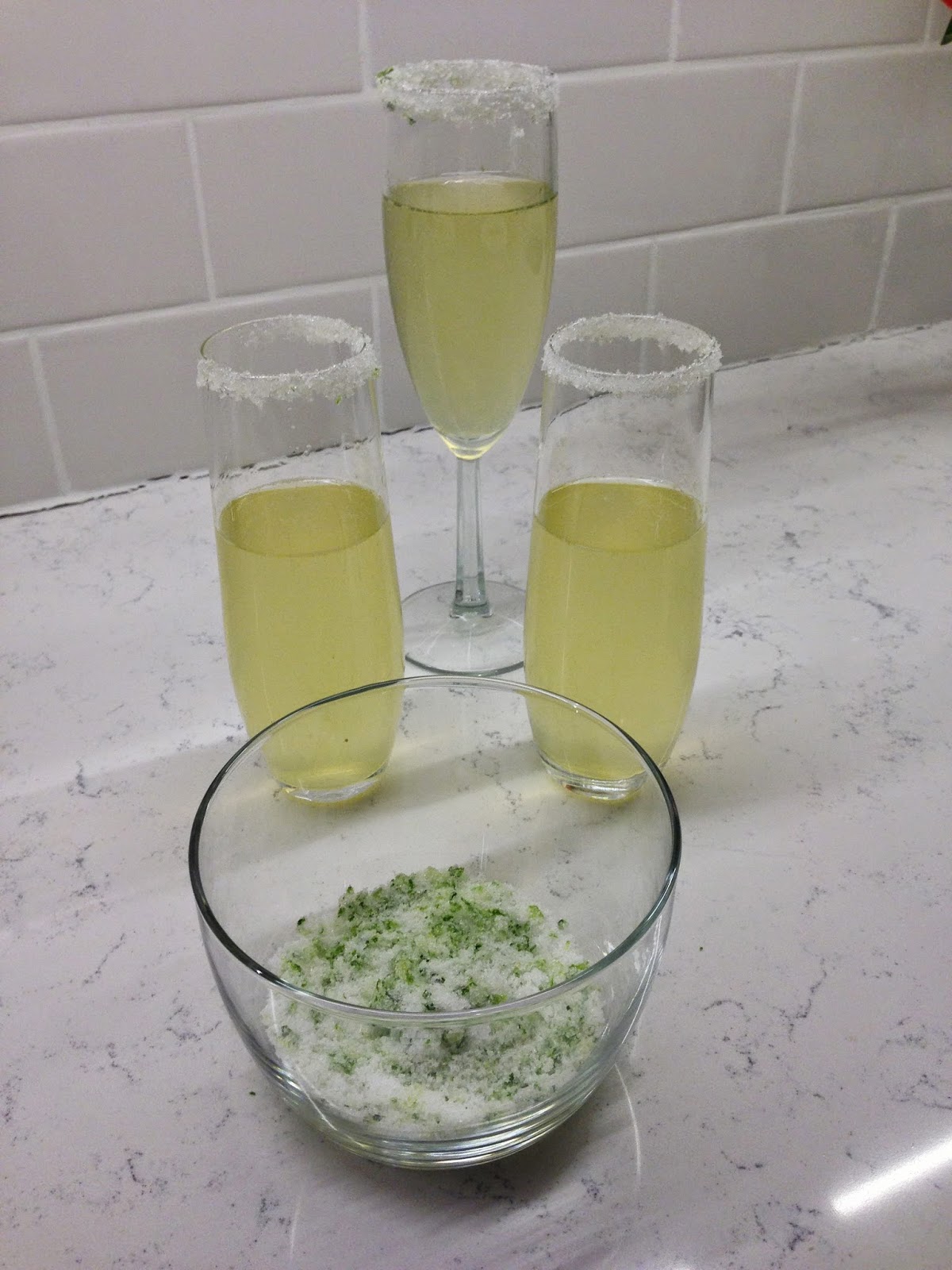 For the drink:
8 oz. white tequila
8 oz. triple sec
2/3 cup Rose's Sweetened Lime Juice
Juice of 4 limes
1/4-1/2 cup of simple syrup (I like this a little more tart; other members of my family like it sweeter)
1 bottle of Prosecco
Mix all of the these ingredients, except the prosecco, in a pitcher and chill in the refrigerator for 1-2 hours (or even over night).
For the sugar rim:
Zest 2 of the limes and 1/3 cup of sugar to a bowl. Stir until evenly mixed in. Rim your champagne glass with lime juice then dip in the zest/sugar mixture.
Pour tequila mixture in prepared champagne glasses 1/3 full. Top with prosecco, cava or your favorite champagne. Enjoy!