This makes 2 drinks!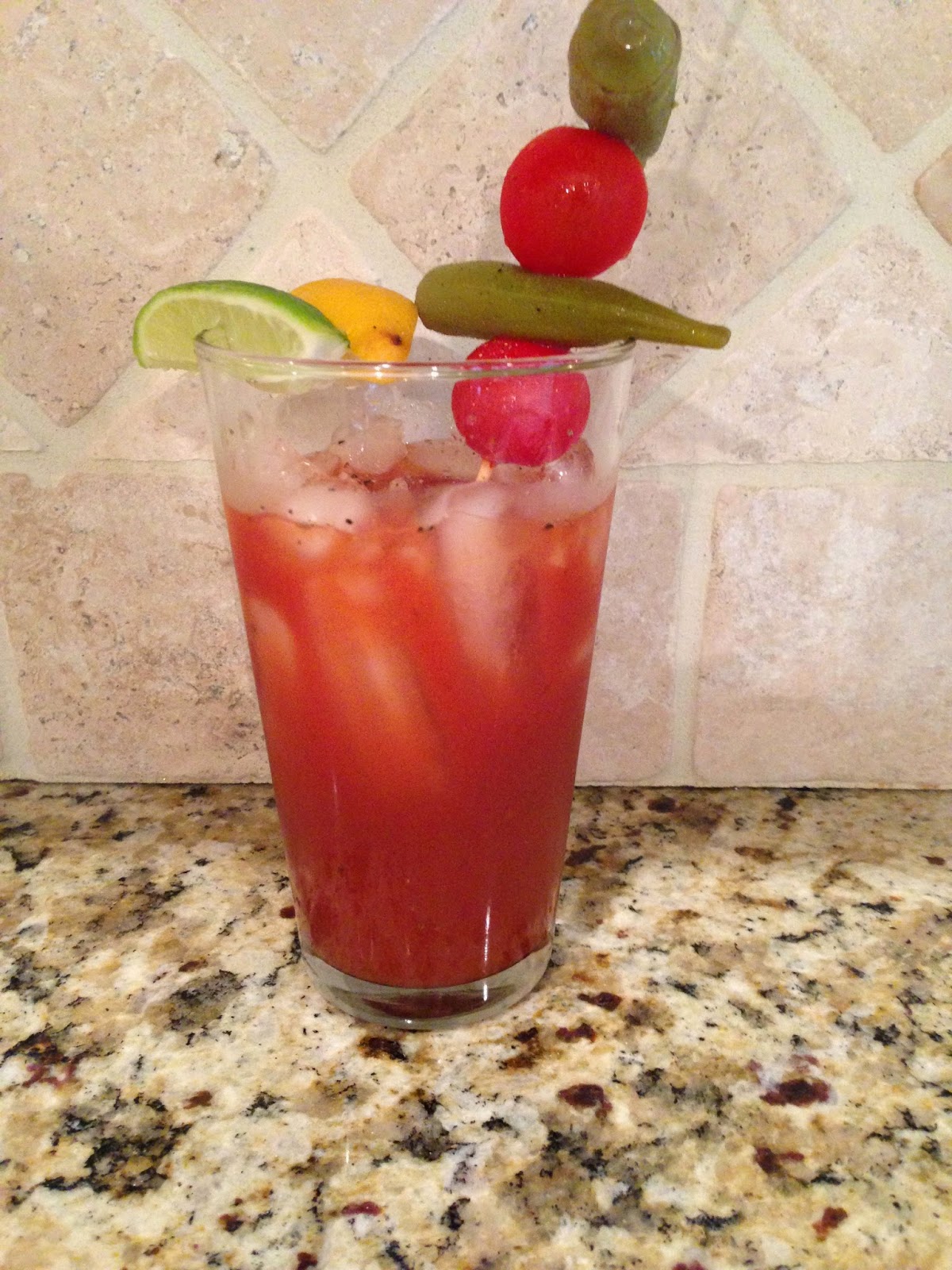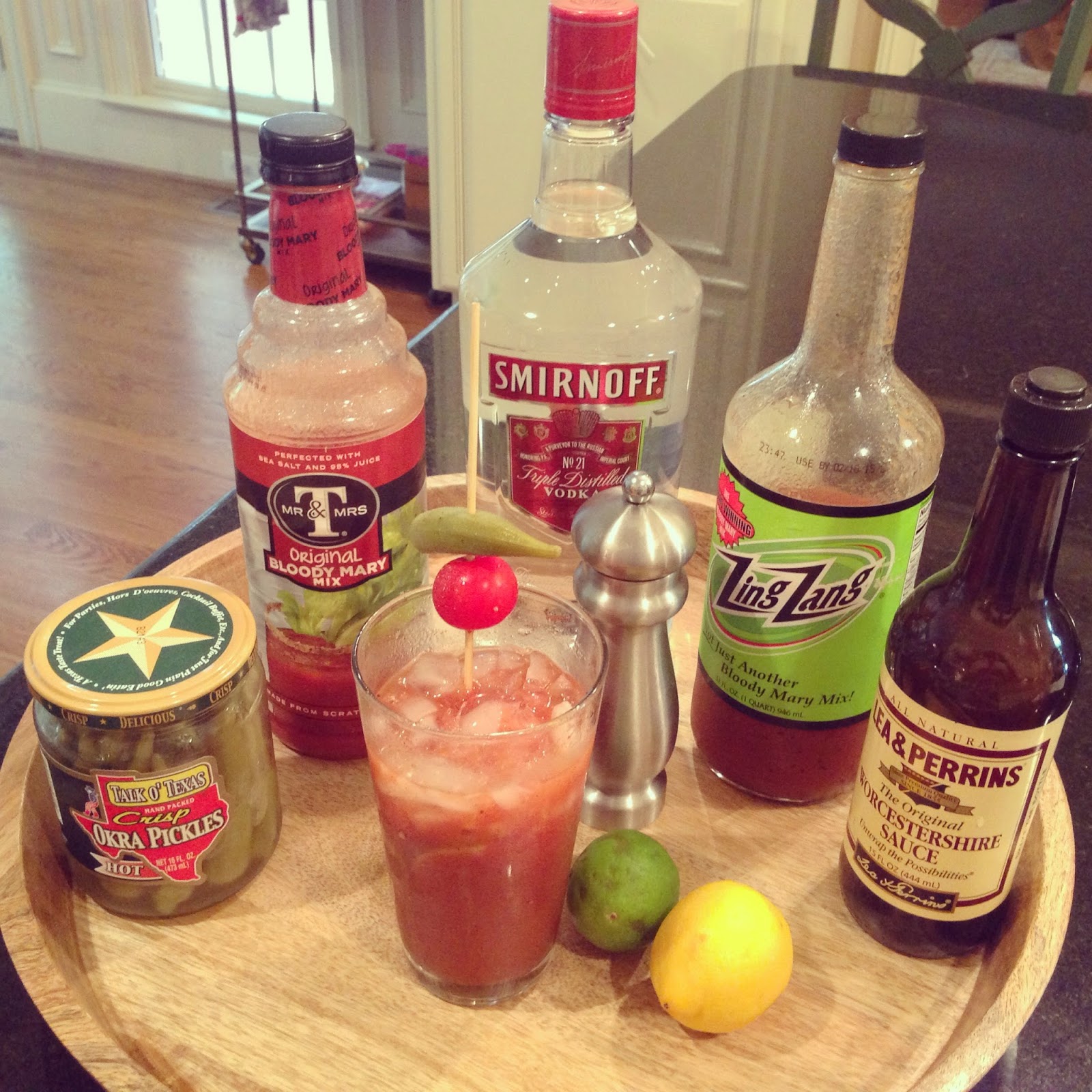 Ingredients:
-Mr & Mrs T's Regular Bloody Mary Mix
-Zing Zang Bloody Mary Mix
-Vodka
-Worcestershire
-Lemon
-Lime
-Pickled Okra (hot)
-Celery/ Tomatoes
-Fresh ground black pepper
Directions:
-equal parts of Mr. & Mrs. T's and Zing Zang's Bloody Mary mix and Vodka.
-a few dashes of Worcestershire
-a wedge of lemon and a wedge of lime squeezed
-1 1/2 teaspoons of pickled okra juice
-mix & pour over ice
-top with fresh ground black pepper & celery salt
Garnish with celery or tomatoes and pickled okra and enjoy!