For Hollins' first birthday I decided to do a classic Lilly Pulitzer theme.  Nothing can beat pink, green and gold for a one year old girly girl!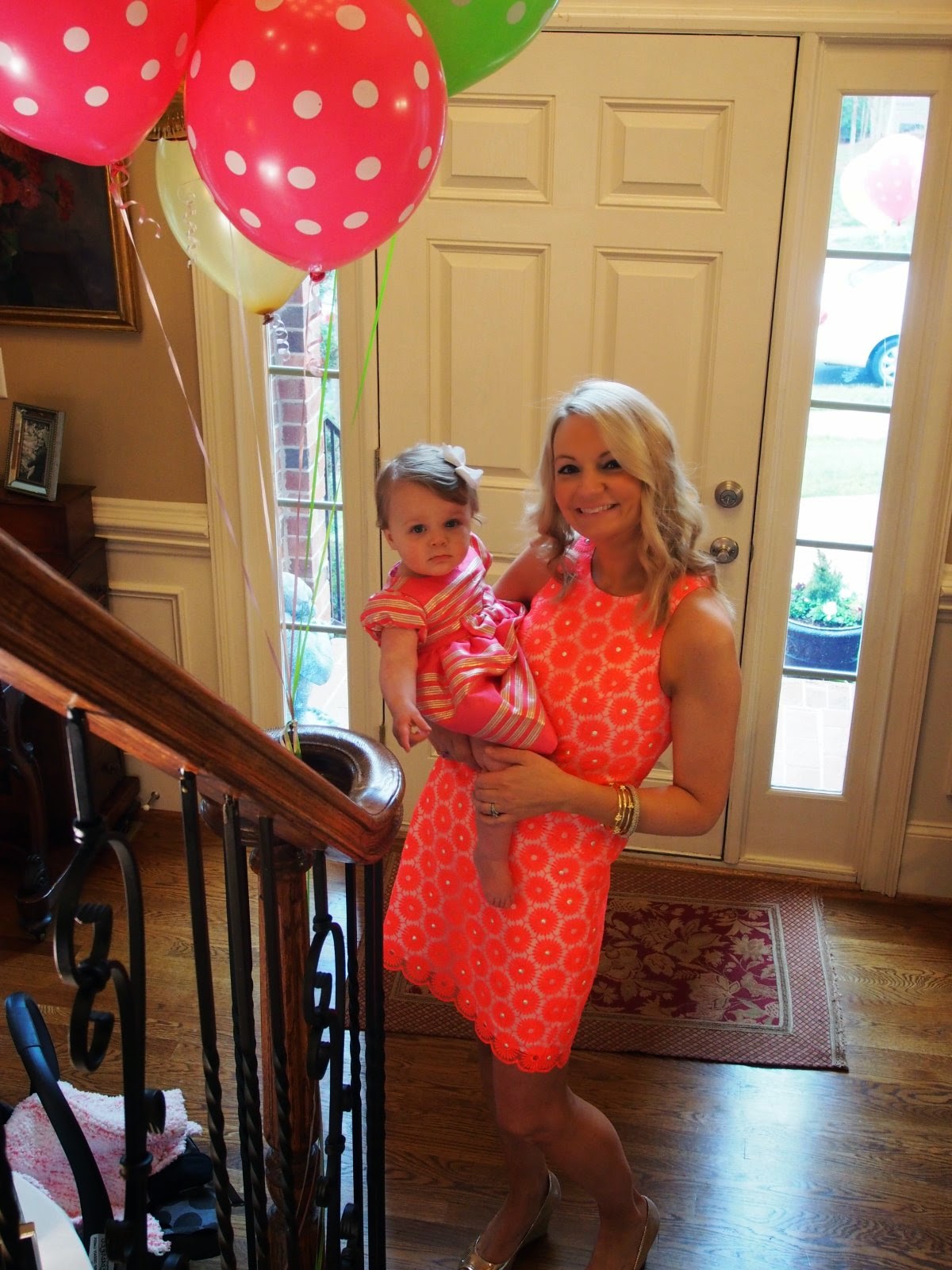 Decorations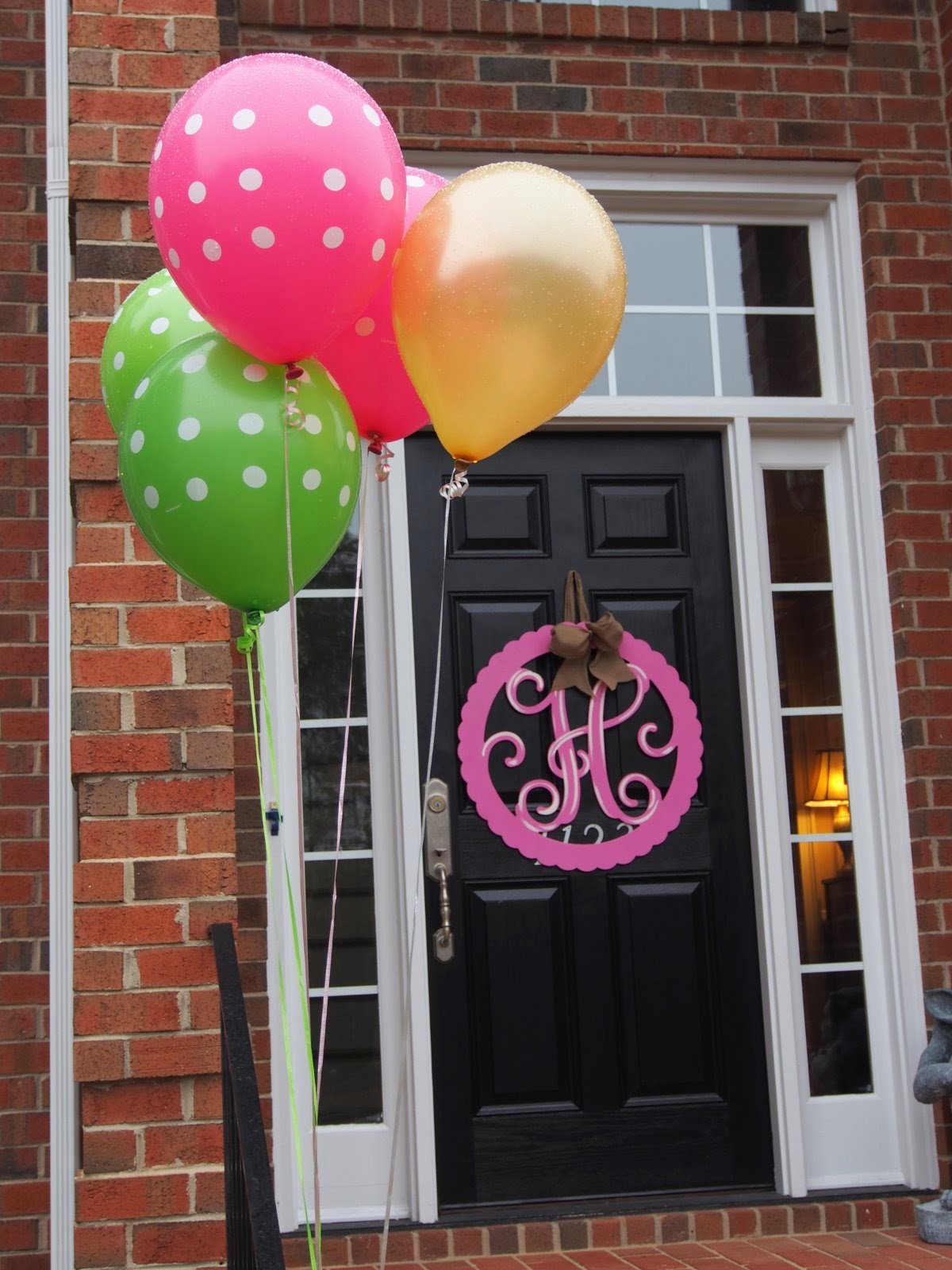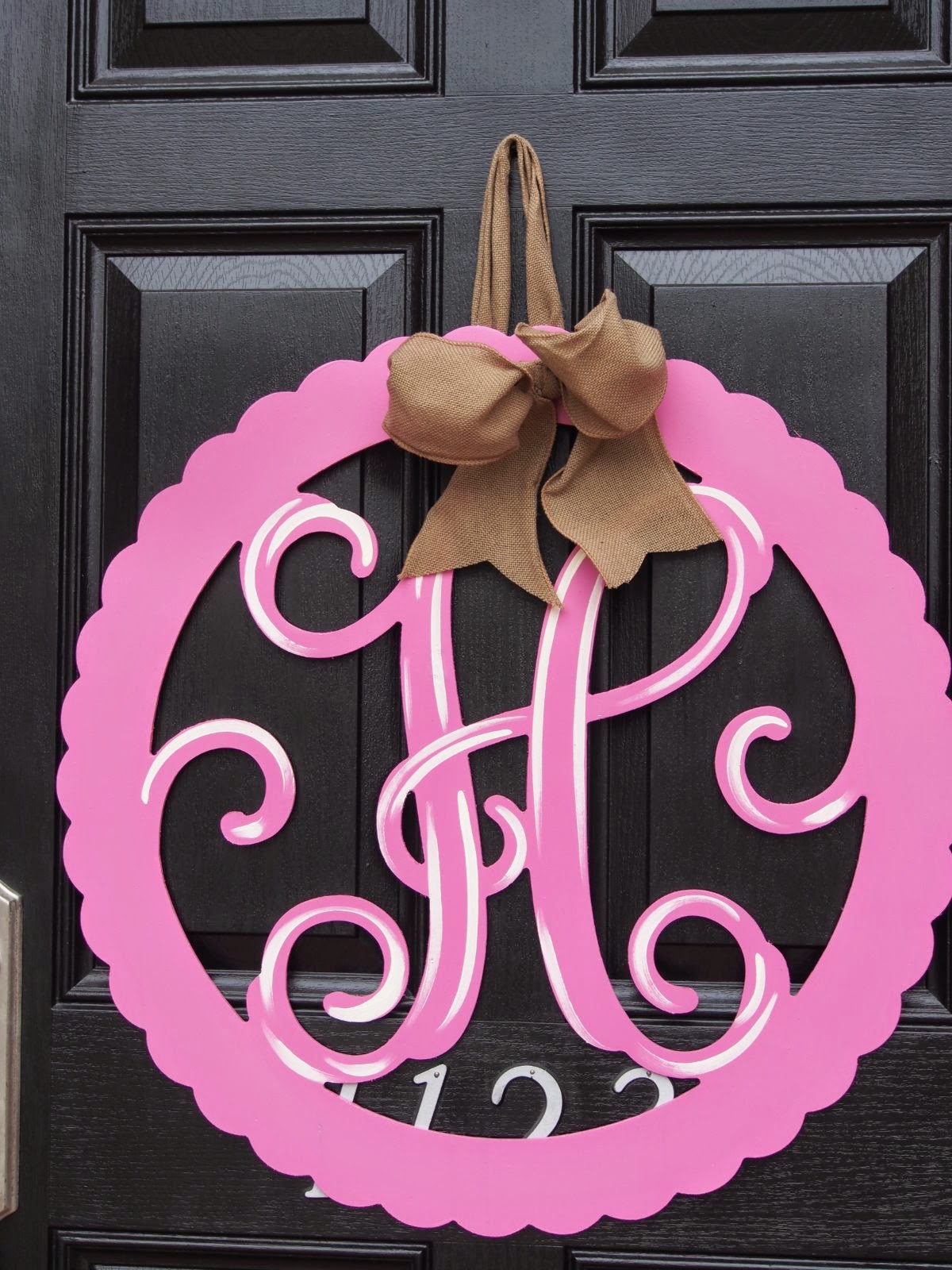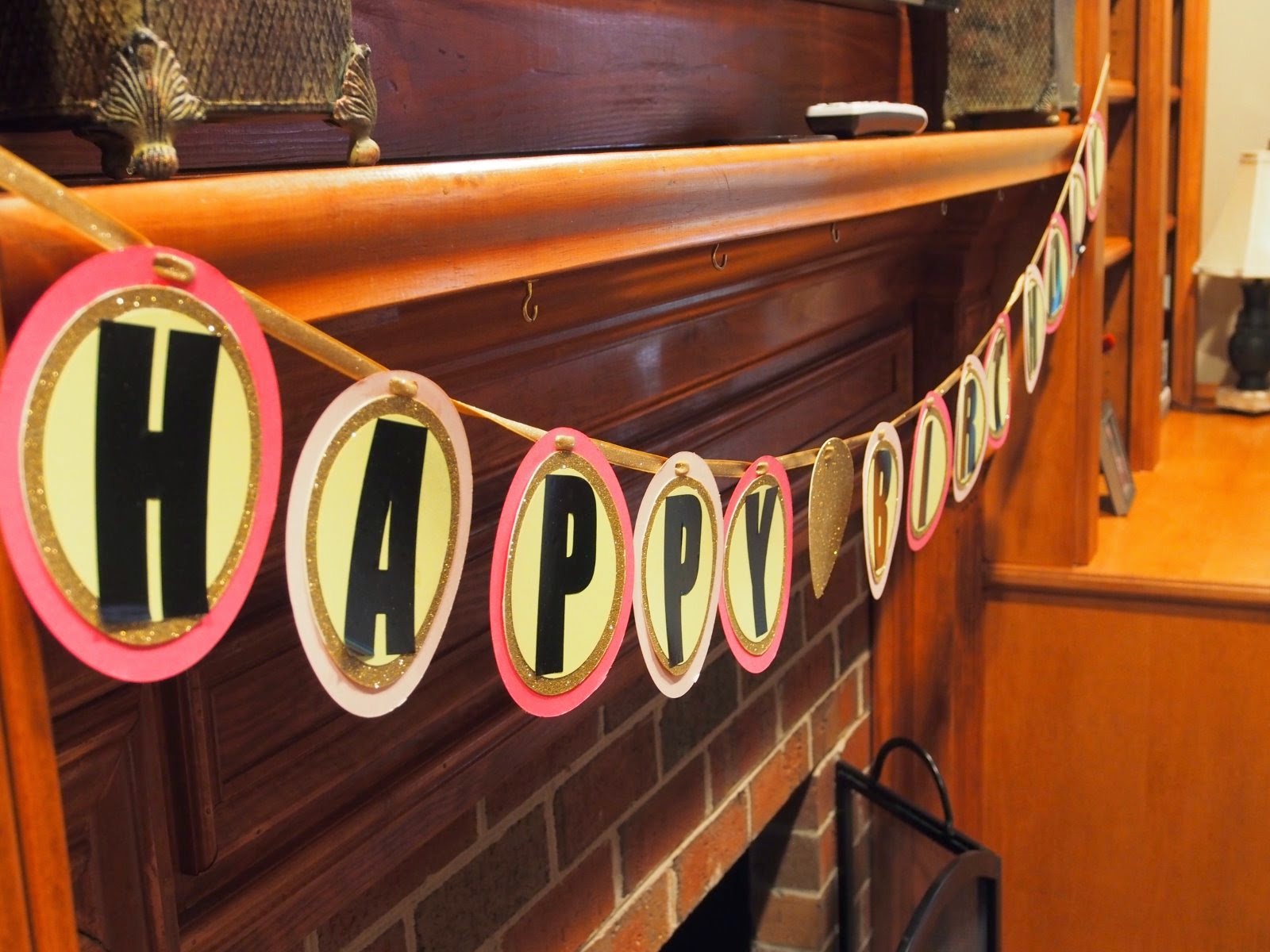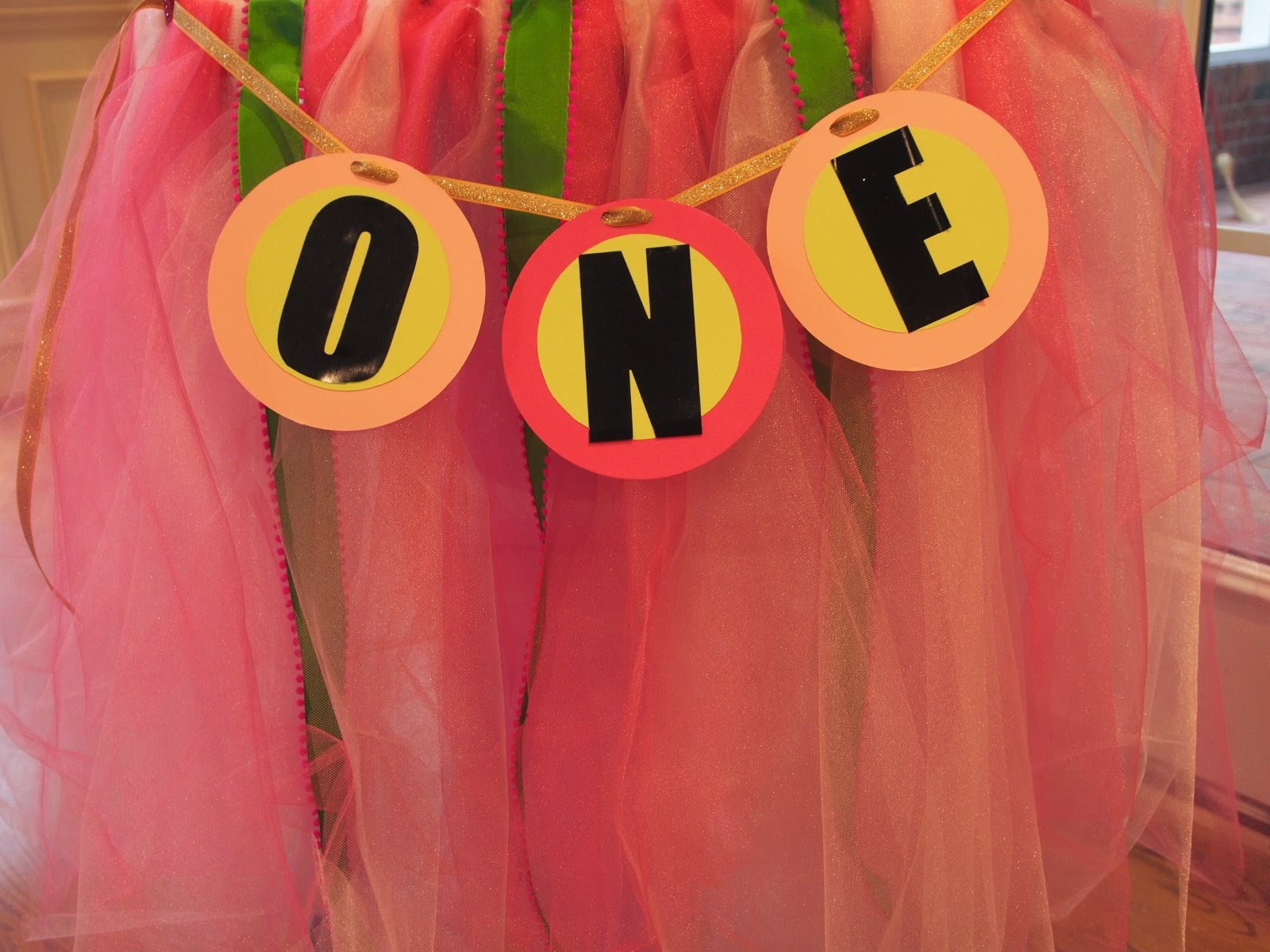 "Life is a party, Dress like it."- Lilly Pulitzer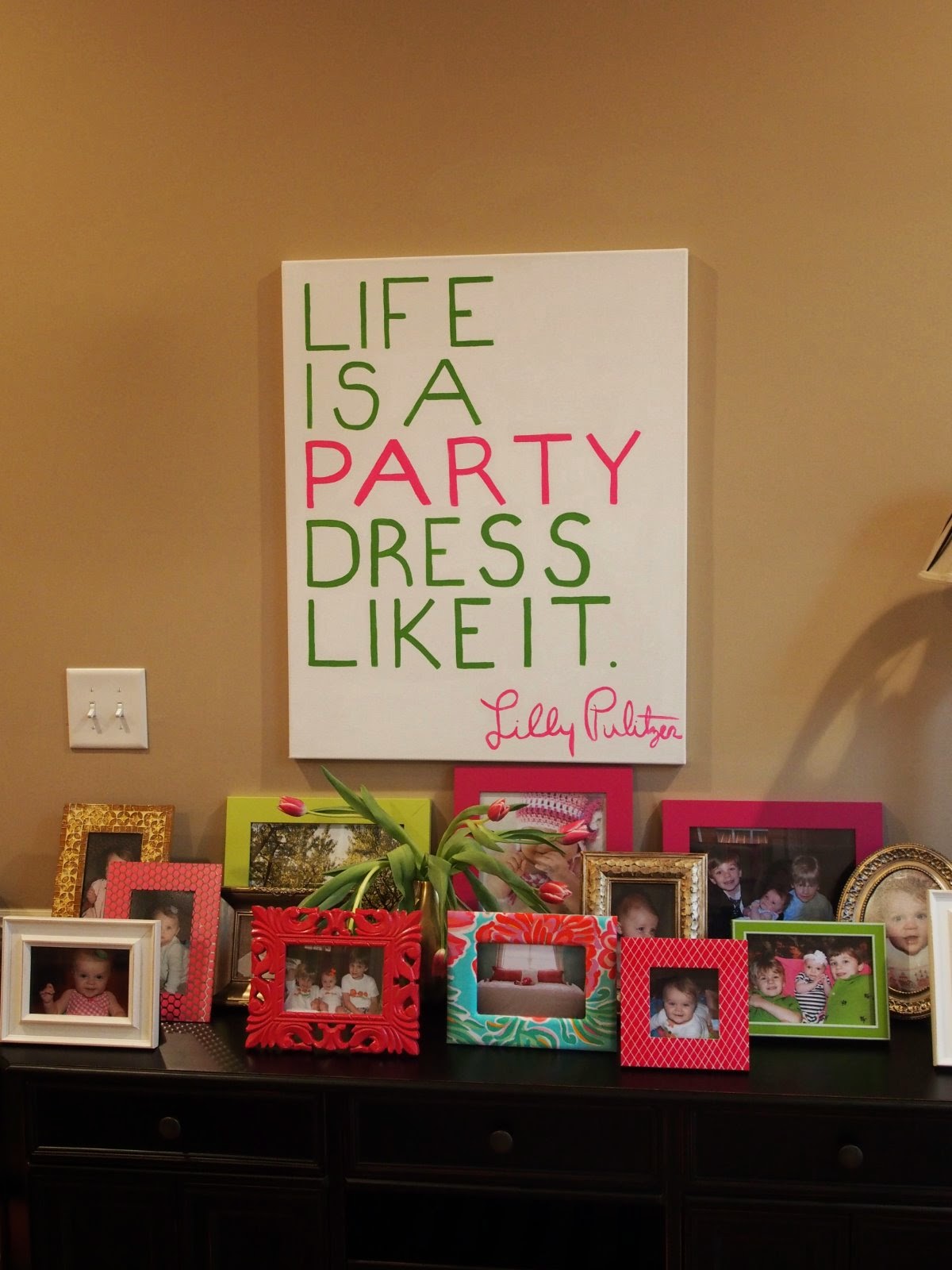 I displayed pictures of Hollins at one month, two months etc… in colorful frames.
The Flowers
I always get my flowers from the South Charlotte Trader Joe's.  Terry is wonderful and you can tell her a couple of weeks before a party what kind or color you need to go with your theme and she'll save them for you when they come in!  Plus- they are a great deal!
Candy Bar
Colorful candies in pink, green, and gold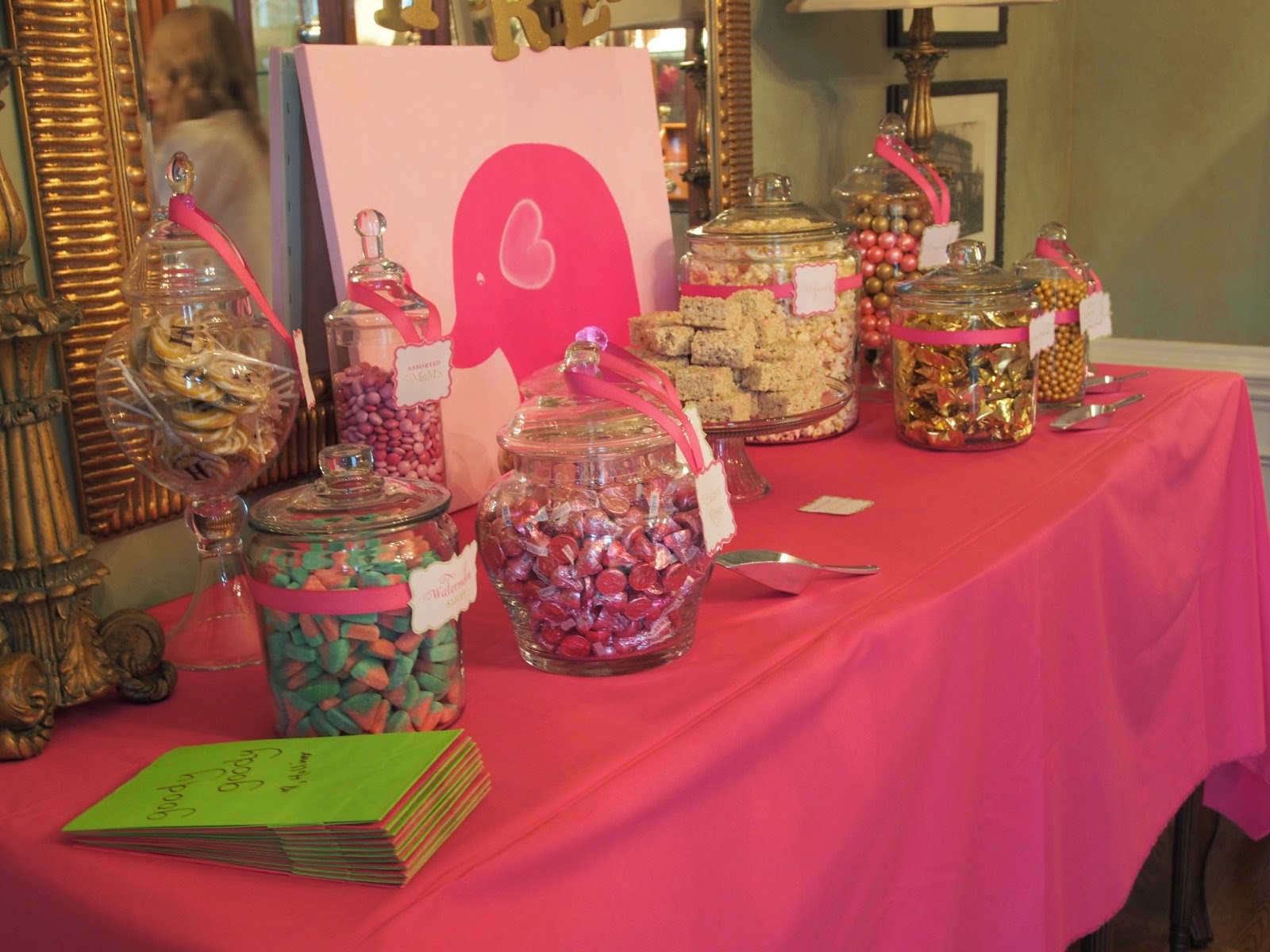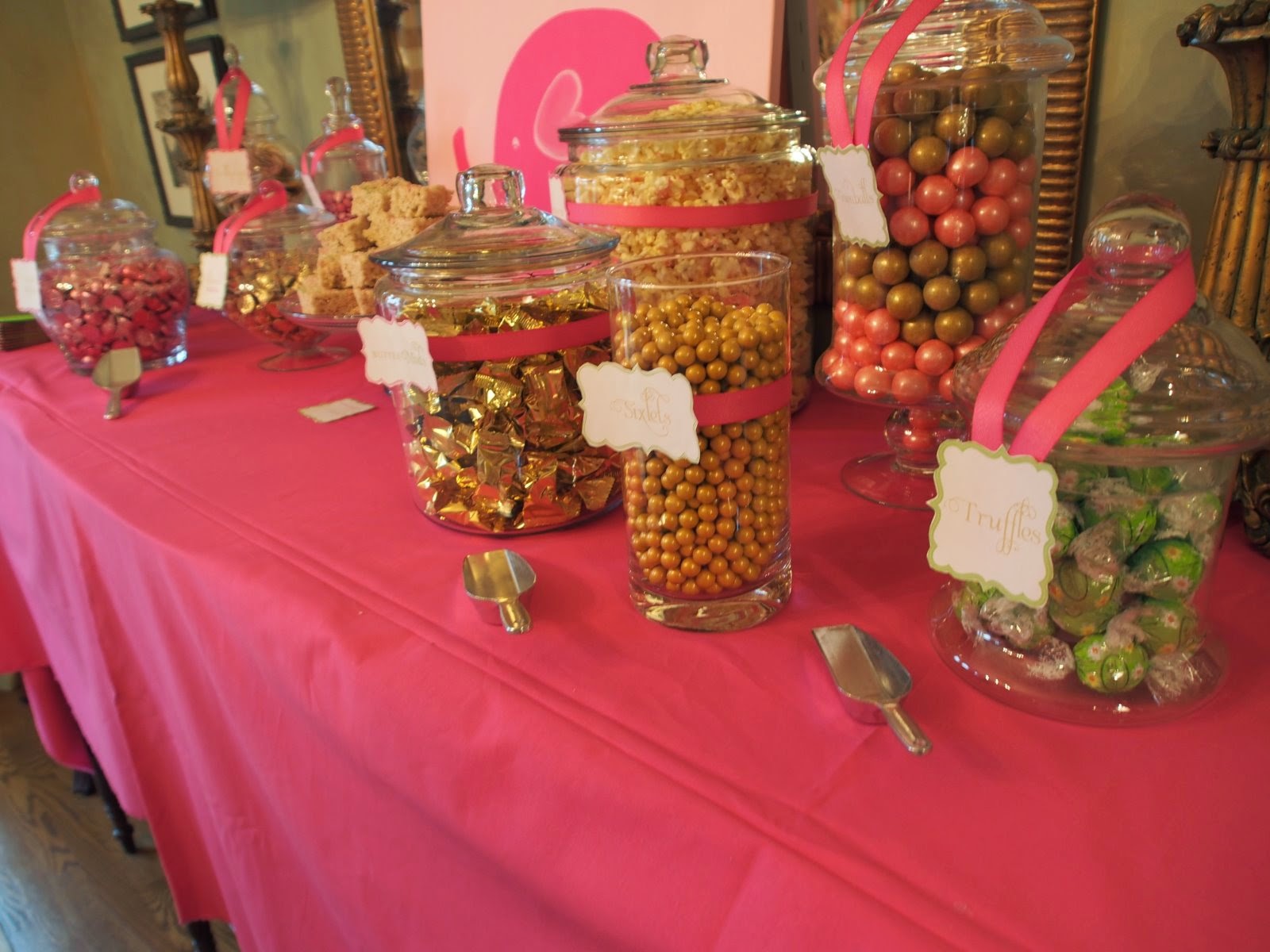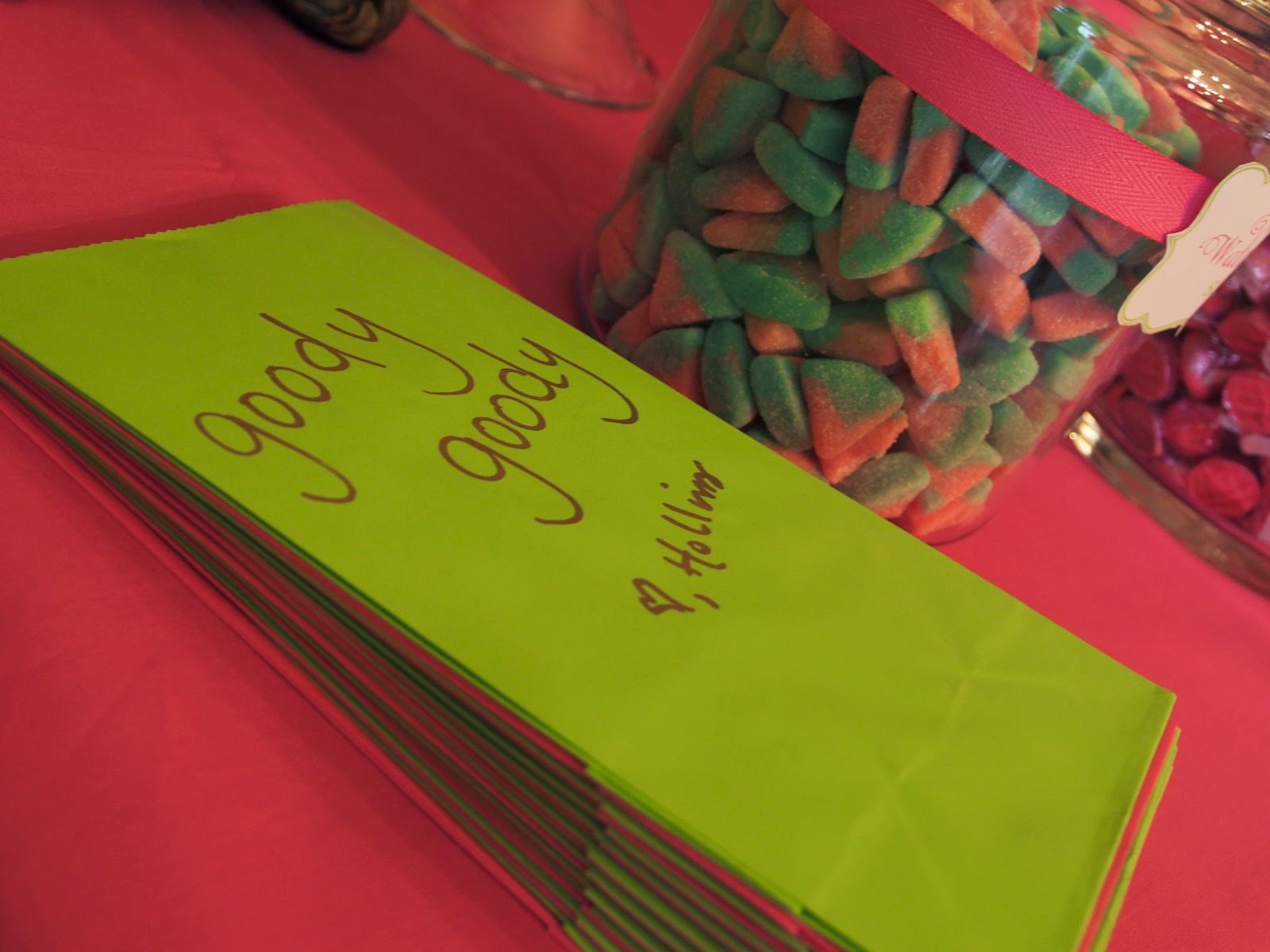 The Bar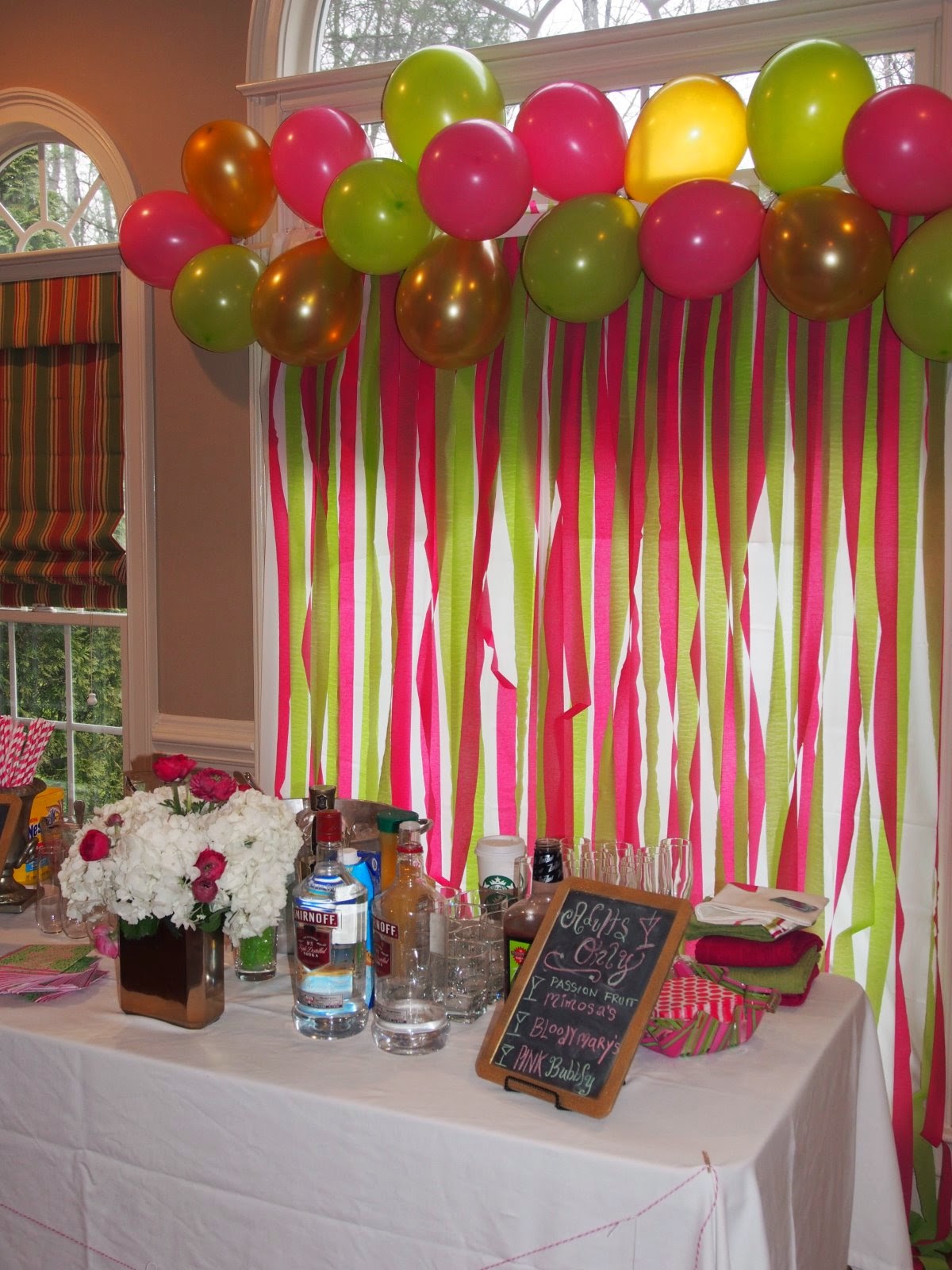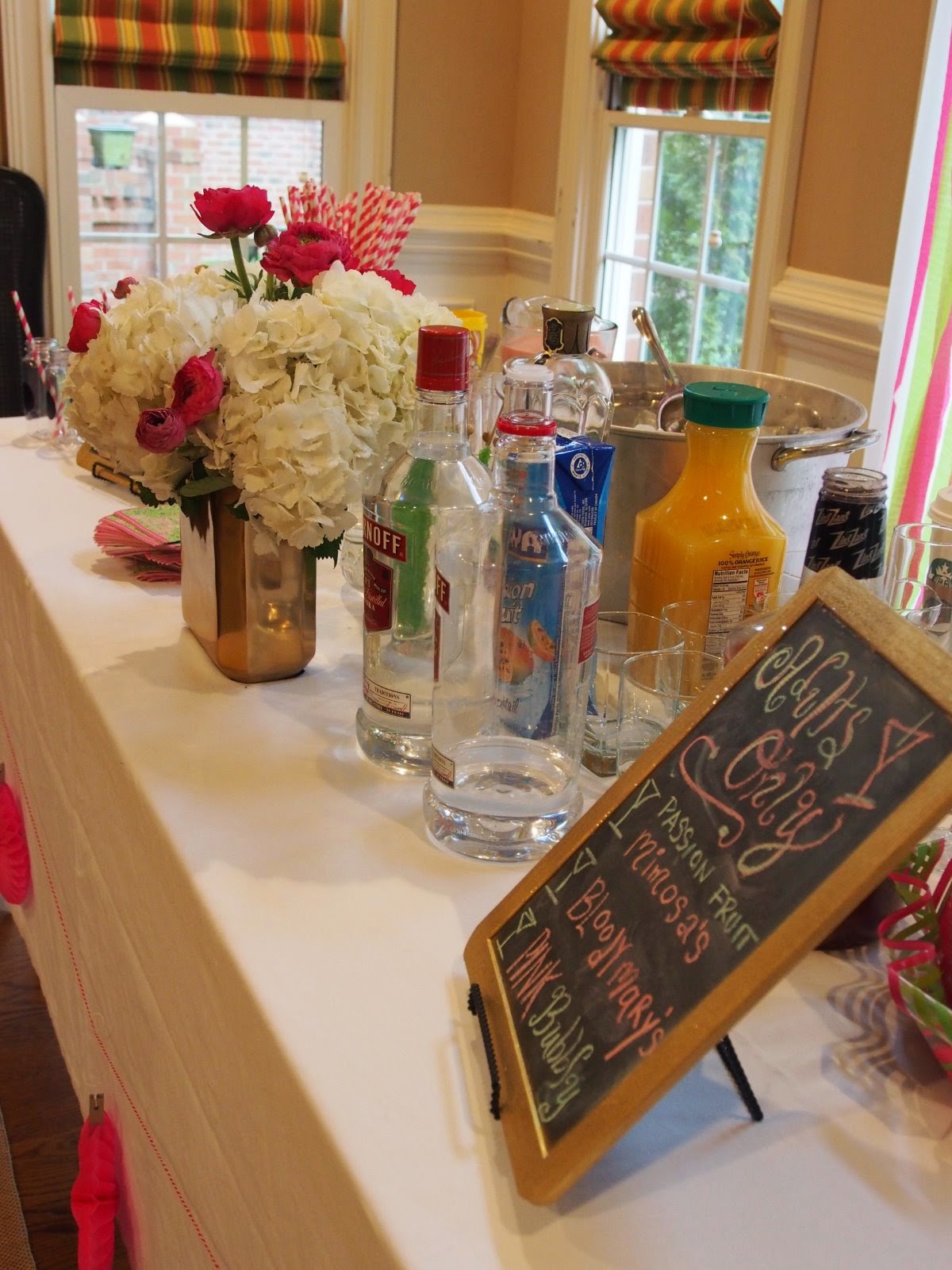 The adults were drinking Bloody Mary's, Passion Fruit Mimosas and Pink Champagne.
The kids enjoyed Pink Lemonade and Strawberry Milk.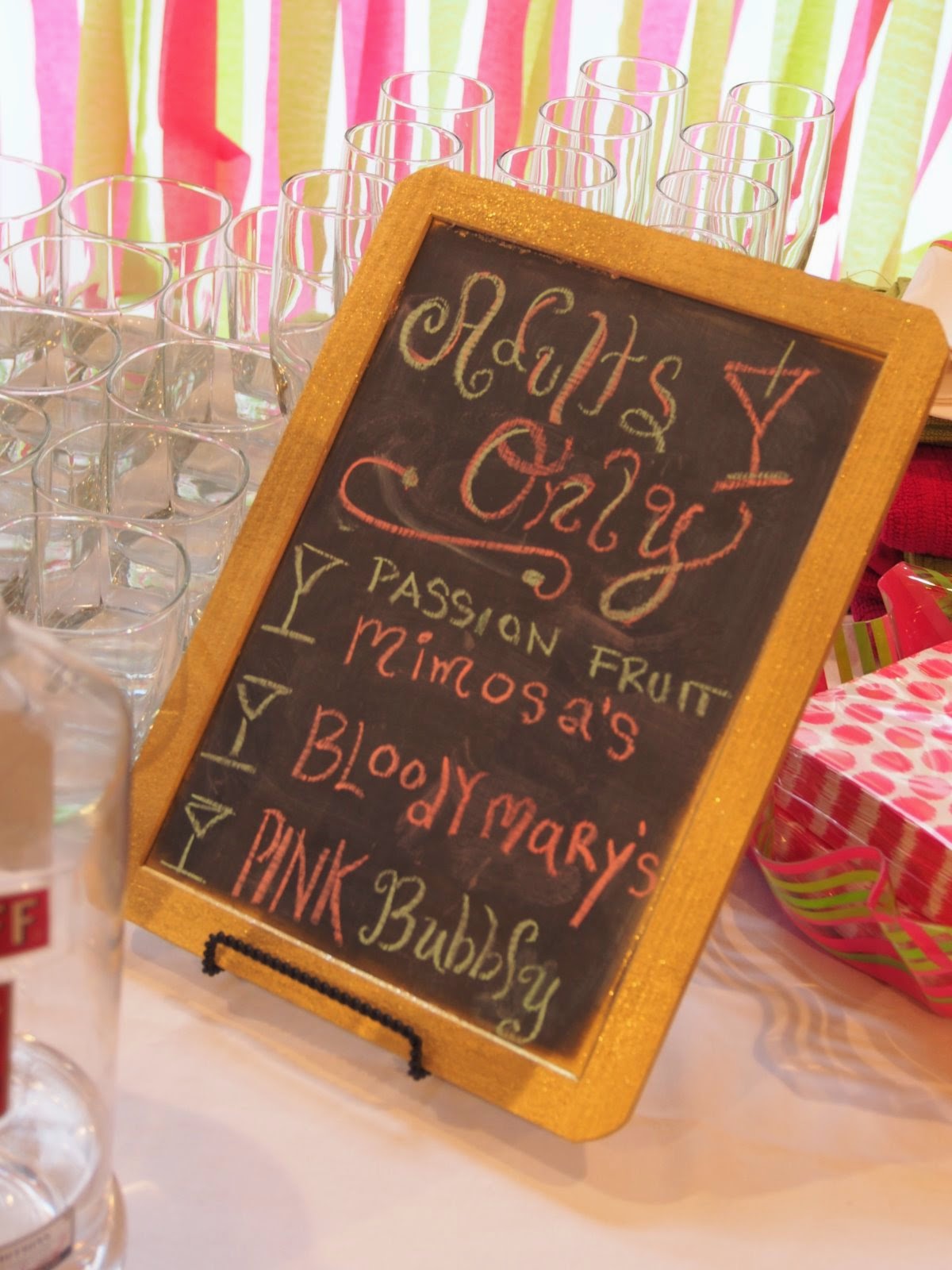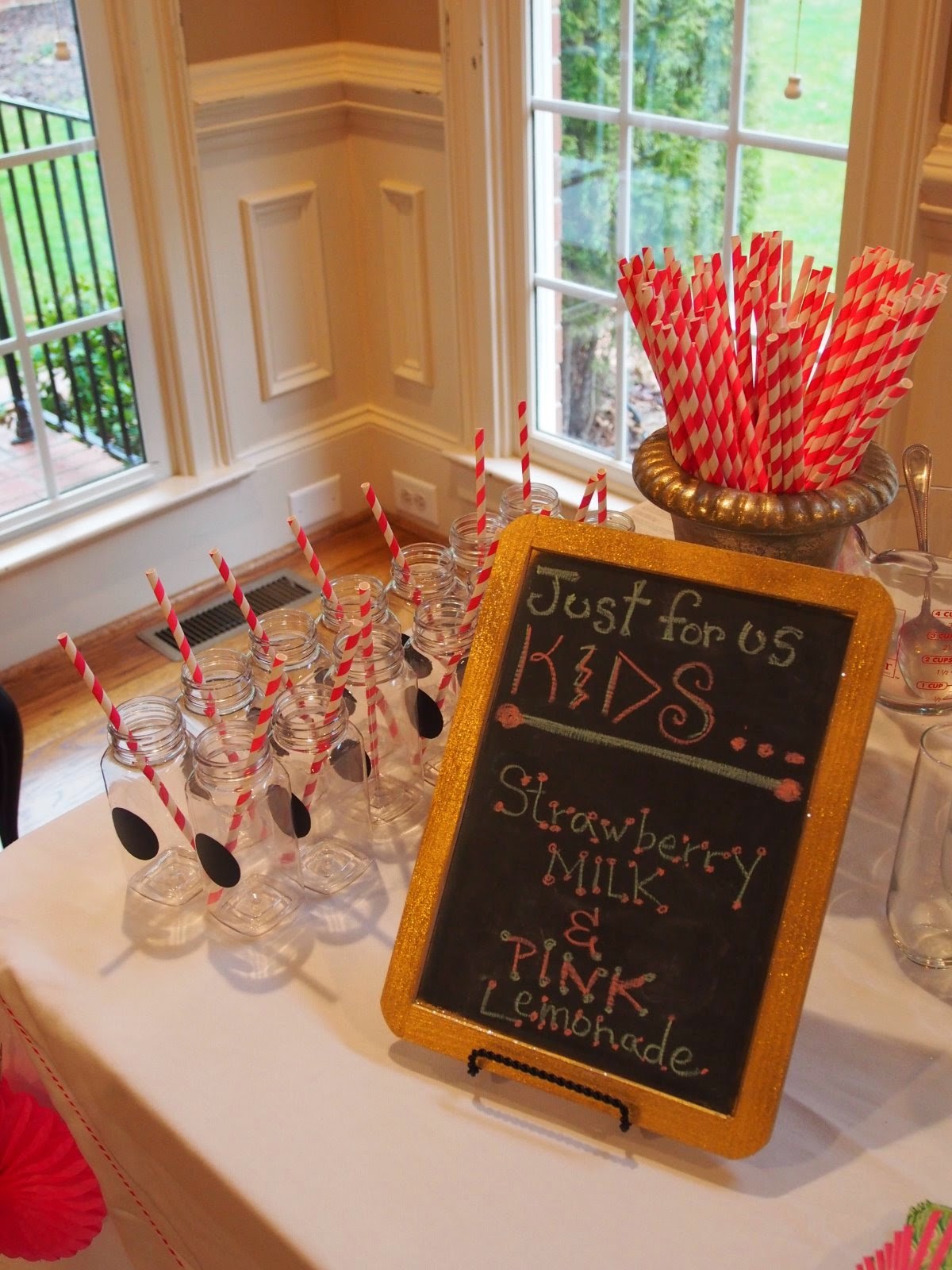 The Food & Cake Table
The party was in the morning so the food was traditional Southern brunch food- Muffins, Shrimp & Grits, Ham Biscuits, Deviled Eggs and Fruit & Yogurt Parfaits. Yum!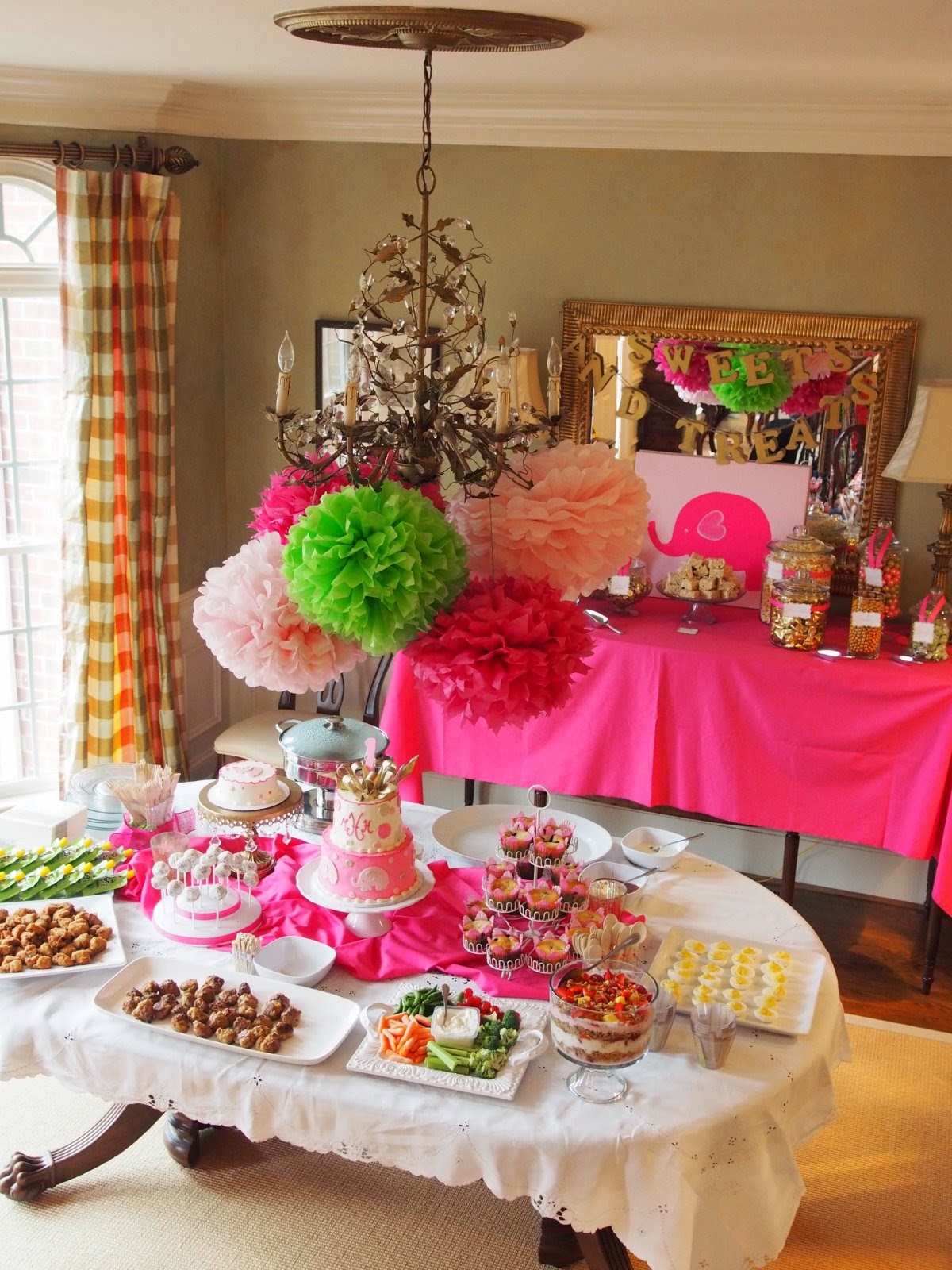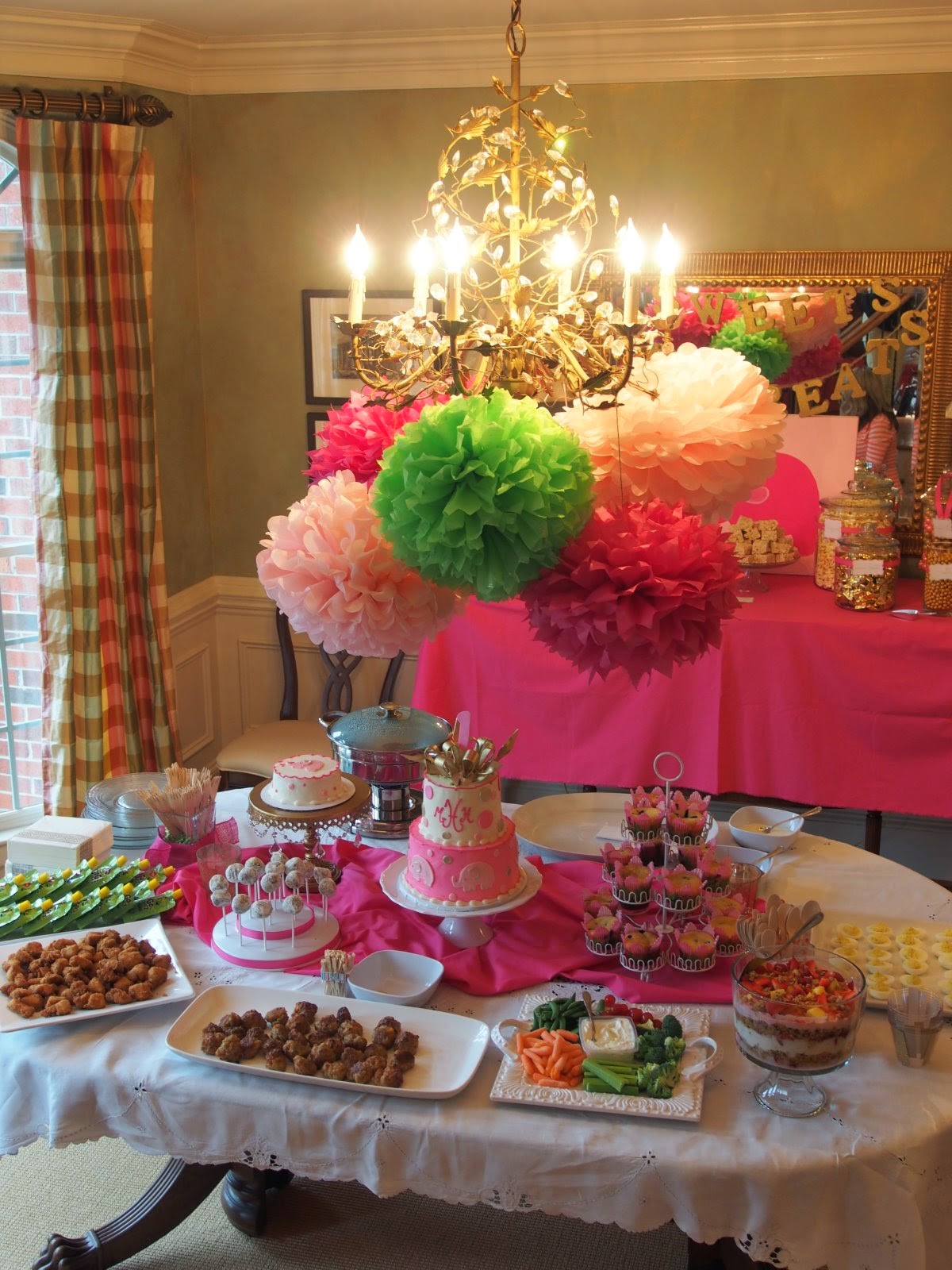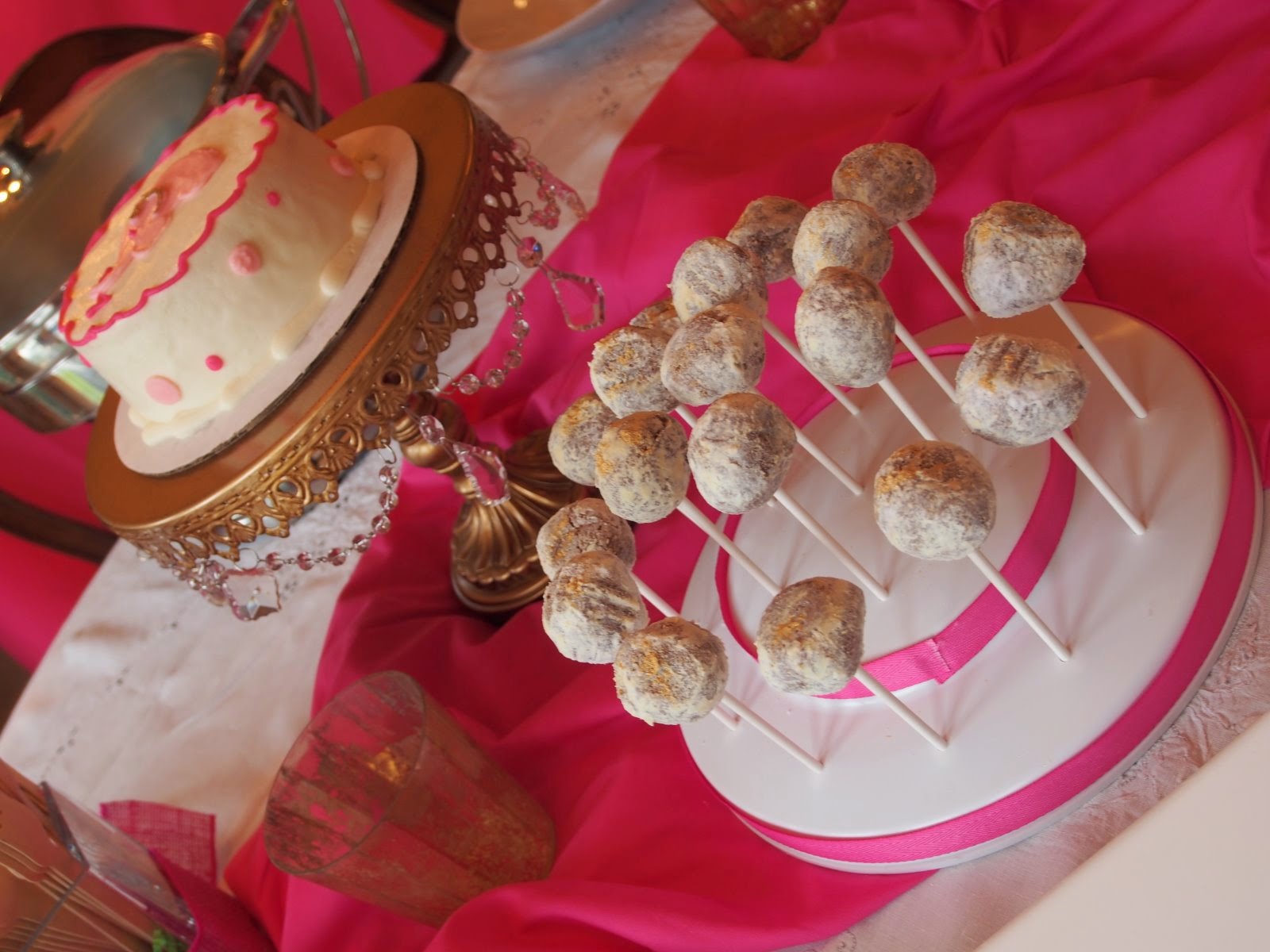 I sprinkled the doughnut holes with edible gold dust!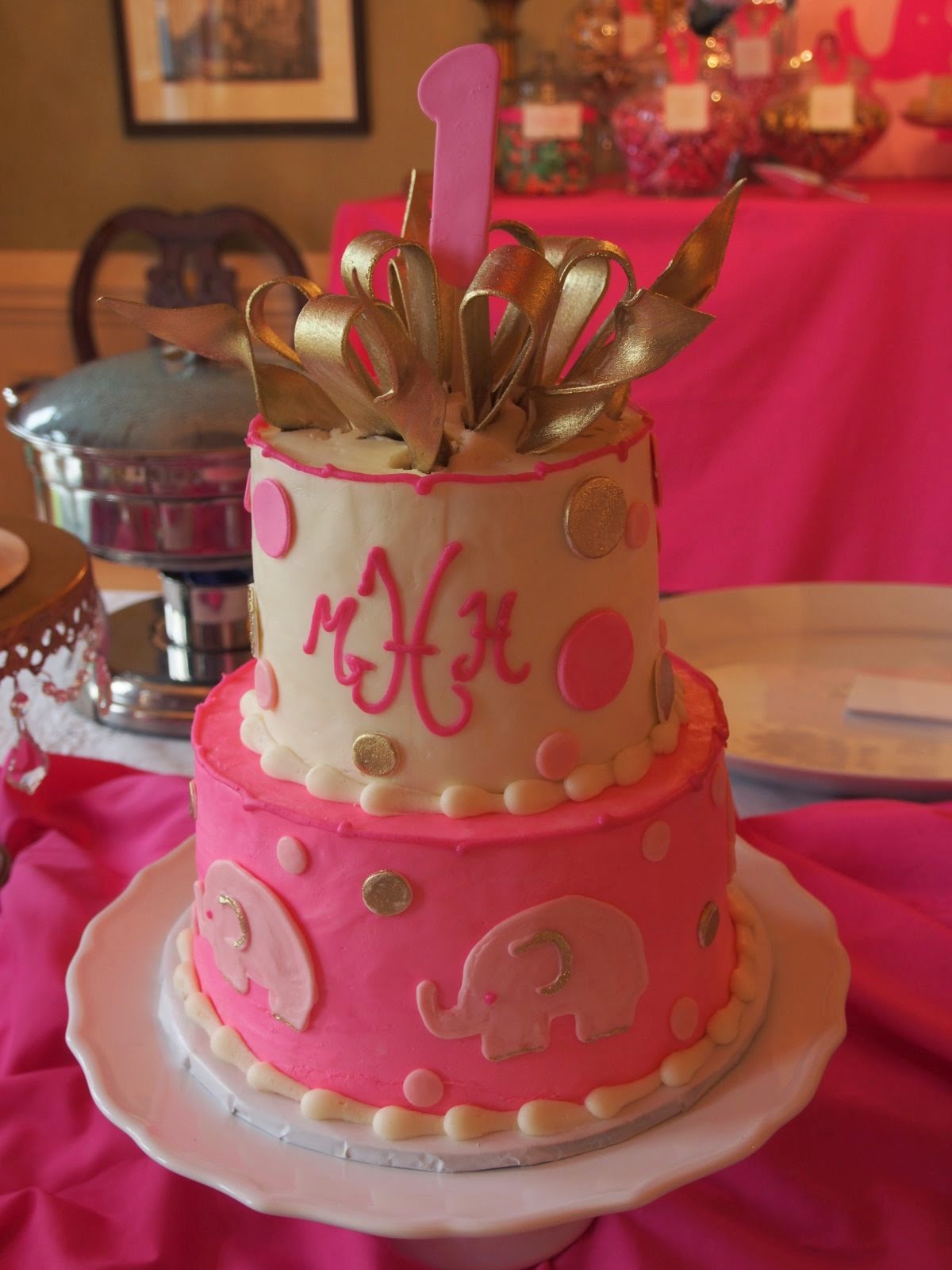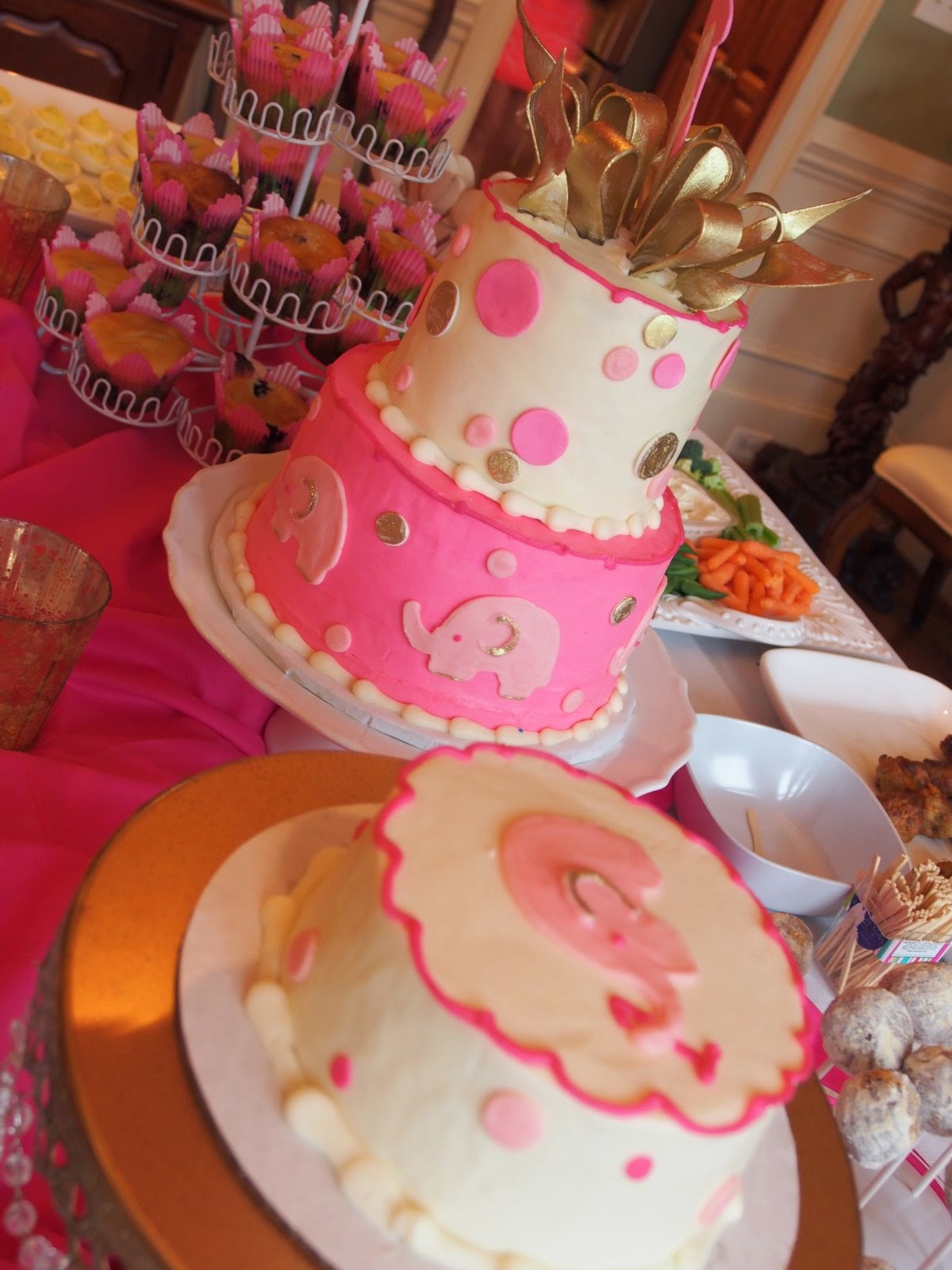 Favors
 Cookies shaped like Lilly shift dresses for girls & shorts for the boys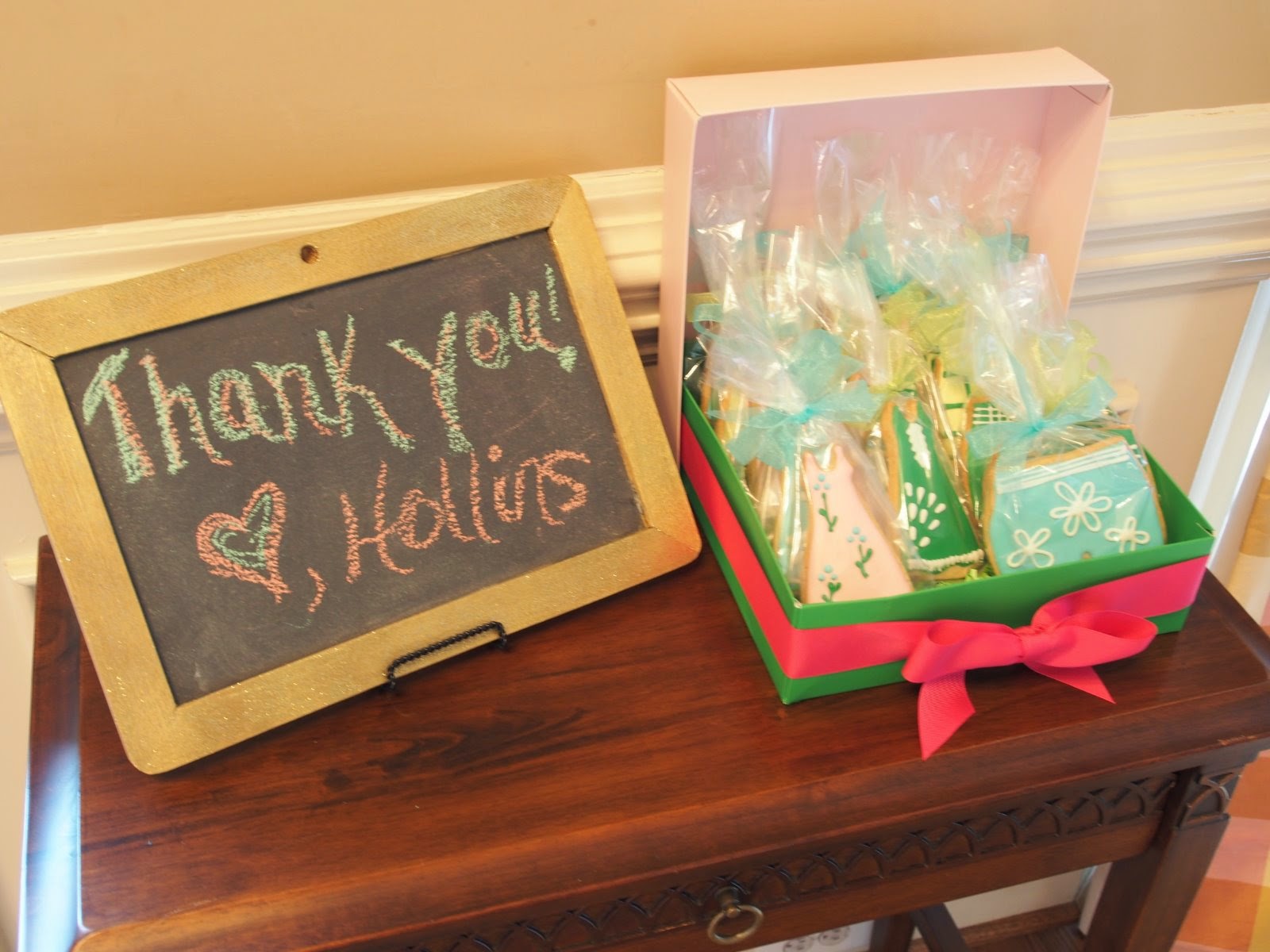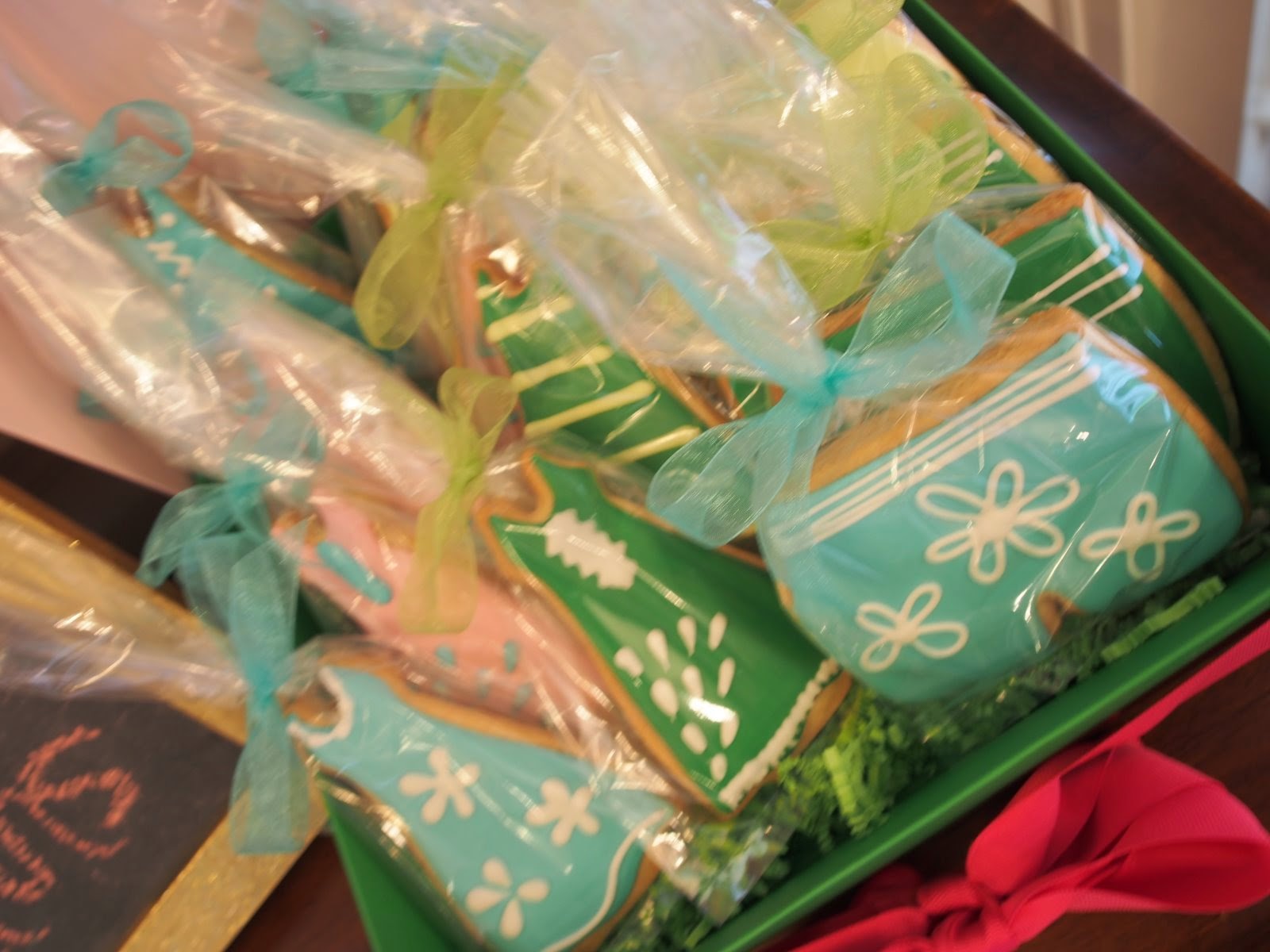 Hollins' godmothers brought a book about Lilly Pultizer for guests to write messages in for the birthday girl!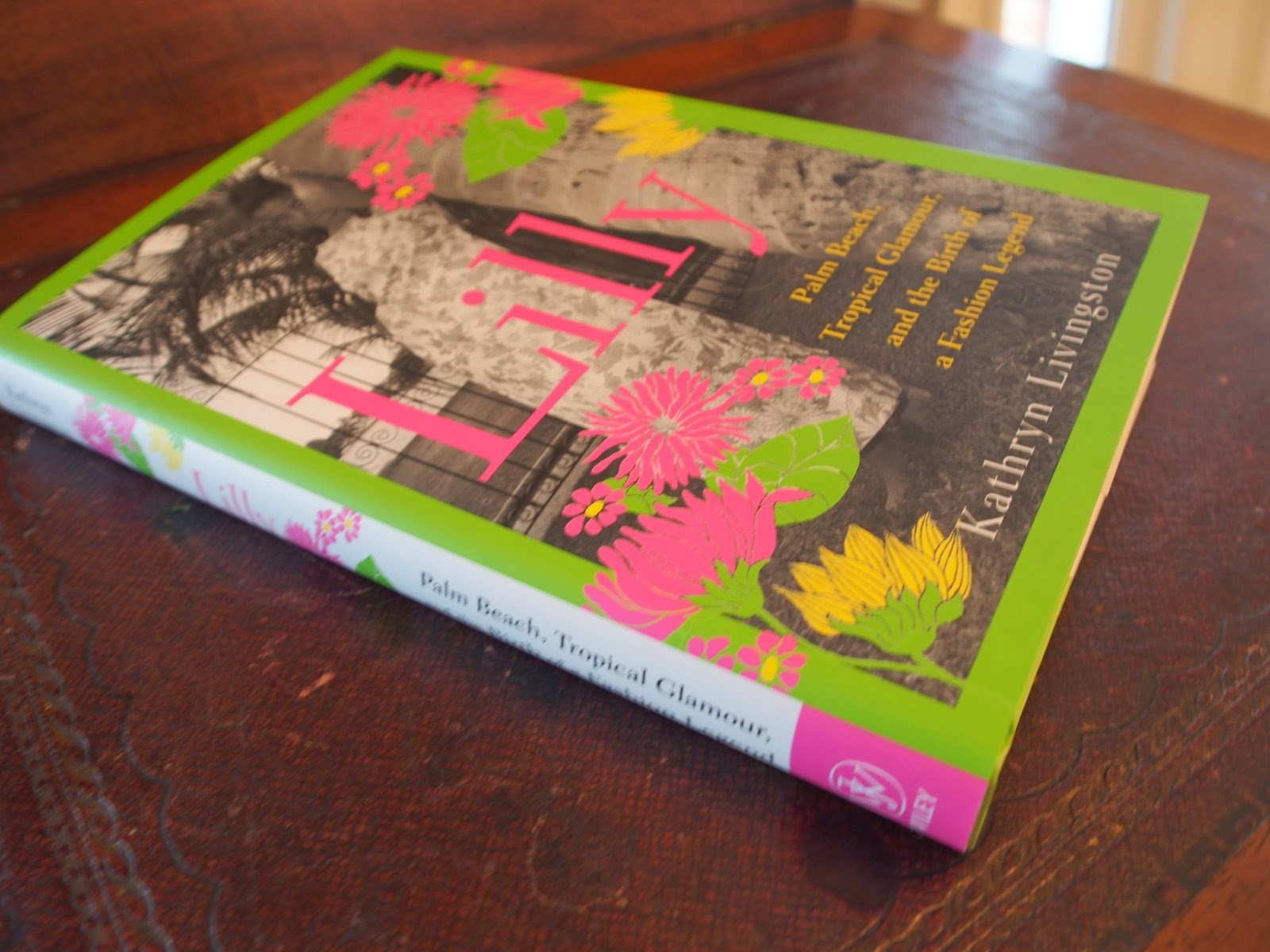 Family & Friends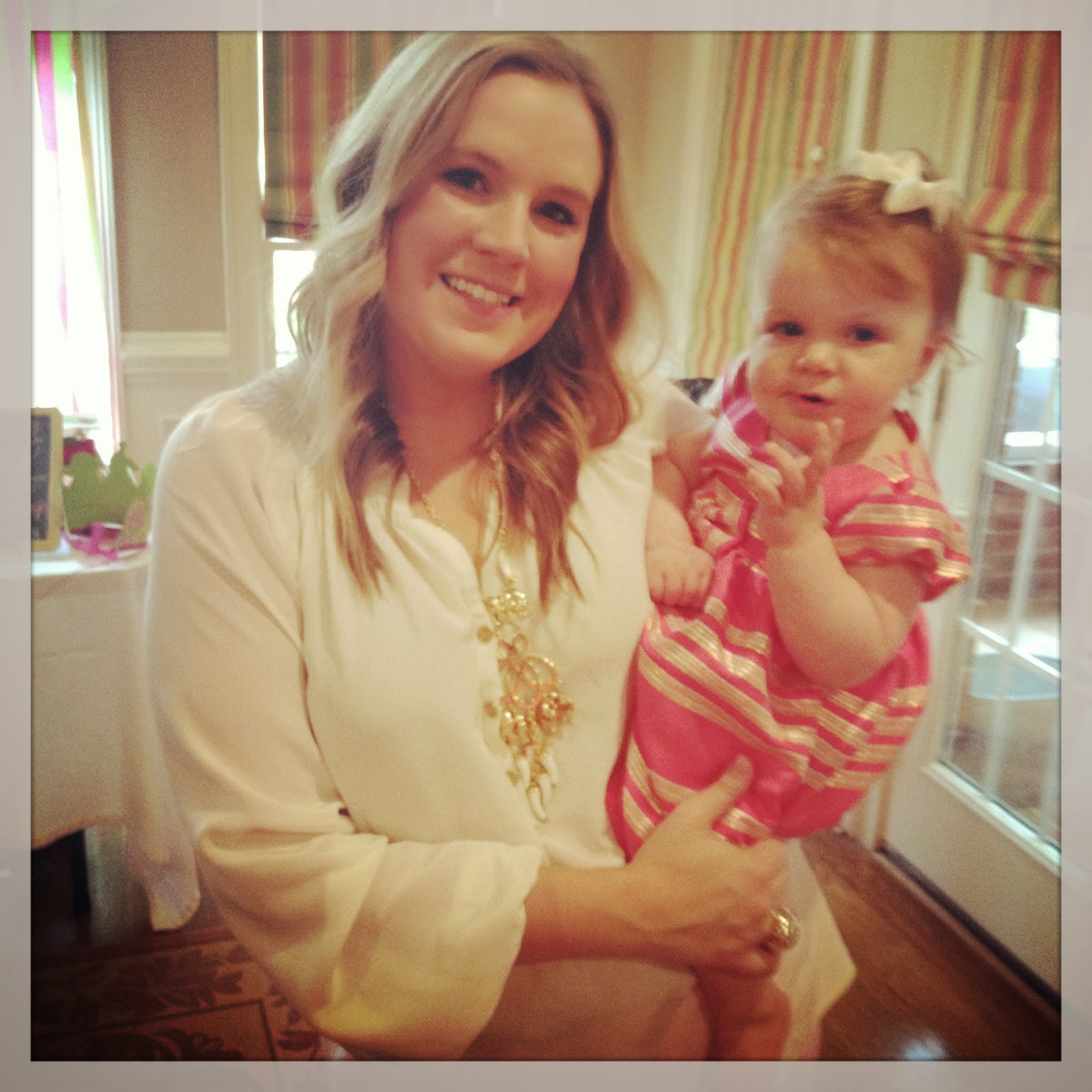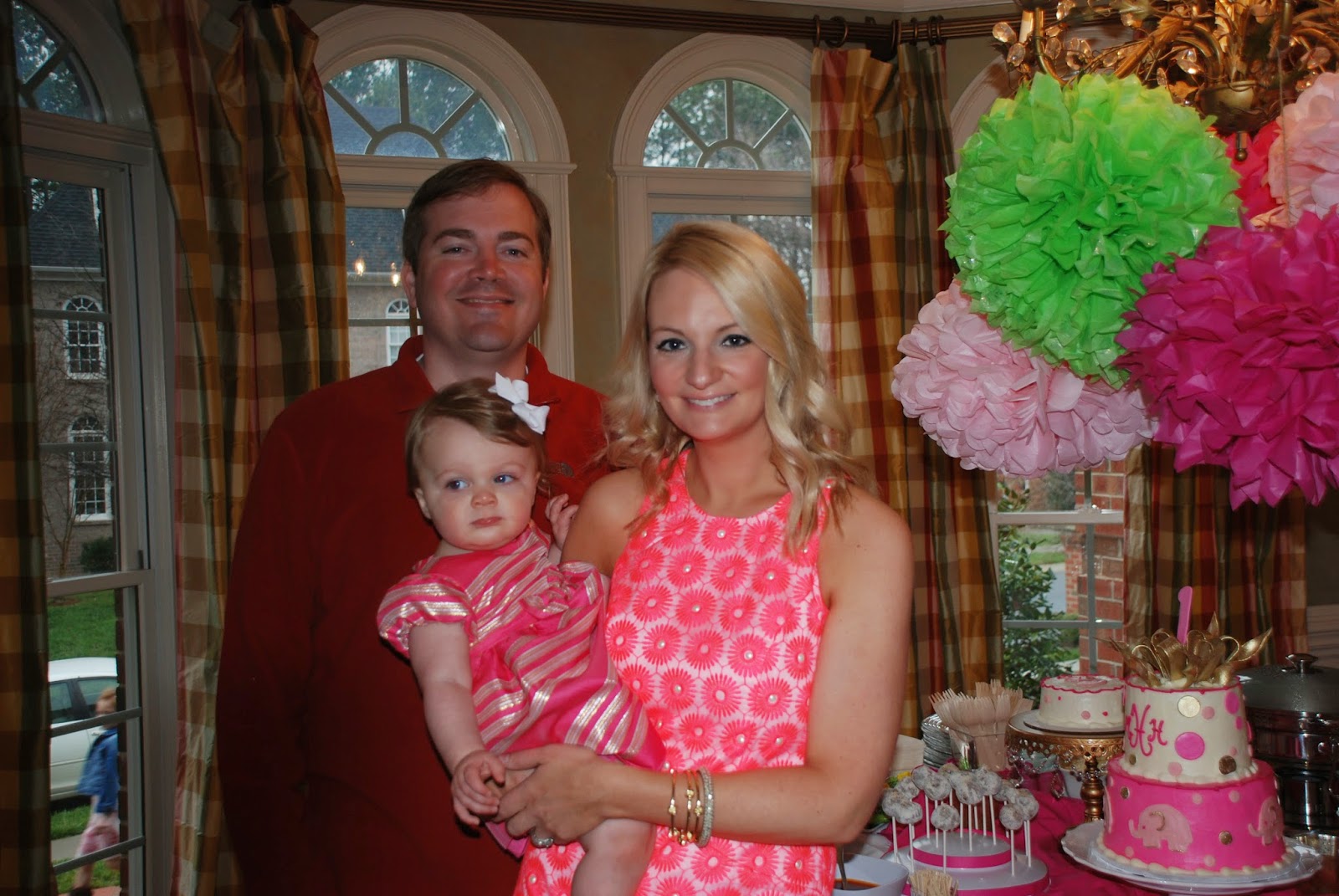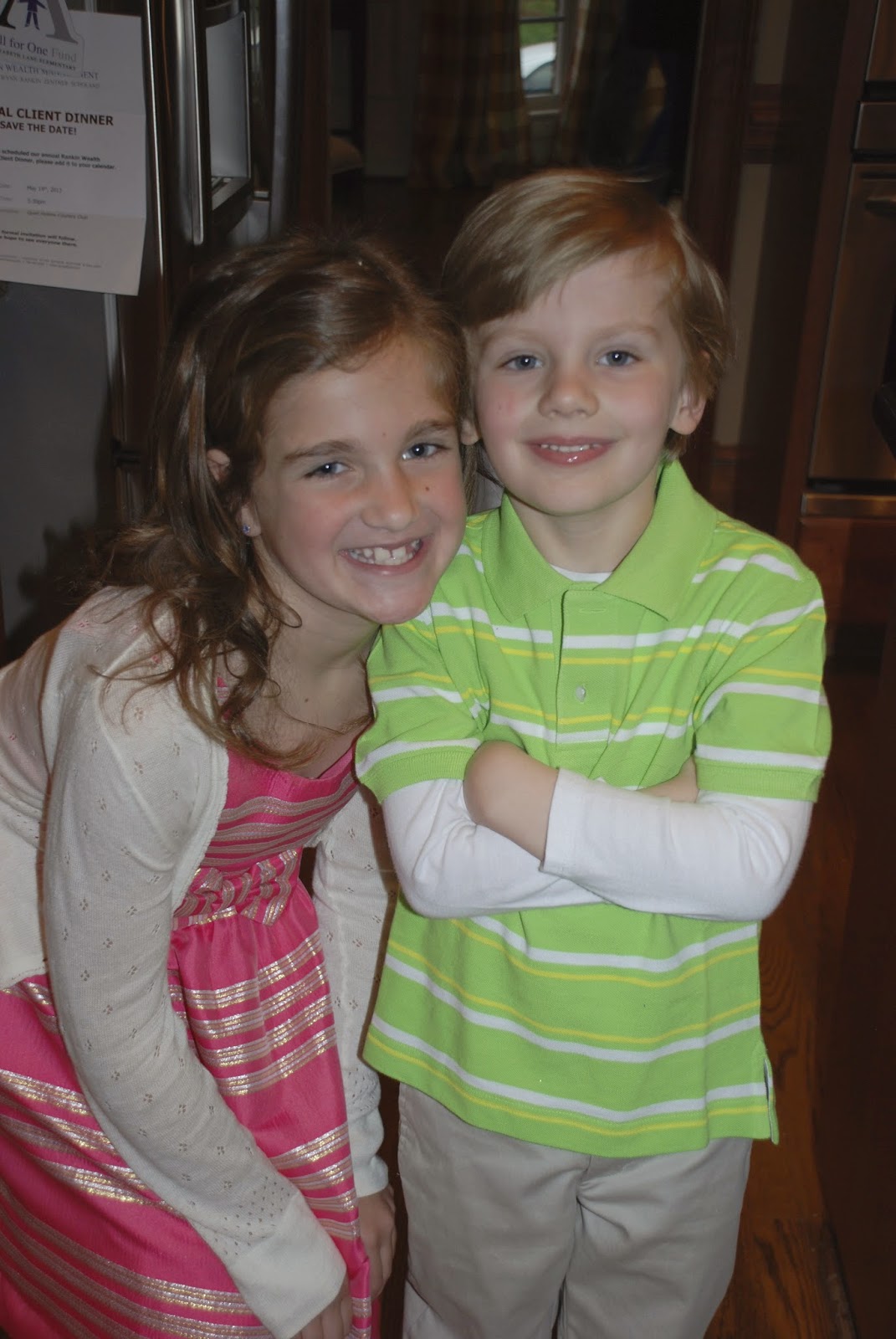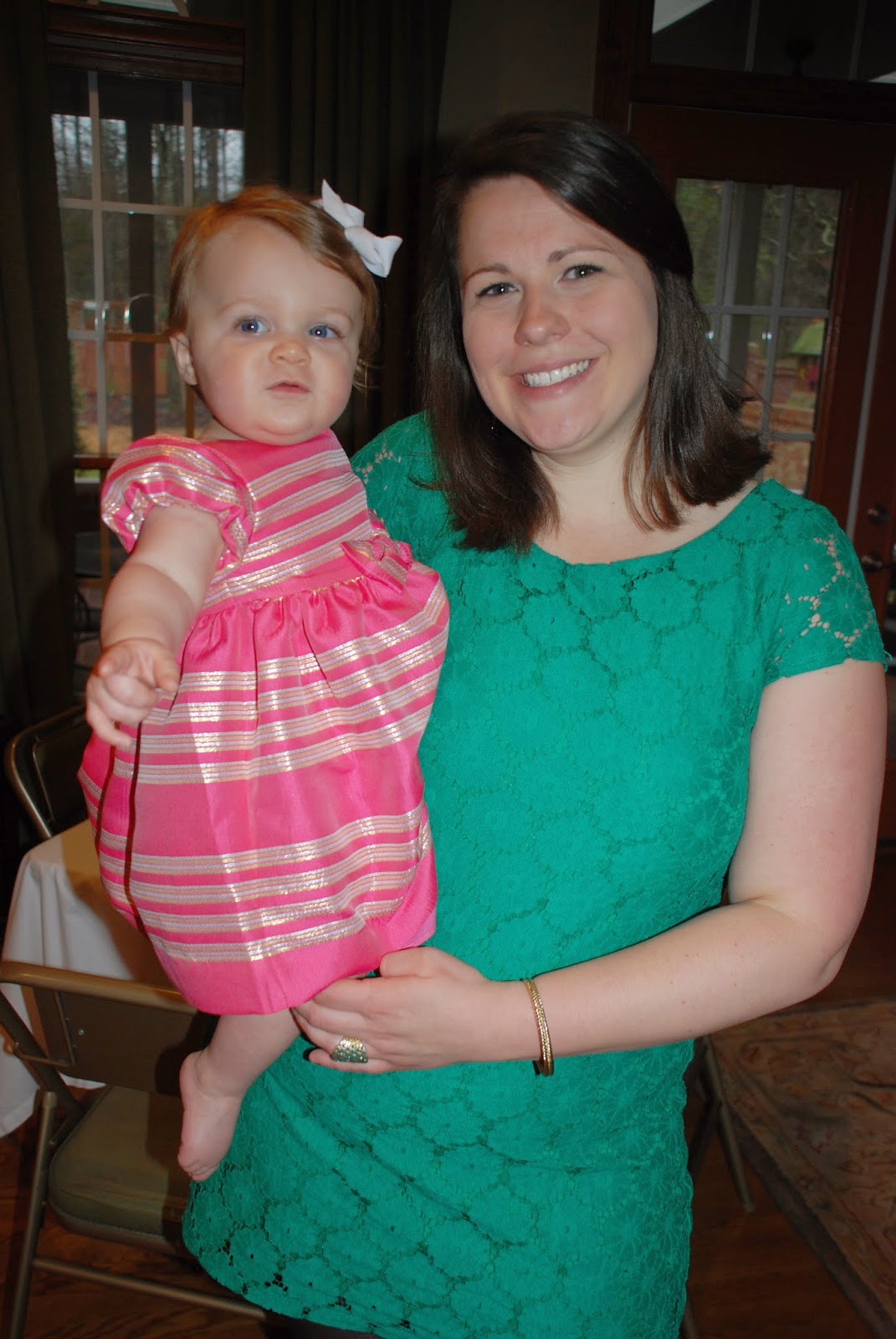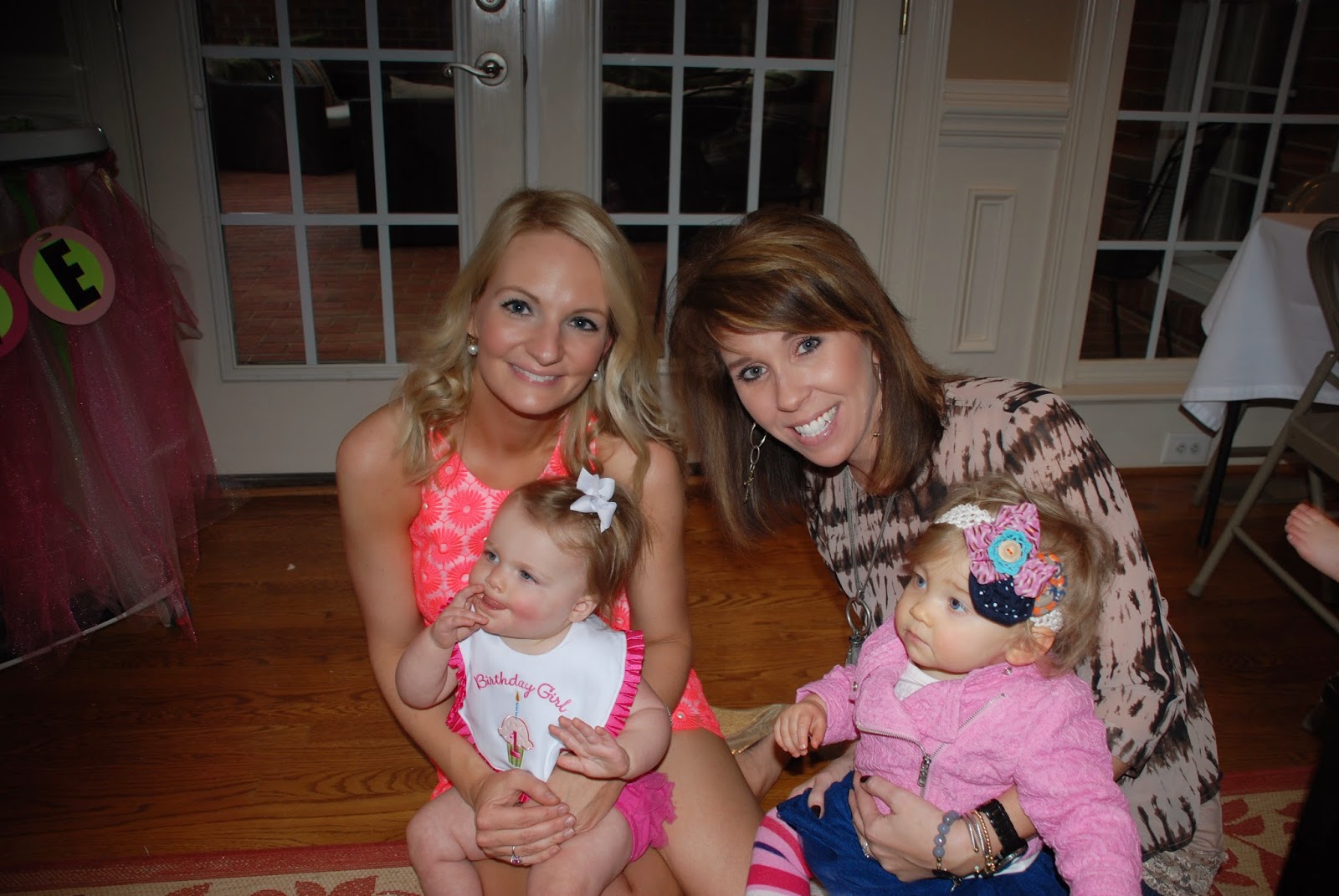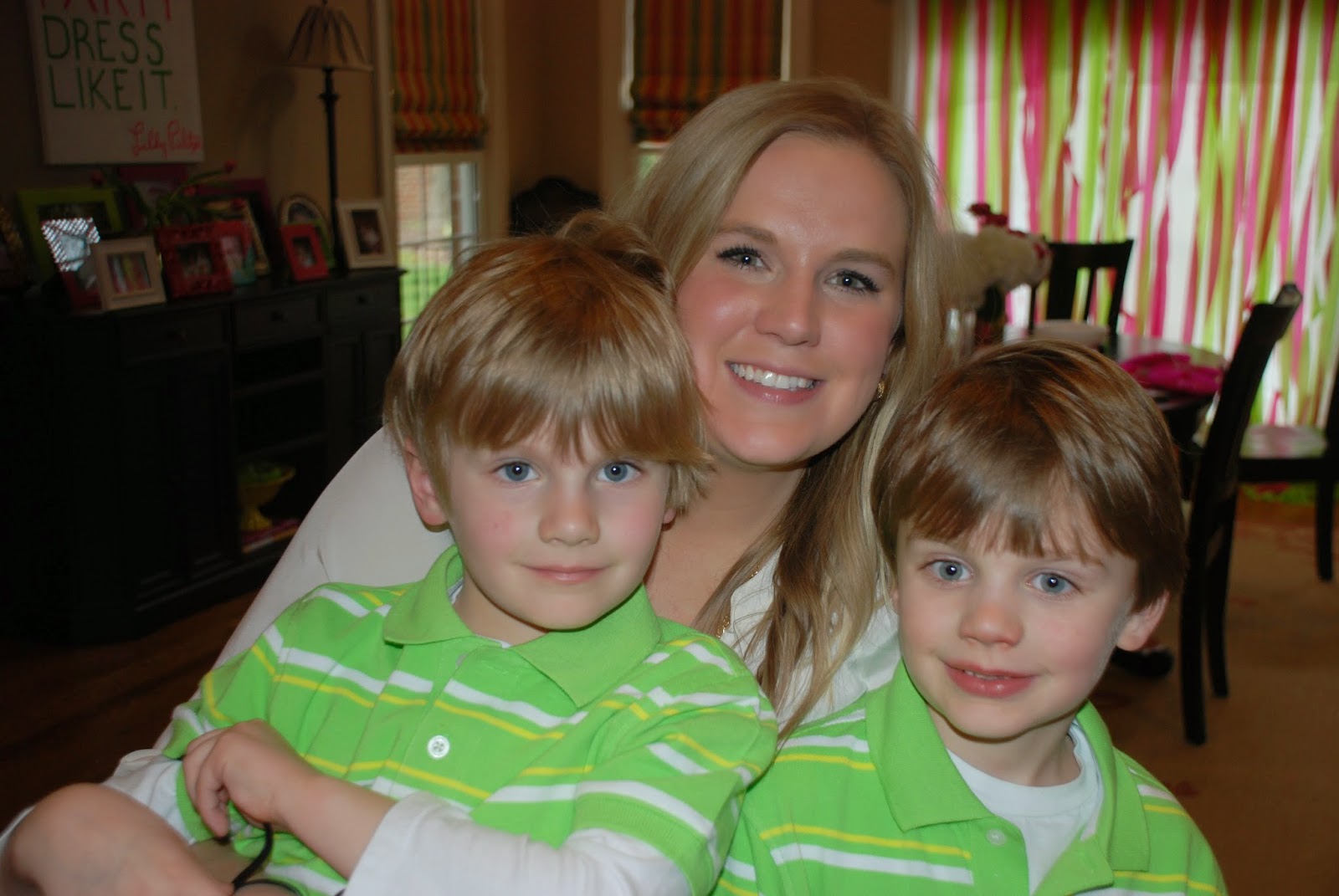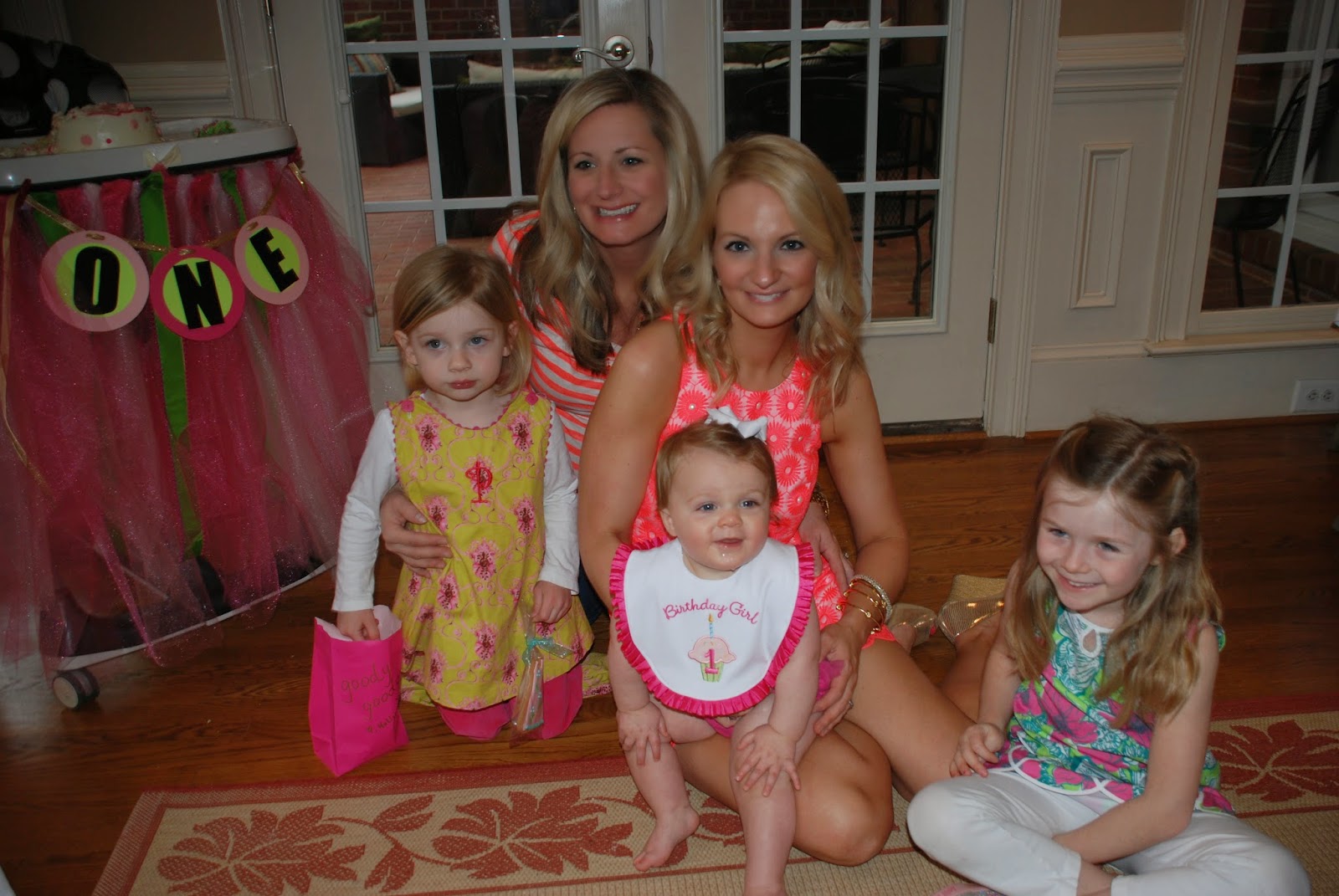 Party Sources