I hope everyone had a wonderful weekend and Mother's Day! My Mother's Day was wonderful. I am so, so thankful for all that I have. Each day with my husband and three children is a gift- the best gift I could ask for. I have been made aware in the past couple of months that life is precious and short. A wise person said "All that matters is faith, family and friends. Not your job or the house you live in." This is so true. I have been reflecting on these words since he said them on Monday at his daughter's funeral. Please cherish your loved ones and make the most of each day you have!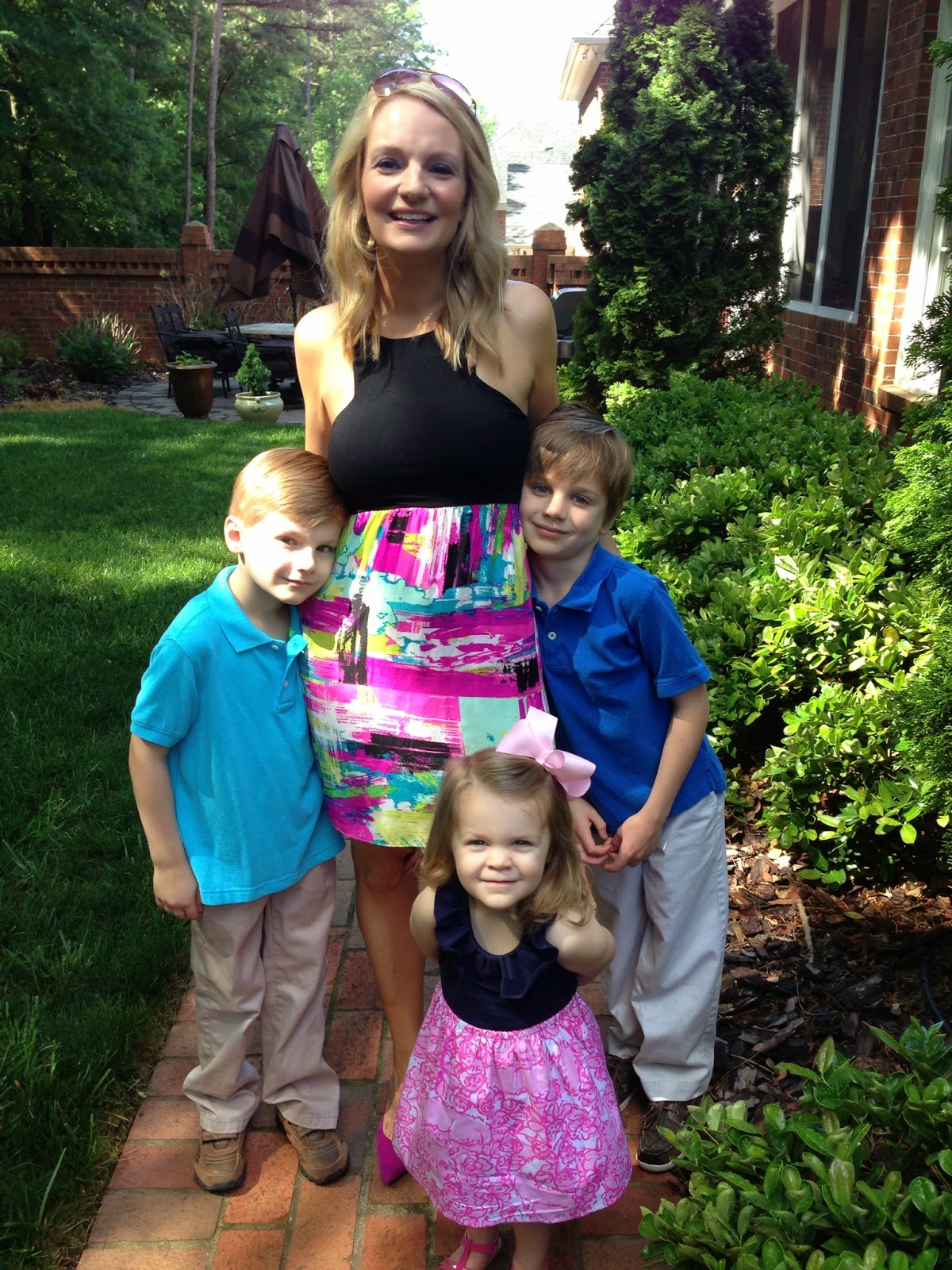 Getting everyone looking at the camera (and smiling- somewhat) was a miracle!!
I got to snuggle in the bed with the boys while they gave me my handmade Mother's Day gifts. I love receiving those kinds of gifts and I will always cherish them. Hollins is a late sleeper, but she gave me her precious gift when she woke up.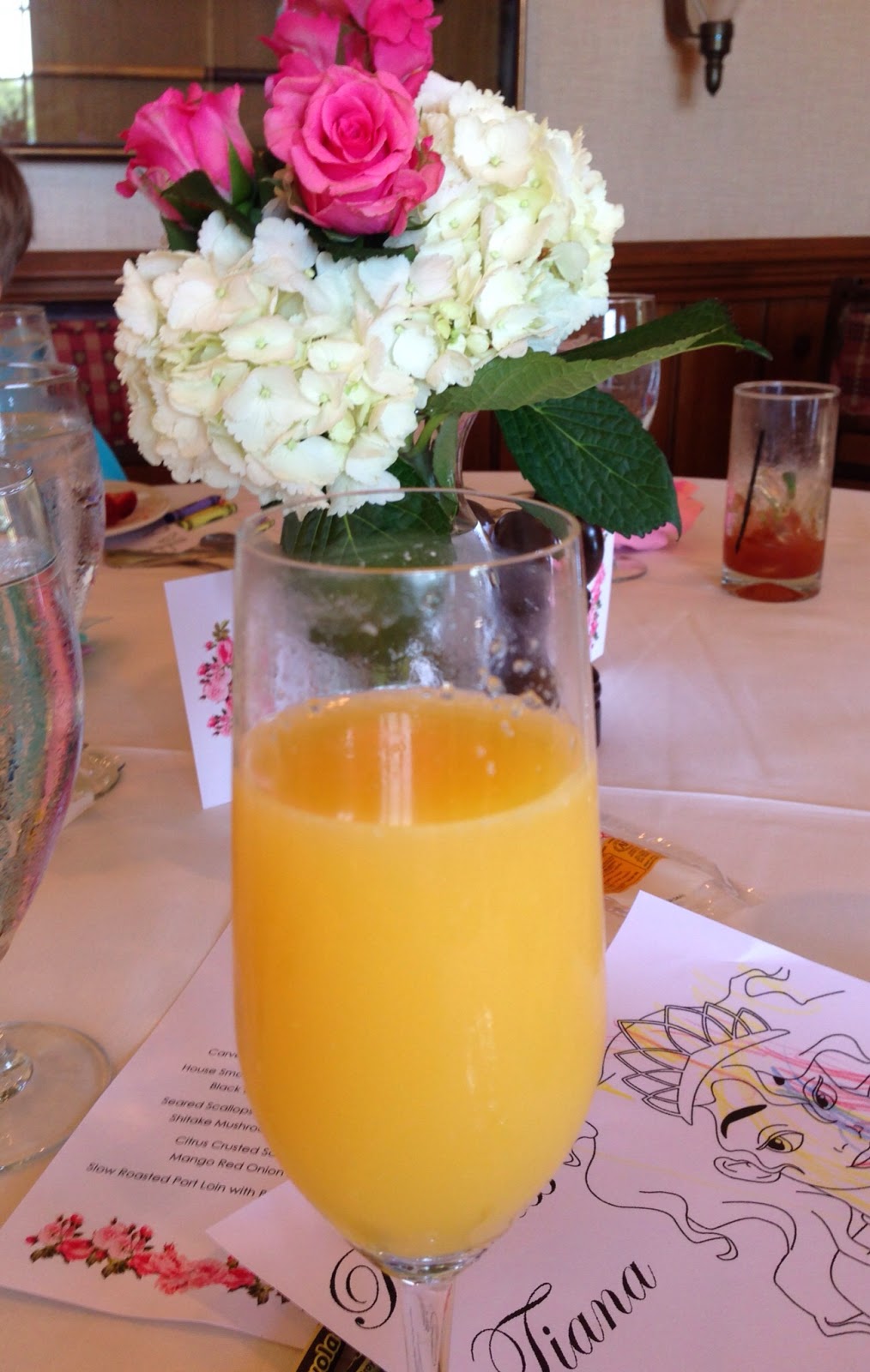 We went to brunch with my dad and mother-in-law at Carmel Country Club. It was delicious as always! We dined on oysters, crab claws, shrimp, omelets and of course their famous dessert table. Probably not the best idea since I had to put on a swimsuit for the first time since August! But it was worth every calorie!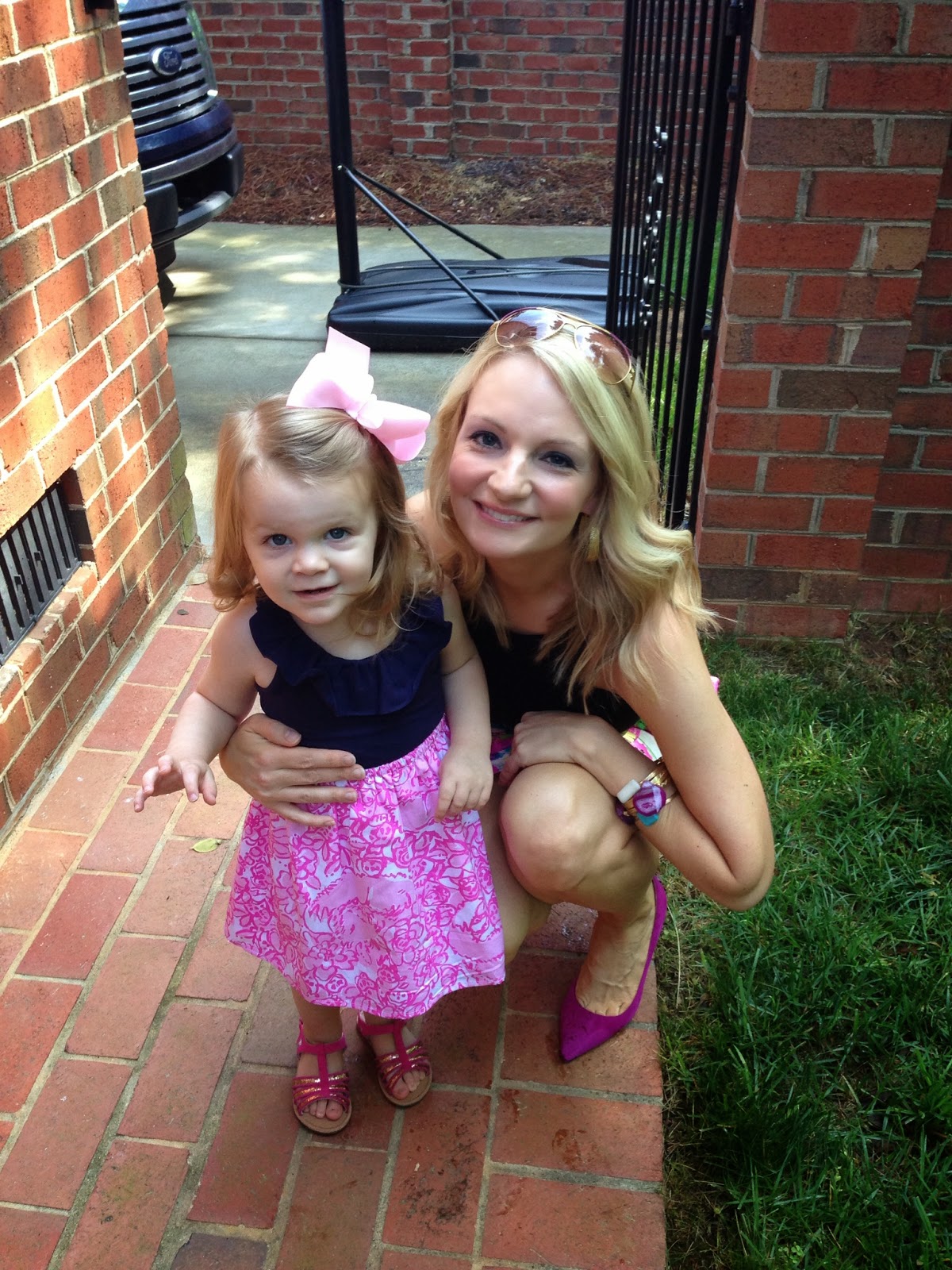 After brunch I headed home to change for a Mommy Mixer poolside. This is such a treat for us moms to have a little "alone" time on Mother's Day. Its nice to sip cocktails by the pool without having to watch children! How often does that happen?!? My sis and a few friends joined me.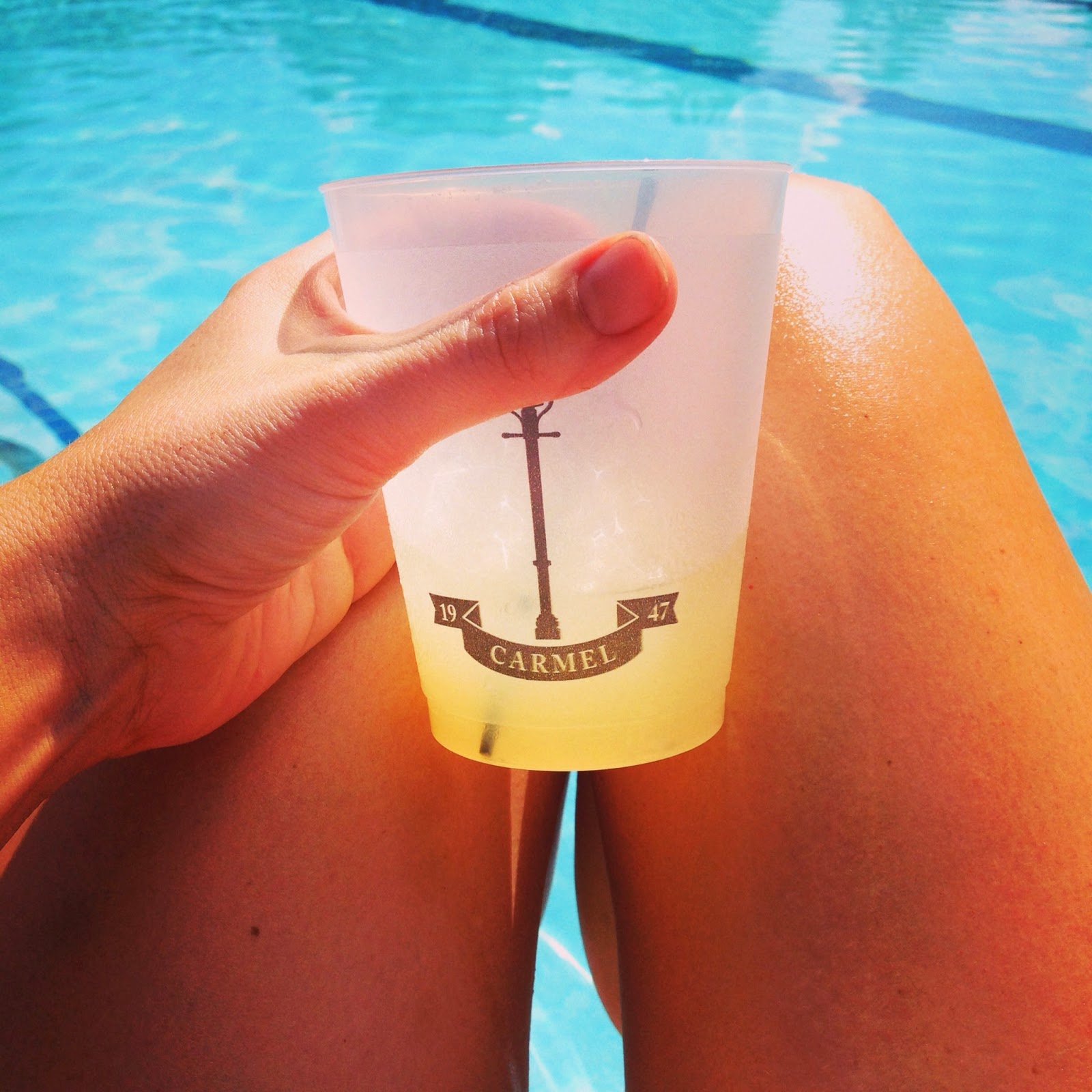 One of many delicious cocktails!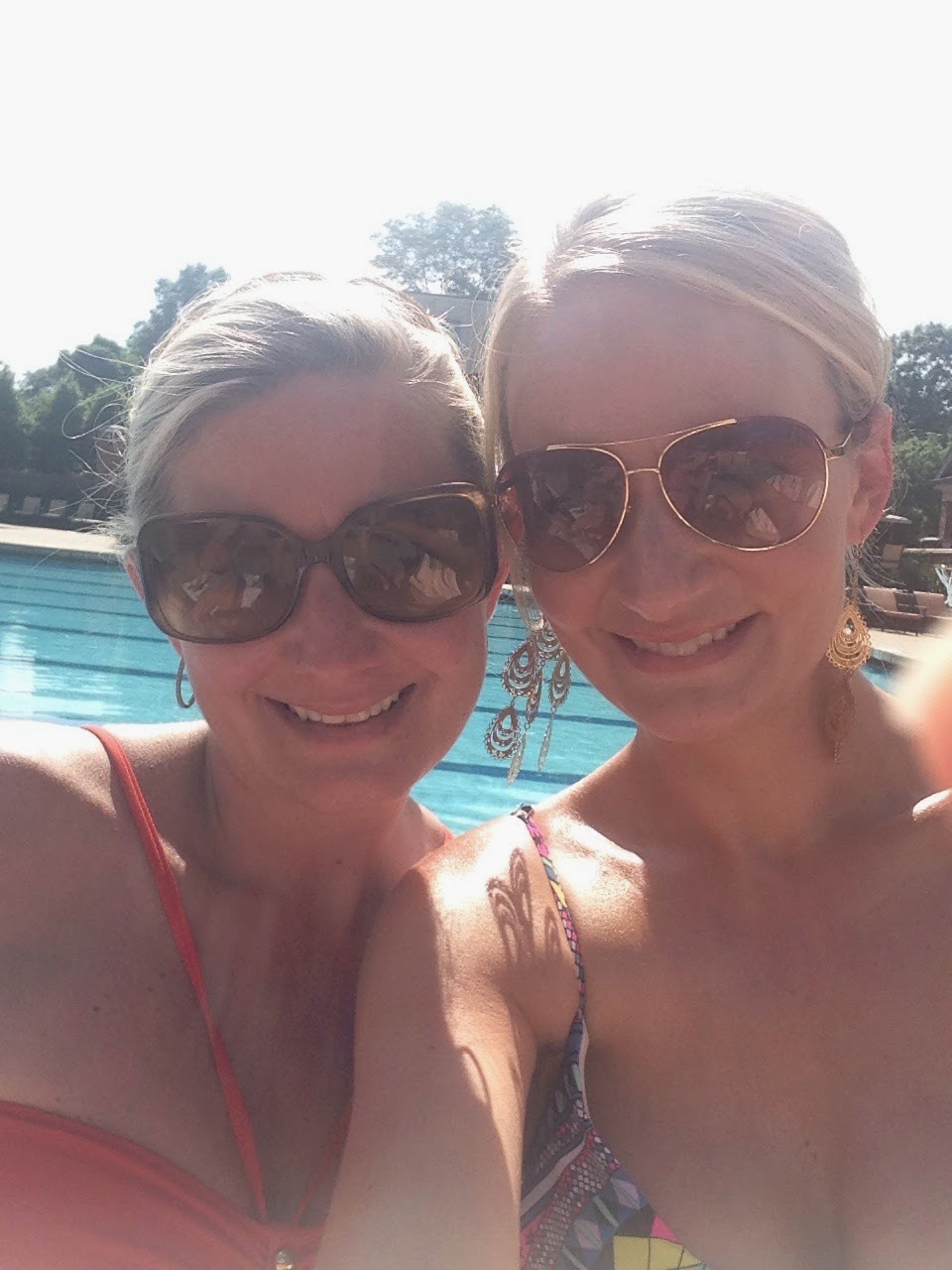 my friend Shawna & Me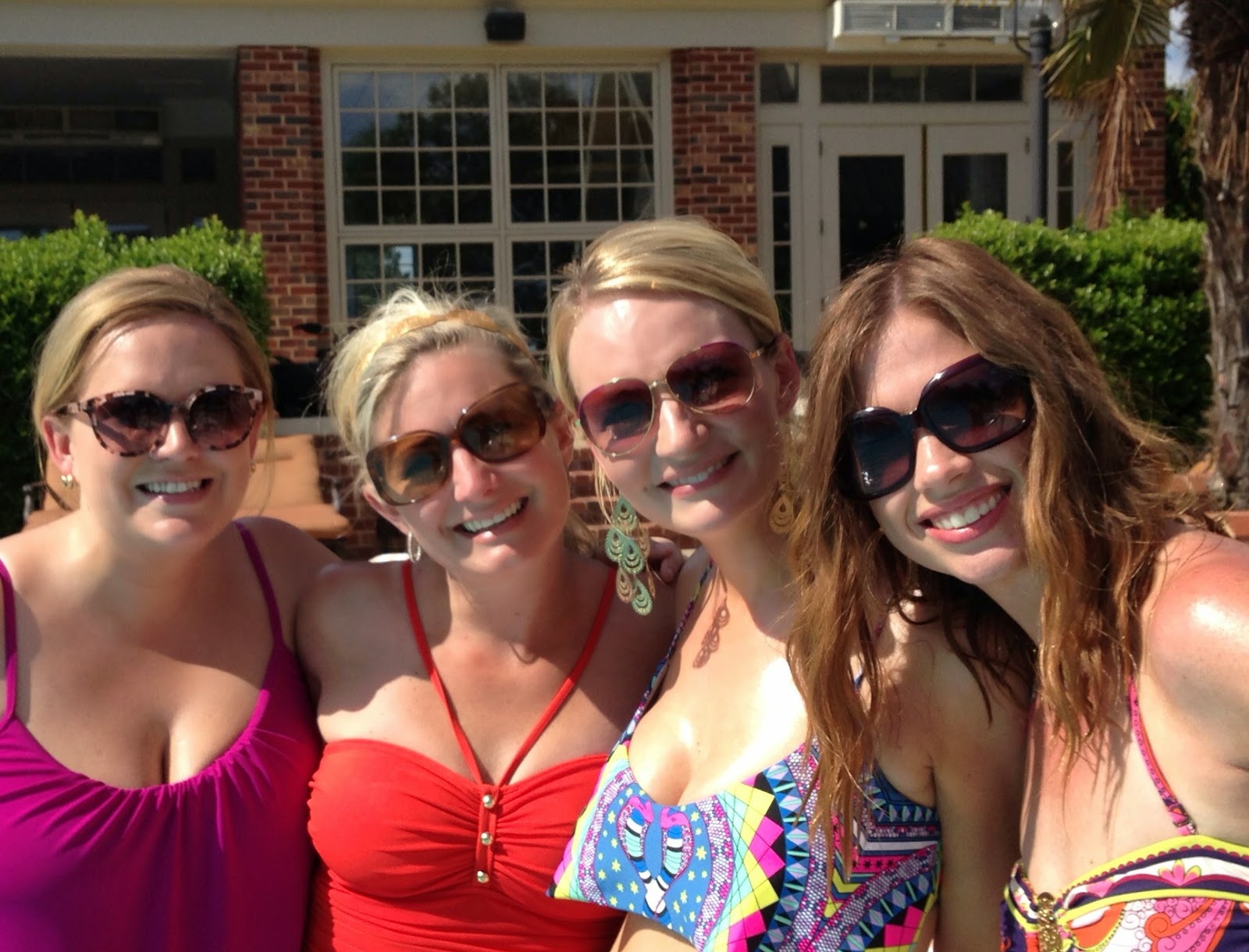 Mal (my sister) Shawna Me Erica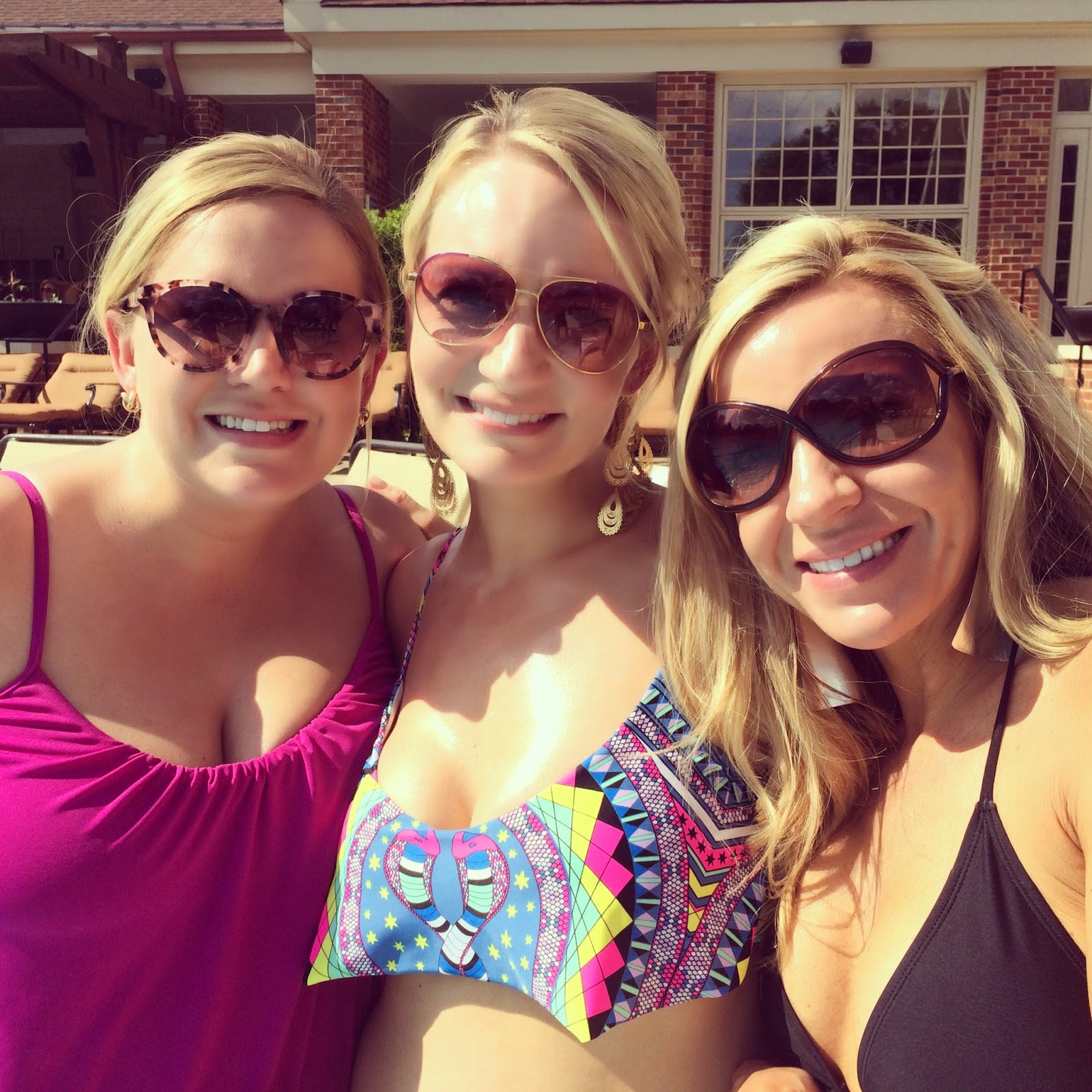 Mal Me Allison
I got to end the day tucking my sweeties into bed. I was exhausted from the heat and cocktails by the pool so Allen treated me to sushi in bed! Sounds crazy, right?!? It was PERFECT!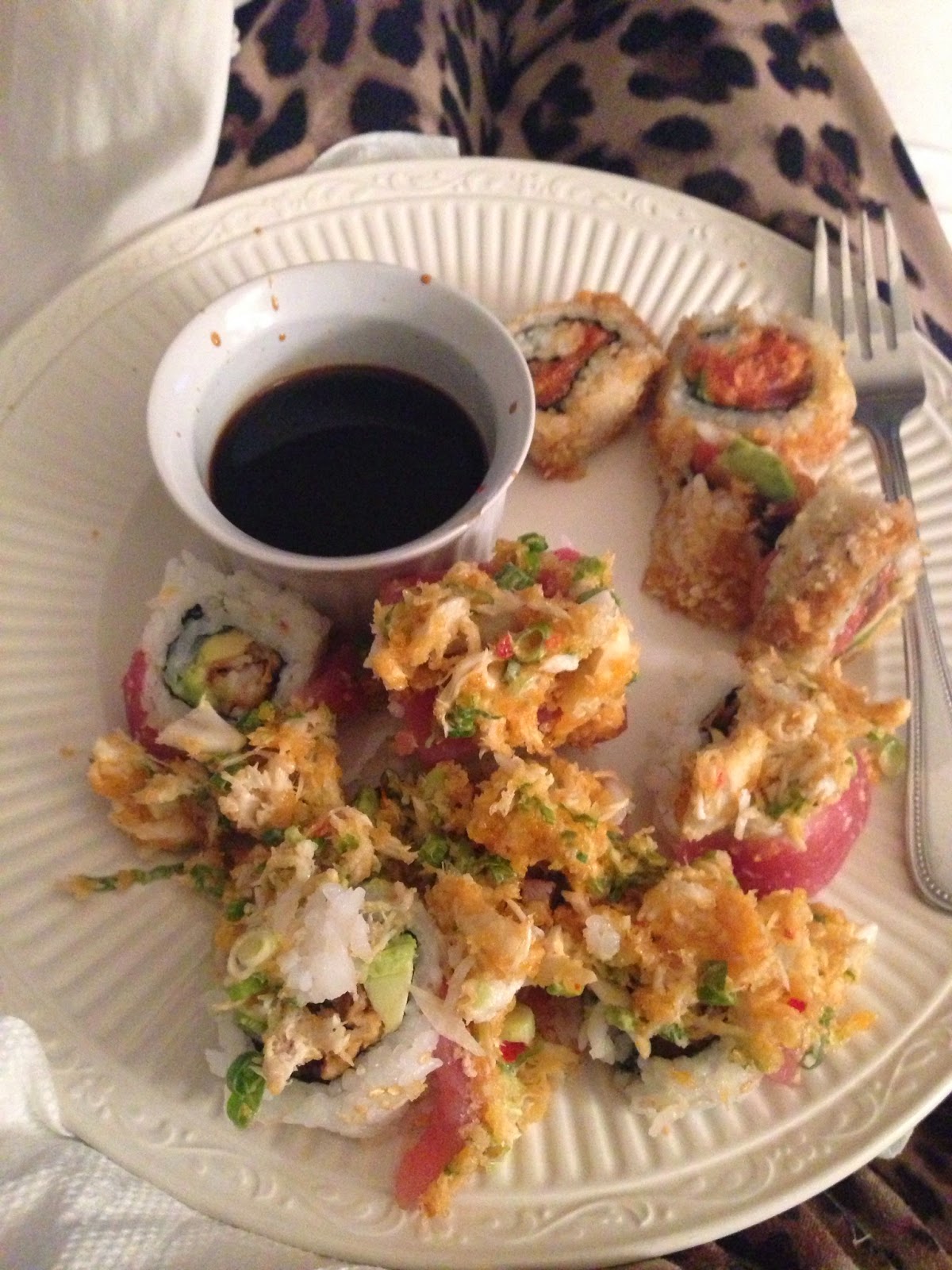 XOXO,
Josephine