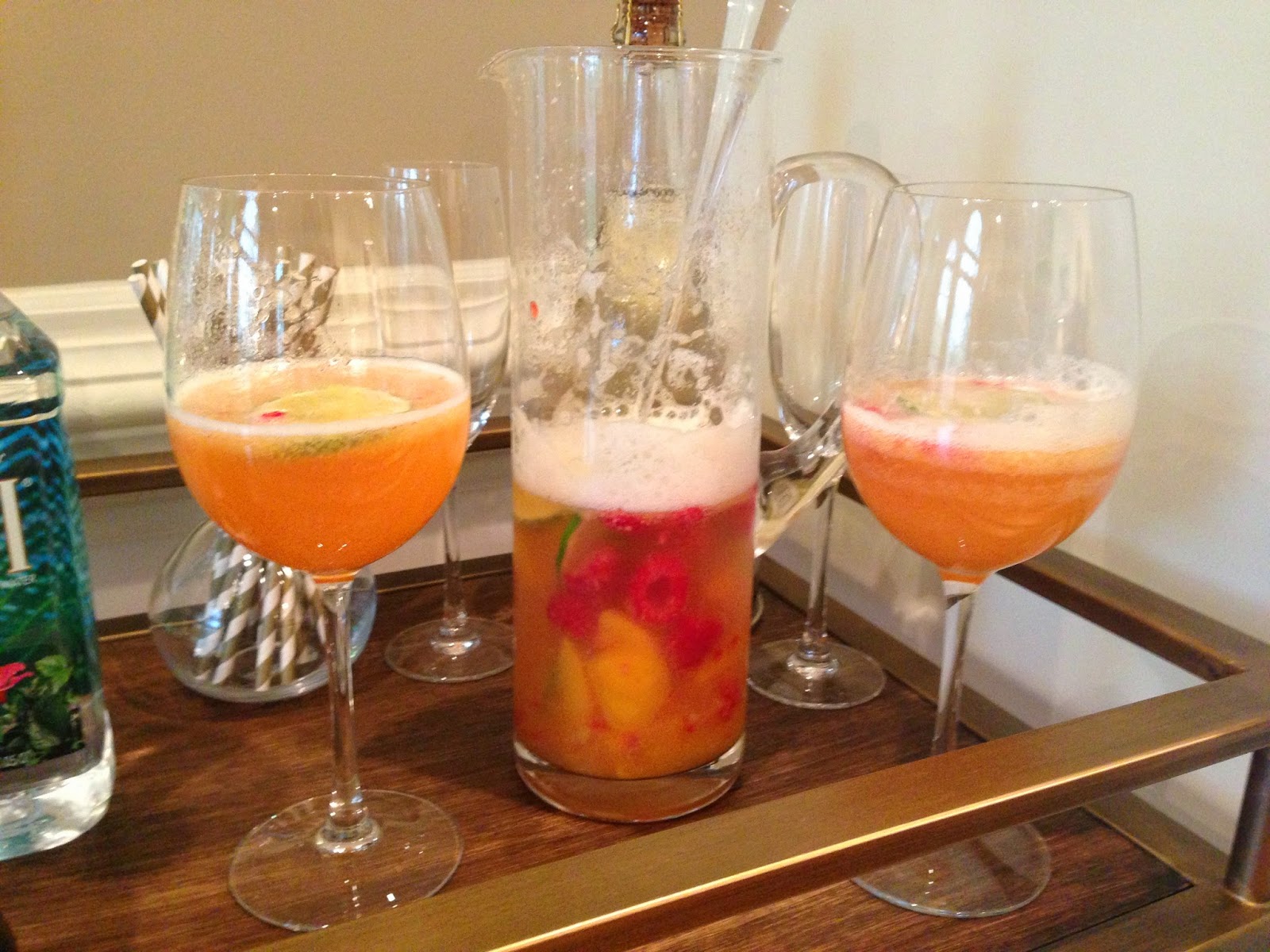 This is the perfect spring cocktail for a Girls' Night. I got this recipe from
Giada De Laurentiis
Ingredients:
-1/4 cup simple syrup
-1 lb bag of frozen peaches, thawed
-1/2 cup peach schnapps
-1 tbsp fresh lime juice
-1/2 cup raspberries
-1 lime, thinly sliced
-1/4 cup club soda, chilled
-1 bottle of Prosecco, chilled
Puree 2 cups of the peaches and simple syrup in a blender. Pour into a pitcher. Add peach schnapps and lime juice and stir well. Add lime slices, raspberries and remaining peaches and refrigerate for 2-6 hours. Add club soda and prosecco to pitcher and stir. Serve immediately.
XOXO,
Josephine