This is the perfect side dish to pork chops or grilled chicken during the spring and summer months while corn and tomatoes are in season!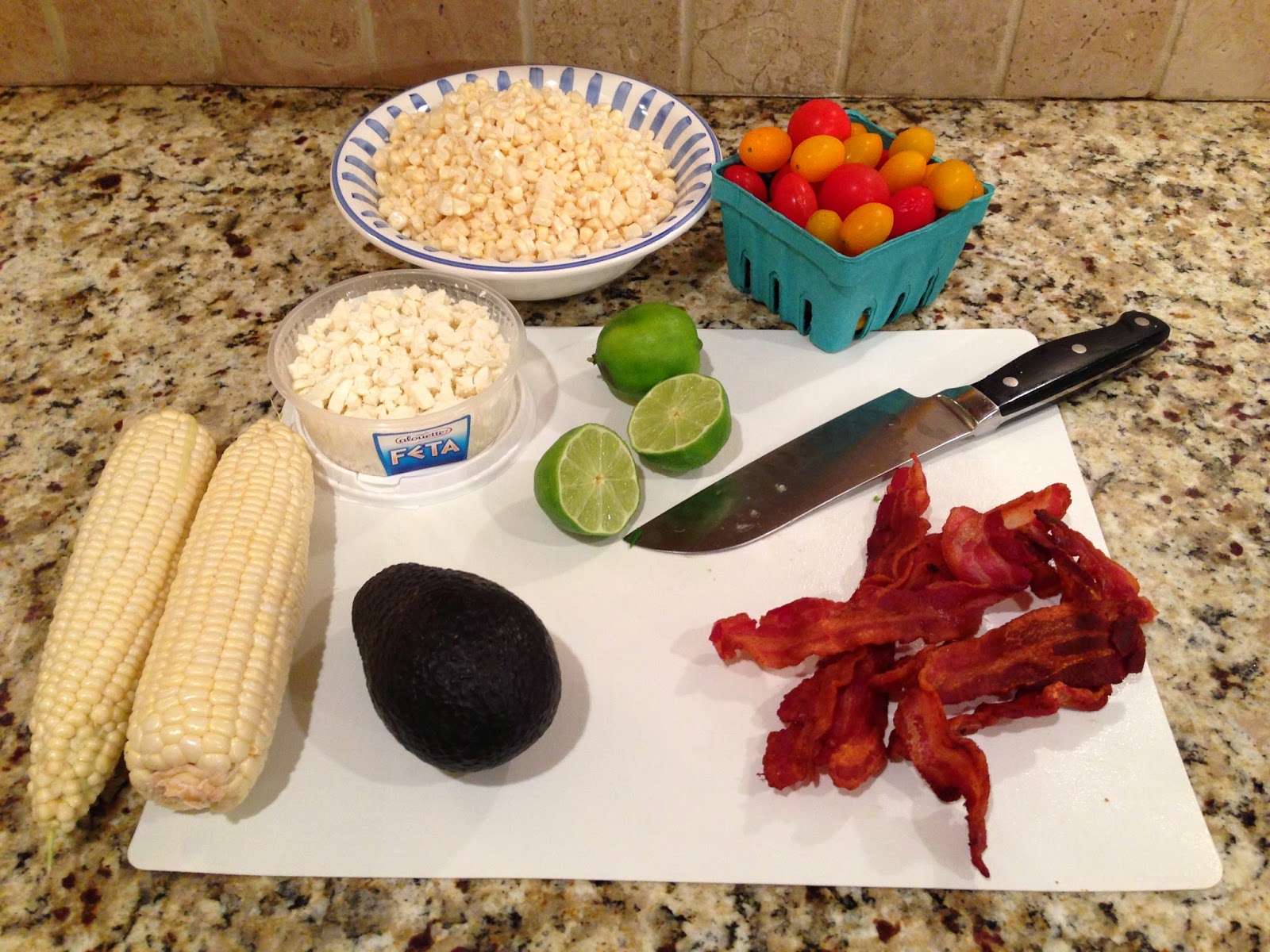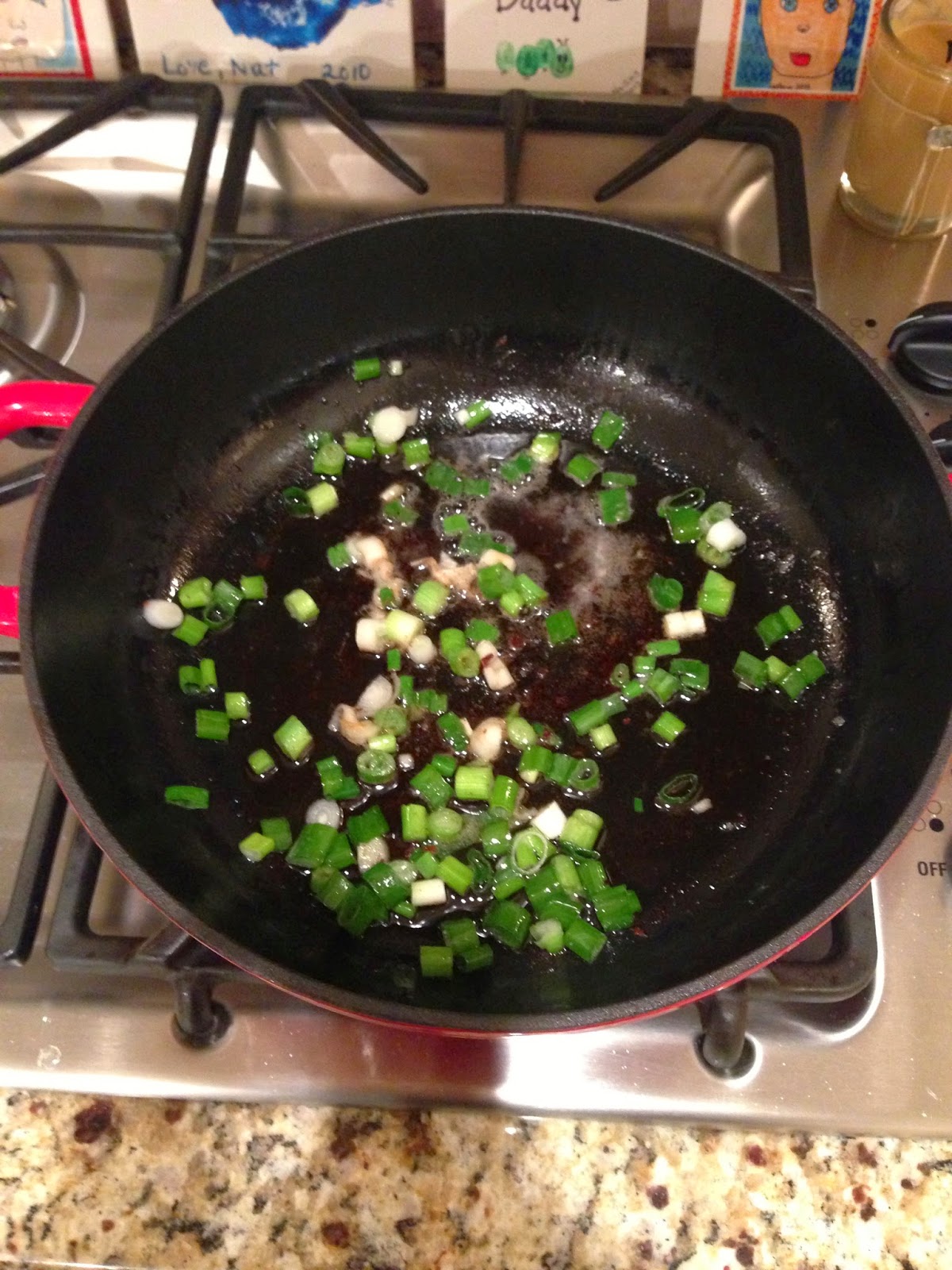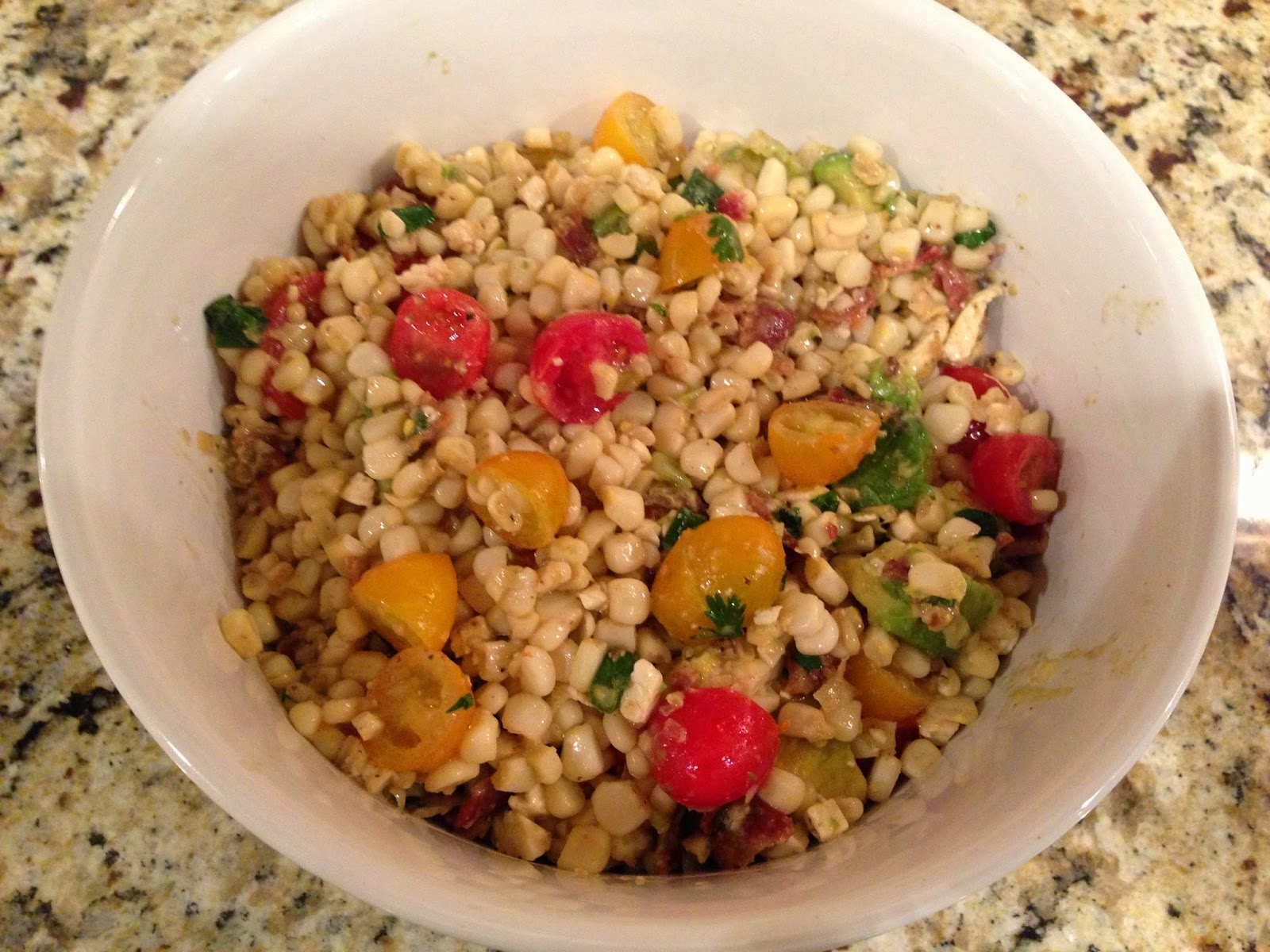 Ingredients
6 slices of thick-cut bacon
3 green onions, sliced
8 ears of corn, cut off the cob
5 oz of crumbled feta cheese
1 pint of grape or cherry tomatoes, cut in half
3 tbsp of cilantro, chopped
1 large avocado, cubed
juice of 2 limes
salt and pepper to taste
Heat a large skillet over medium-high heat. Add bacon and cook until crisp. When bacon is done, remove from pan and place on paper towel-lined plate. Drain most of the bacon grease out of pan, leaving 2-3 tablespoons. Add corn to bacon grease and cook until kernels are light golden brown, about 7-8 minutes. Add green onions and cook for 3 more minutes. Remove from heat and add feta, tomatoes, cilantro and avocado. Add lime juice, salt and pepper. Stir salad to combine all of the delicious flavors! Can be served hot or at room temperature. Enjoy and try not to eat it all in one sitting!!!
XOXO,
Josephine