This satisfies Allen's cravings for chicken wings and my need to feed him healthy foods!!
This makes 2 large, dinner-size salads!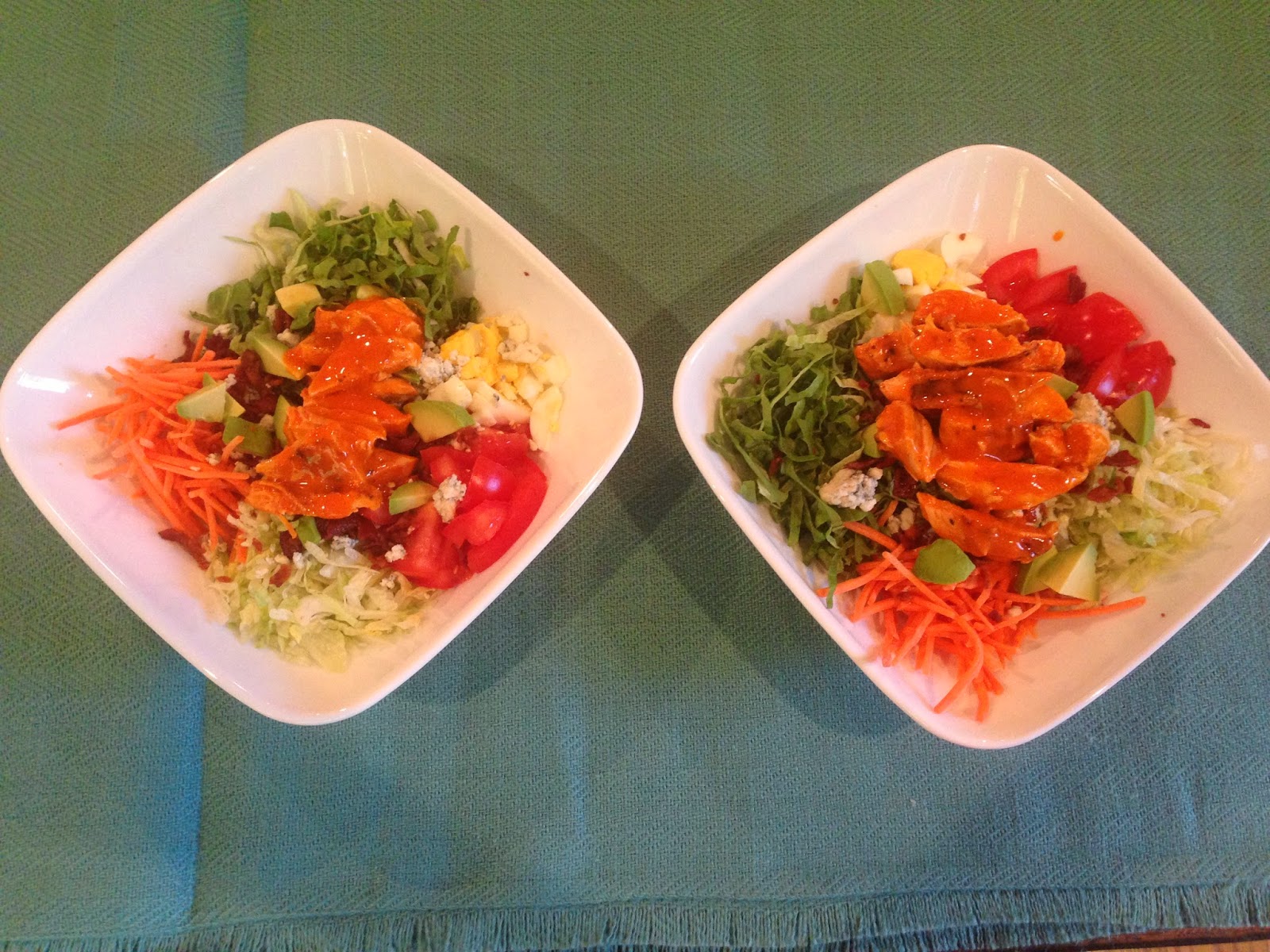 I love a colorful salad!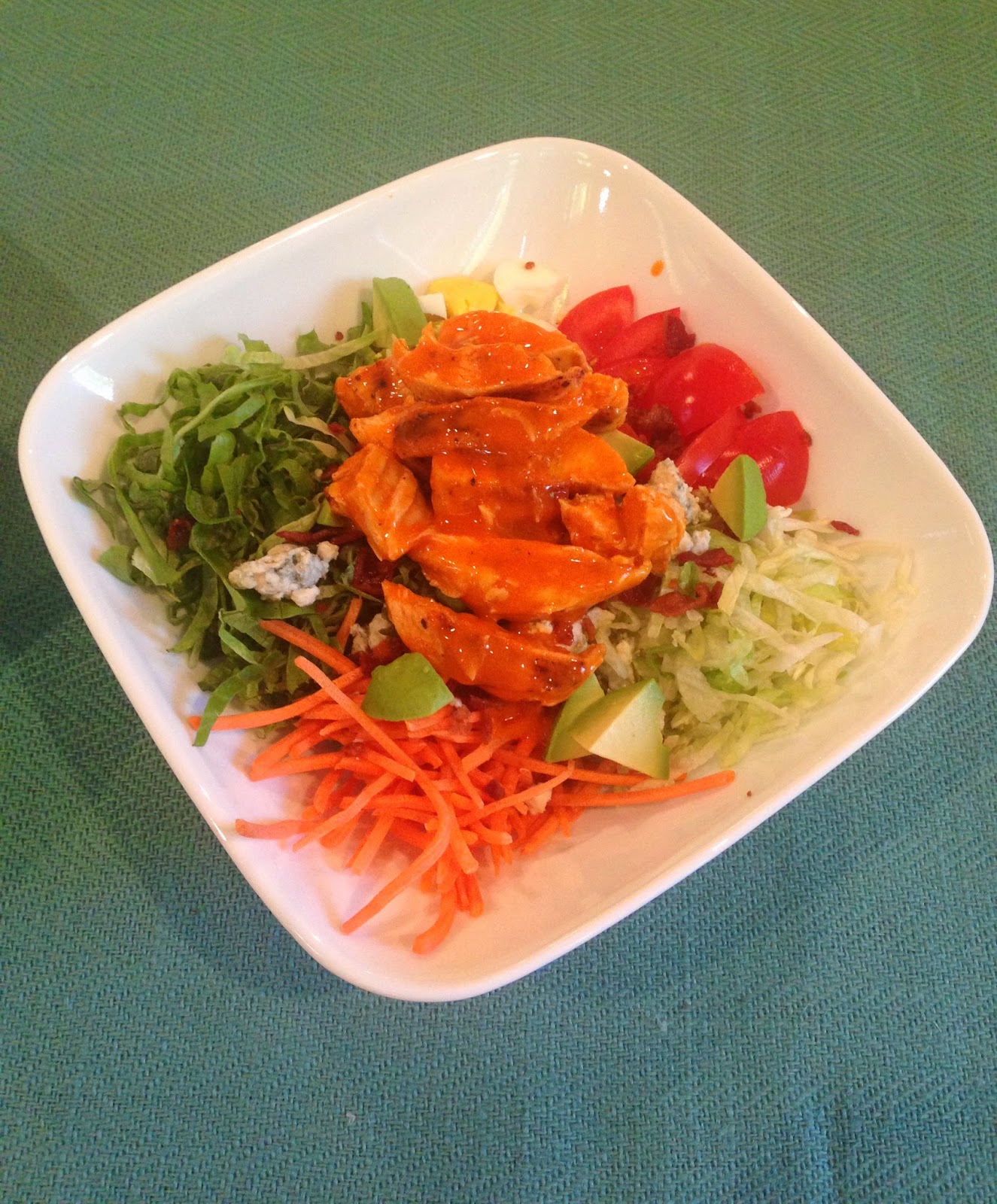 Ingredients
2 boneless, skinless chicken breasts, grilled
4 cups lettuce, shredded ( I use half iceberg and half romaine)
1/2 cup shredded carrots
1 avocado, cubed
2 hard-boiled eggs, chopped
1/2 cup crumbled gorgonzola cheese
1/2 pint of grape tomatoes, sliced in half
6 slices of thick-cut bacon, crumbled
Texas Pete Buffalo Wing Sauce
Good-Quality Blue Cheese Dressing
Good-Quality Balsamic Vinaigrette
Slice the grilled chicken into strips and place in a bowl. Pour Buffalo Wing sauce over chicken to coat it and refrigerate. When the chicken is chilled, prepare your salads in 2 separate bowls. Right before serving add 1/2 of the chicken to each of the salads. Top with as much or as little salad dressing as you like- I like to use part balsamic and part blue cheese dressing.
XOXO,
Josephine