This is my favorite go-to salad for lunch during the week. I try to prep most of the ingredients on Monday so then the rest of the week, lunch is super easy to throw together.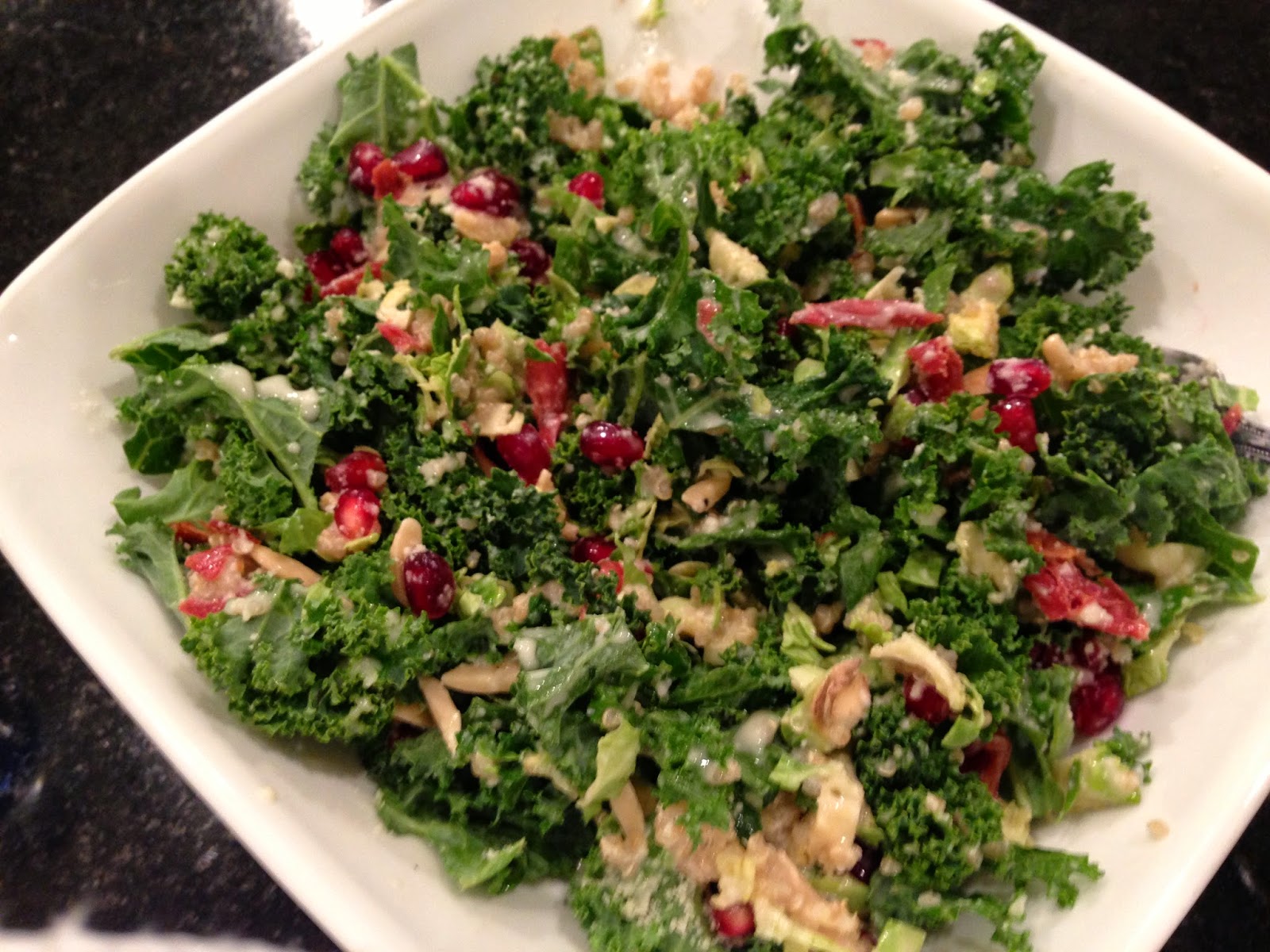 This makes one large entree size salad.
Ingredients for Salad
2 cups of chopped kale (with the center stem, removed)
1/2 cup shaved brussel sprouts
1/4 cup quinoa, cooked
1/4 cup pomegranate seeds
1/4 cup fresh grated parmesan
3 pieces of proscuitto, sliced into strips & fried crispy
3 tbsp sliced or slivered almonds, toasted
This recipe for dressing makes a lot and I can use it all week long.
Ingredients for Creamy Citrus Dressing
1-2 shallots, finely minced
Juice of 3 oranges
Juice of 3 lemons
1/2 cup apple cider vinegar
1/8 cup honey
1/2 cup plain, nonfat greek yogurt
3/4 cup grapeseed oil
Salt & pepper to taste
Put all ingredients in the blender until combine.
Combine salad ingredients in a large bowl. Drizzle Creamy Citrus Dressing over salad.
Enjoy!
***Another (more simple) option for a Kale Salad is simply kale, parmesan and almonds tossed with olive oil and lemon juice and salt and pepper!