This makes 2 LARGE mojitos.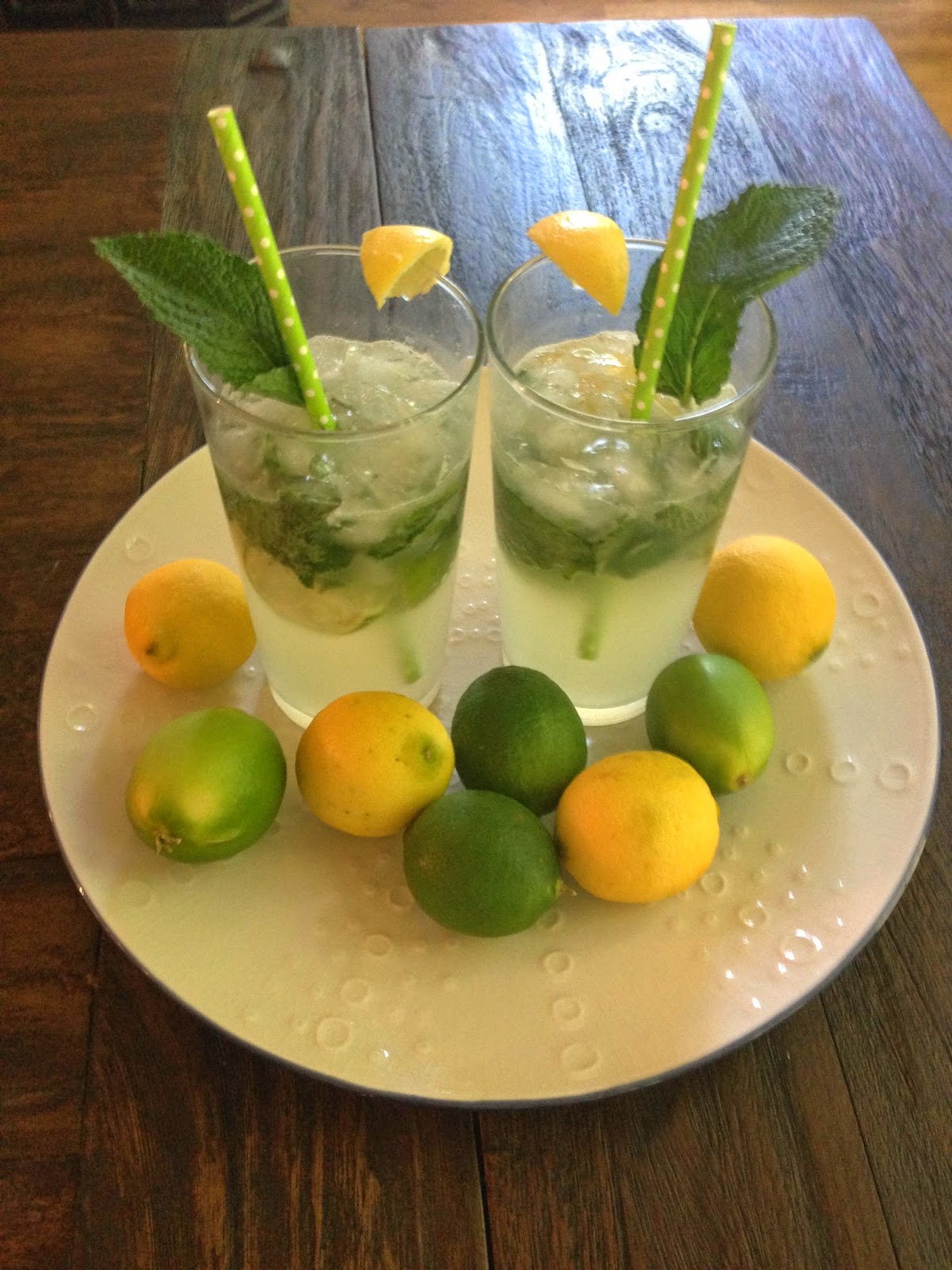 Ingredients

15-20 mint leaves (torn in half)
Juice of 4 limes (2 for each glass)
Juice of one lemon
3 tbsp sugar
4 oz Bacardi Limon
4 tbsp Limoncello (lemon flavor liquor)
Crushed Ice
Club Soda
Place mint leaves, lime and lemon juice and sugar in a glasses. Muddle those ingredients together well. Add Bacardi and Limoncello and stir. Fill glasses with club soda ( I used one of the small 10 oz bottle and that was perfect for both mojitos). Stir. Add crushed ice. Yum!