This is so easy, it barely requires a recipe! It is a perfect accompaniment to a roast chicken for dinner and is delicious all on its own for lunch. This salad is great year-round but with tomatoes are in season now, this salad has even more flavor!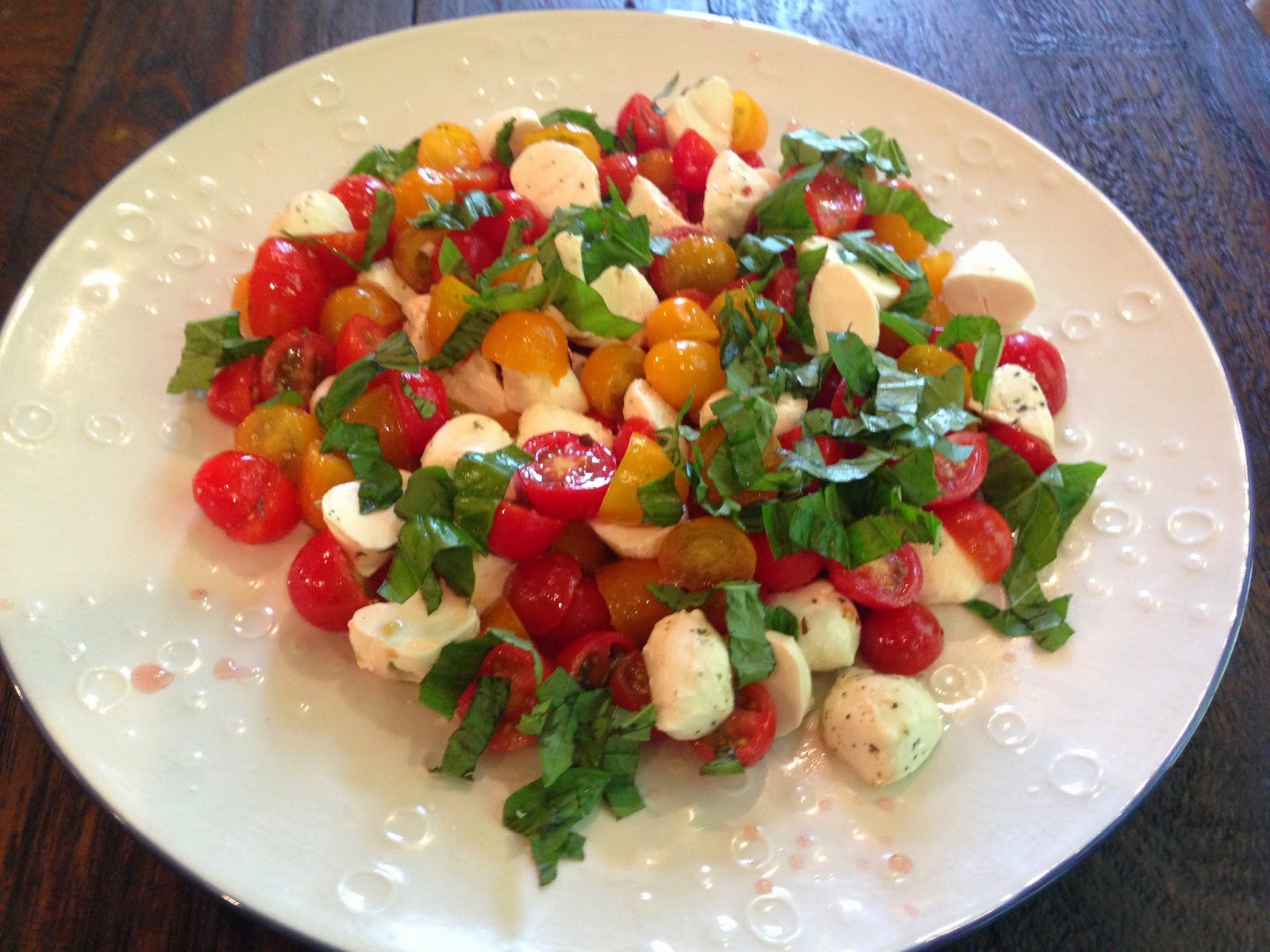 Ingredients
1 container Marinated Mozzarella ( I get mine at Trader Joe's)
2 pints multicolored grape tomatoes or mini heirloom tomatoes
10 basil leaves, julienned
3 tbsp of the oil & herbs from the marinated mozzarella (discard the rest)
3 tbsp red wine vinegar
juice from 1 lemon
salt & pepper, to taste
Directions
Cut the mozzarella balls and tomatoes in half and place in a tupperware with a lid. Add oil, vinegar, lemon juice, salt and pepper. Stir well but gently. Place lid on and refrigerate for 2-3 hours, stirring occasionally. Pour out on large plate or serving bowl. Sprinkle basil over salad.
XOXO,
Josephine