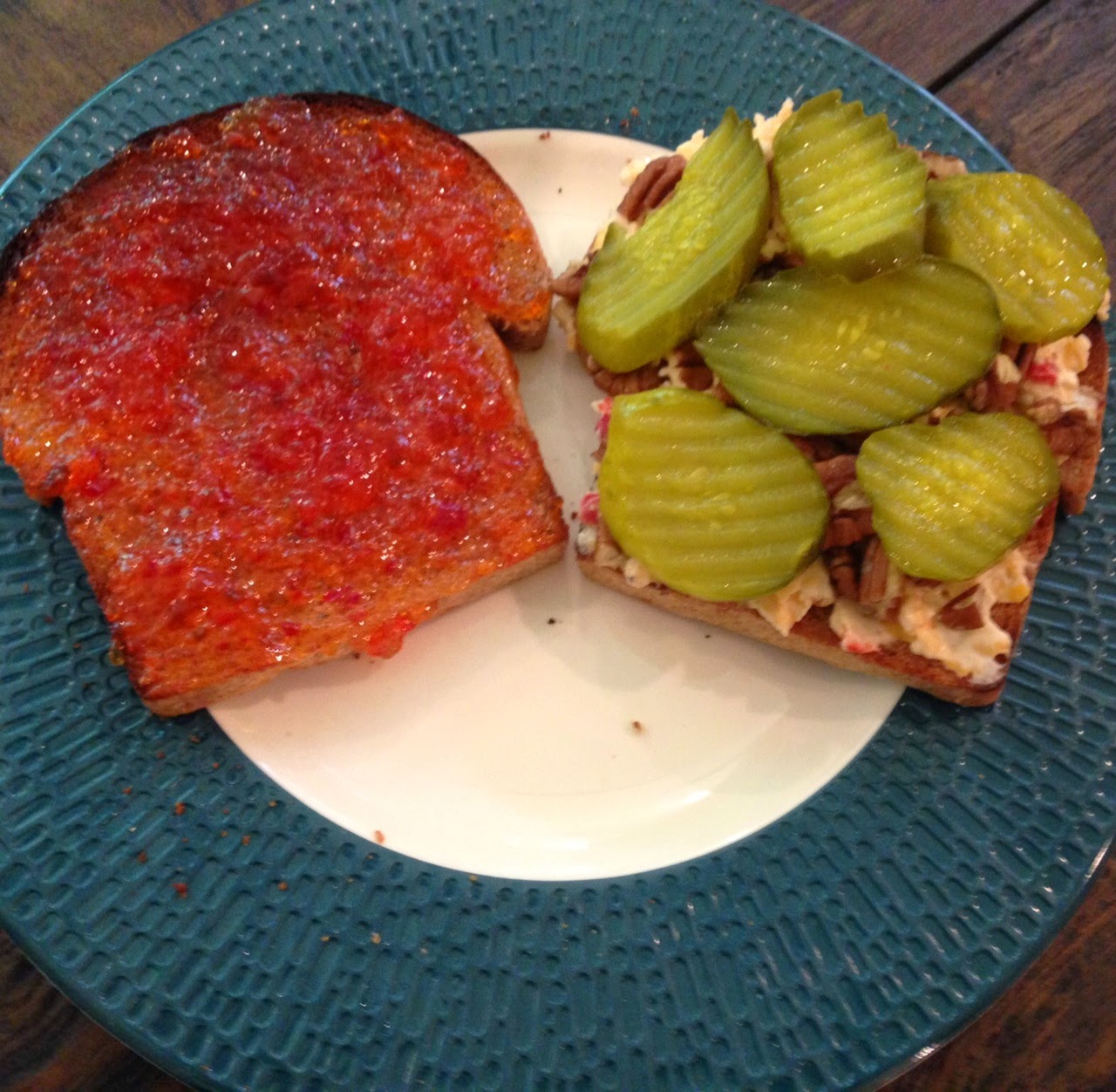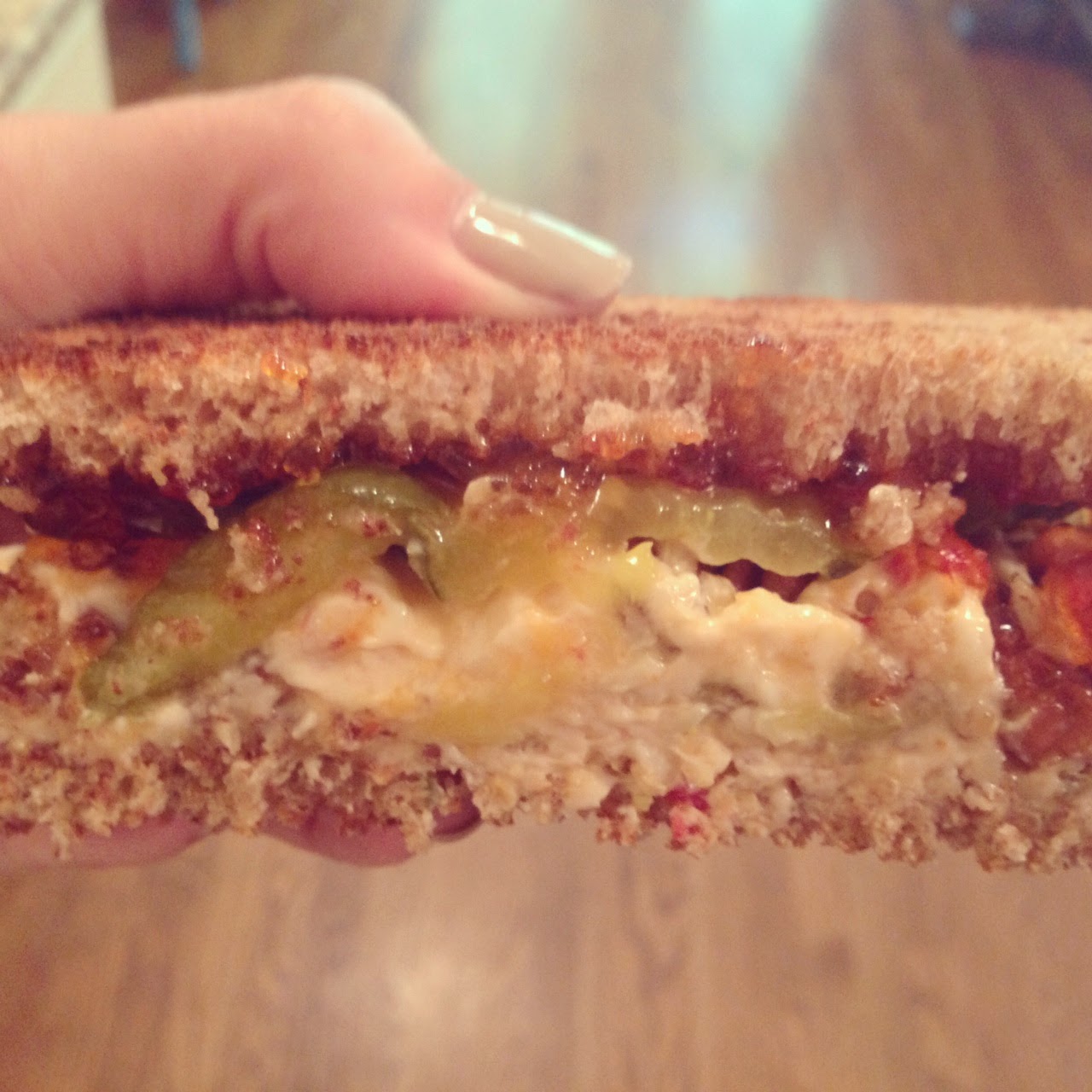 This is currently my favorite sandwich. Do yourself a favor and shred the cheese yourself instead of buying the pre-shredded cheese and don't use fat-free anything! The flavor will be so much better. You could probably add some crispy bacon and make it even more scrumptious!

Homemade Pimento Cheese
8 oz. Light Cream Cheese, softened
1 cup Light Sour Cream
3/4 cup Light Mayonnaise
2 cups Jalapeño Pepper Jack Cheese, shredded
4 cups Sharp Cheddar Cheese, shredded
1/3 cup diced pimentos
1 tsp garlic powder
4-5 dashes hot sauce
Whip cream cheese, mayo, and sour cream in mixer with whisk attachment. until smooth and combined. Add cheeses and pimentos and mix until evenly distributed- about 3-4 minutes at medium speed. Make sure you scrape down sides of bowl of mixer periodically. Add garlic powder and hot sauce and mix for another 20-30 seconds. Put in the refrigerator for a couple of hours so the flavors can come together.
Other Sandwich Ingredients
2 slices of good quality wheat bread, warm & toasted
Dill pickles, cold
Red pepper jelly
2 tbsp pecan pieces, toasted
Take the 2 slices of toasted bread and spread pimento cheese on one side and pepper jelly on the other side. Add the pickle slices and pecans to the sandwich and close the sandwich. It is messy but so delicious!!
XOXO,
Josephine