Allen loves these peppers and asks for them every other week. It is one of the healthier dishes he requests, so I usually give in! You could serve it with a salad on the side but I love that it can be a one dish meal.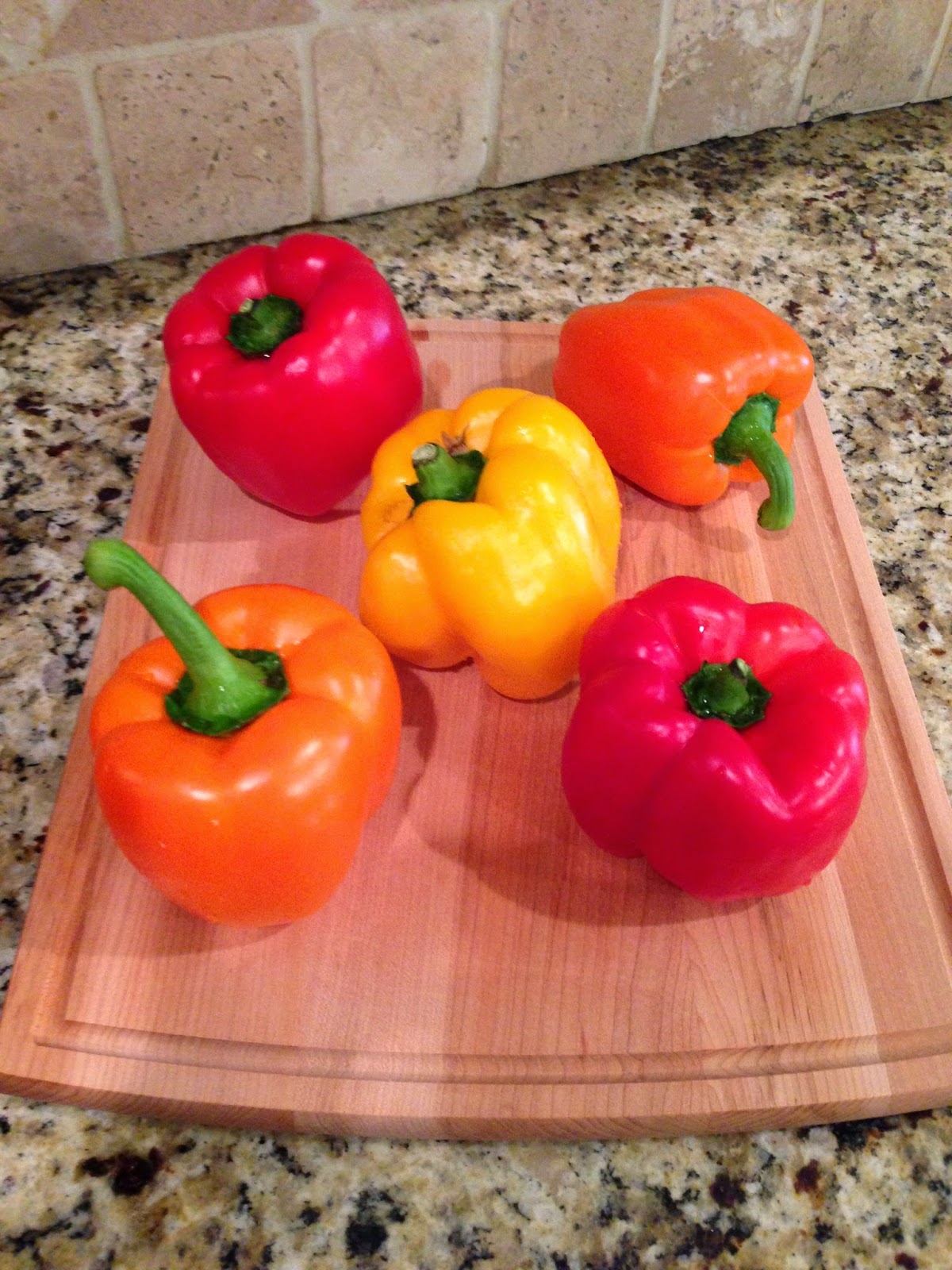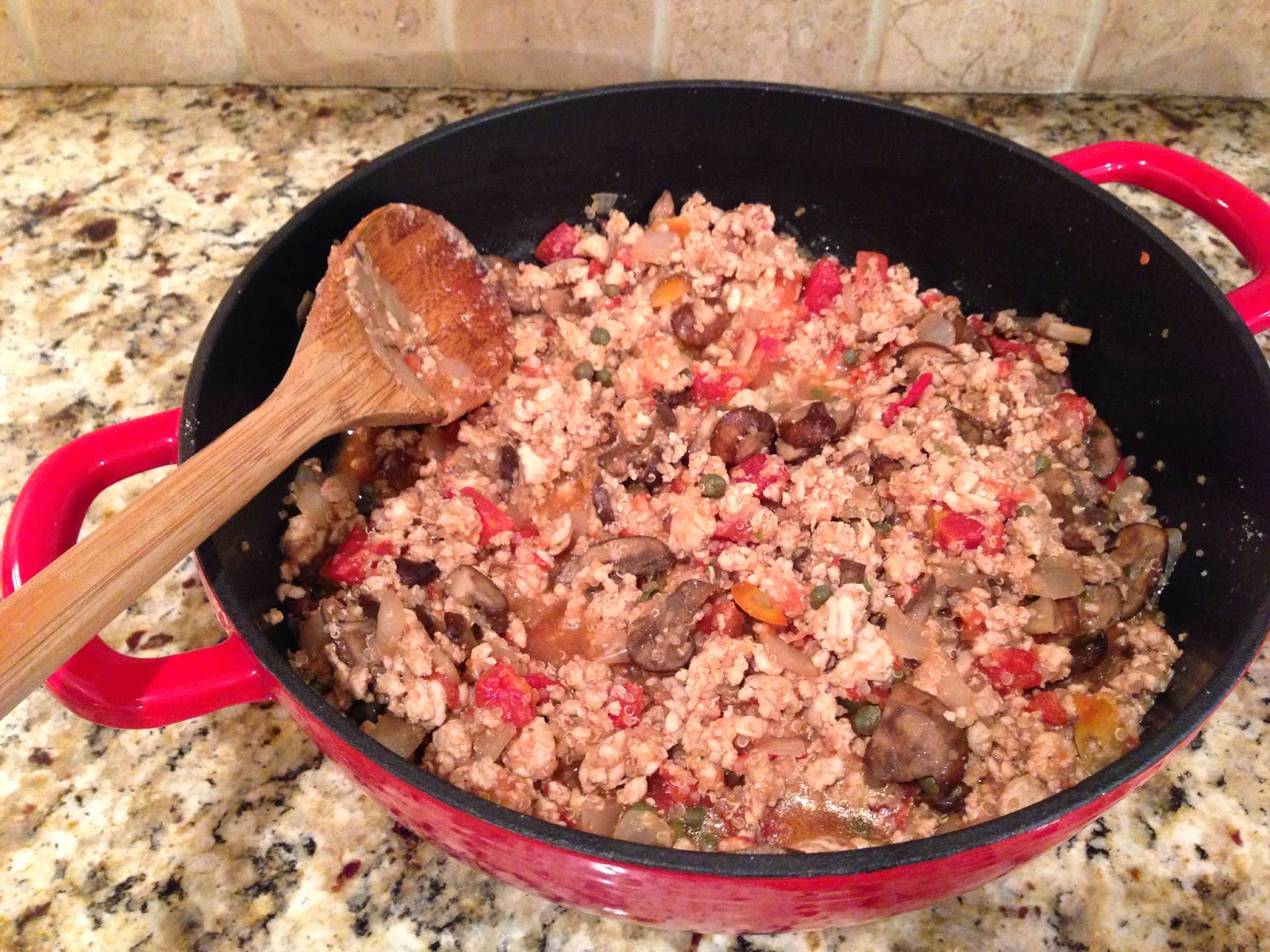 Ingredients
5 or 6 bell peppers (I use red, yellow & orange)
1 tbsp olive oil
1 lb of ground turkey breast
1 package of sliced baby portobello mushrooms
3 cloves of garlic, minced
1 can of diced tomatoes with the juice
1/4 cup capers
1/4 cup grated parmesan
1 cup of quinoa, cooked
1 tbsp Italian seasoning
Salt & pepper, to taste
3/4 cup of fontina, shredded
3/4 cup of fresh mozzarella, shredded
Cut the top part (with the stem) off of each pepper. Set aside. Heat oil in large skillet over medium heat. Add turkey, breaking it up and crumbling it as it cooks. When turkey is no longer pink, add the mushrooms and sauté until they are soft. Add garlic and cook for 1-2 minutes. Add tomatoes, capers, seasonings and parmesan. Cook for 5 more minutes stirring constantly. Remove from heat and add quinoa. Arrange peppers in greased deep dish and fill each pepper with turkey mixture. Extra filling can be added in the dish around the peppers. Top with shredded cheeses. Cover dish with non-stick foil and bake at 325 for 35-45 minutes. Remove foil and cook for additional 10 minutes. Let sit for 10 minutes before serving.