The weekend was a fun but very busy one! To the Poppy Style trunk show at Lipp Boutique, I wanted to wear something that I would be completely comfortable in since we would be setting up jewelry and food and we would be on our feet ALL DAY. These Mumu pants and a simple black tank have been my go-to outfit this Spring and Summer. They are the perfect length and I can wear them with my favorite
Tory Burch Miller sandals.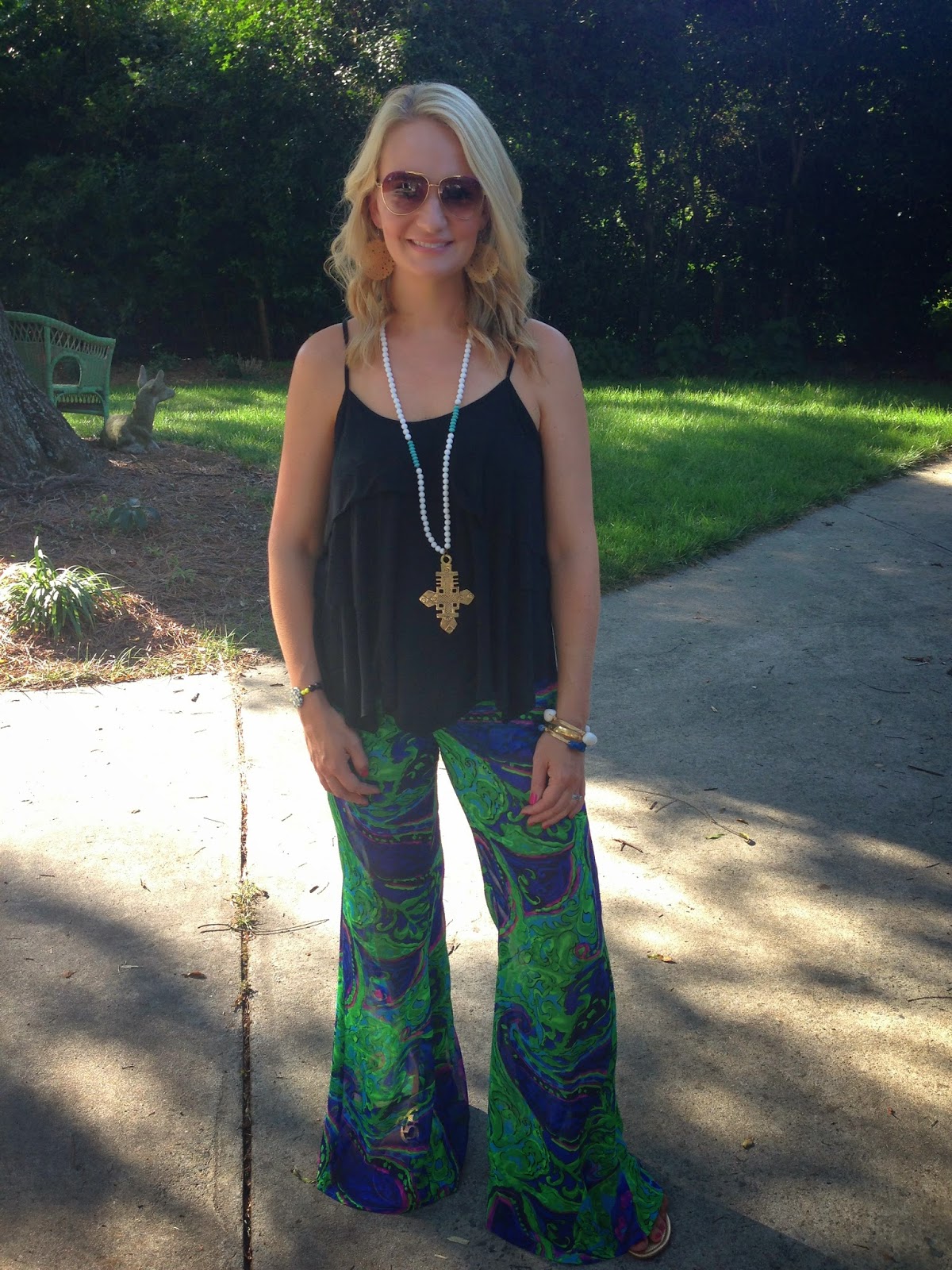 Allen and I got to go out with friends for a triple date. We tried a delicious new restaurant here in Charlotte called
Lumiere
. It was fabulous! Great food and drinks. If you are in town- check them out!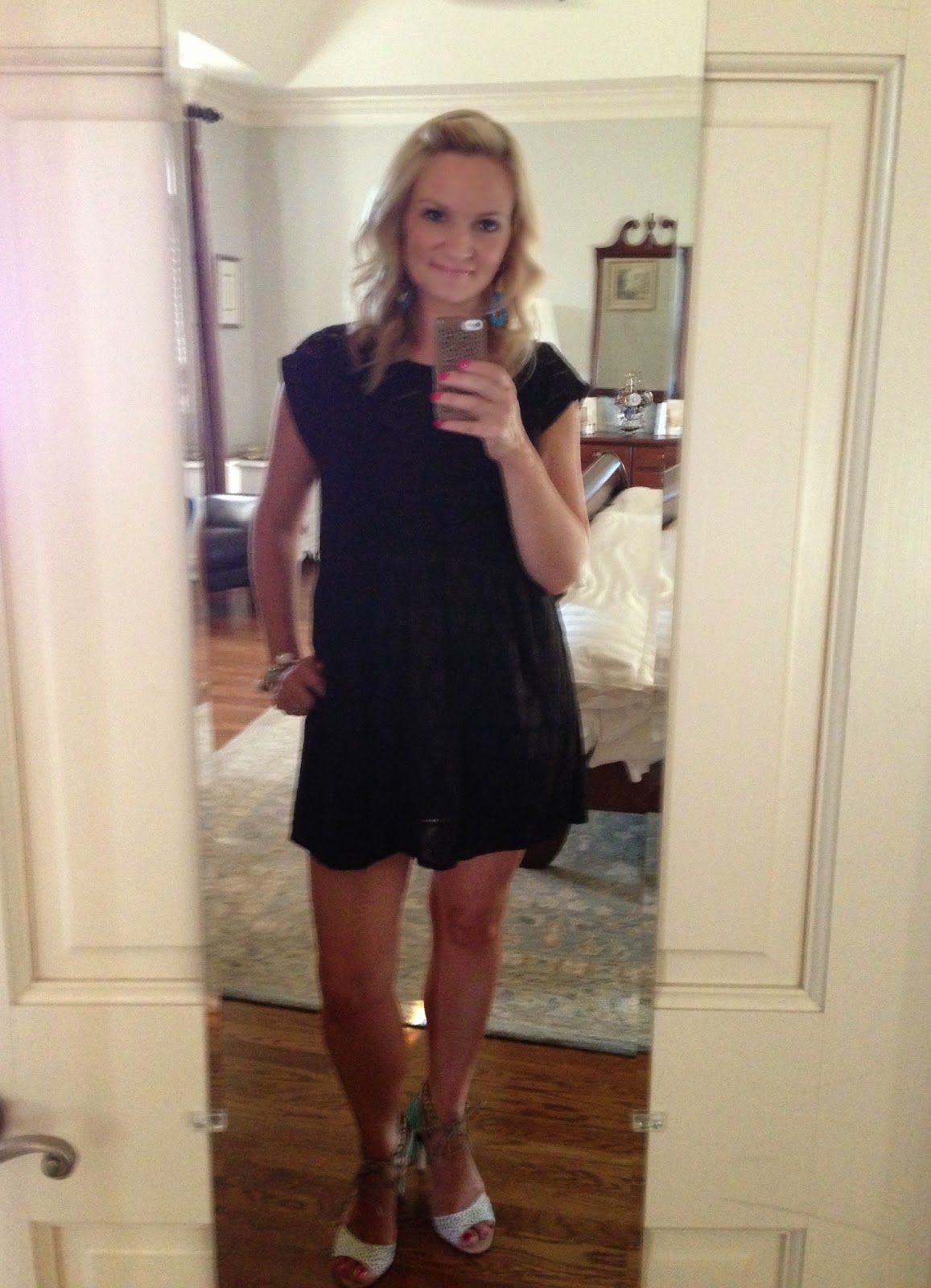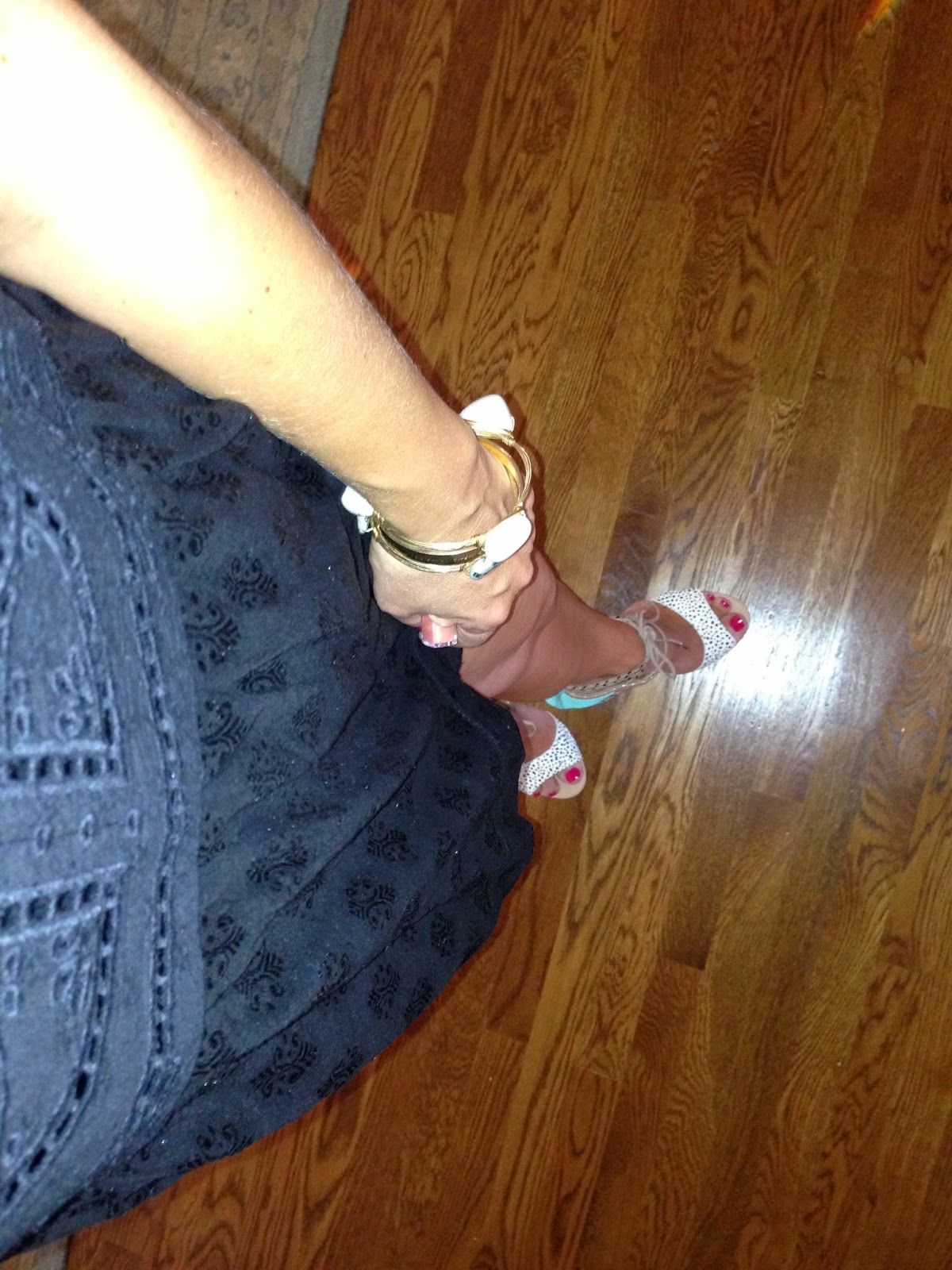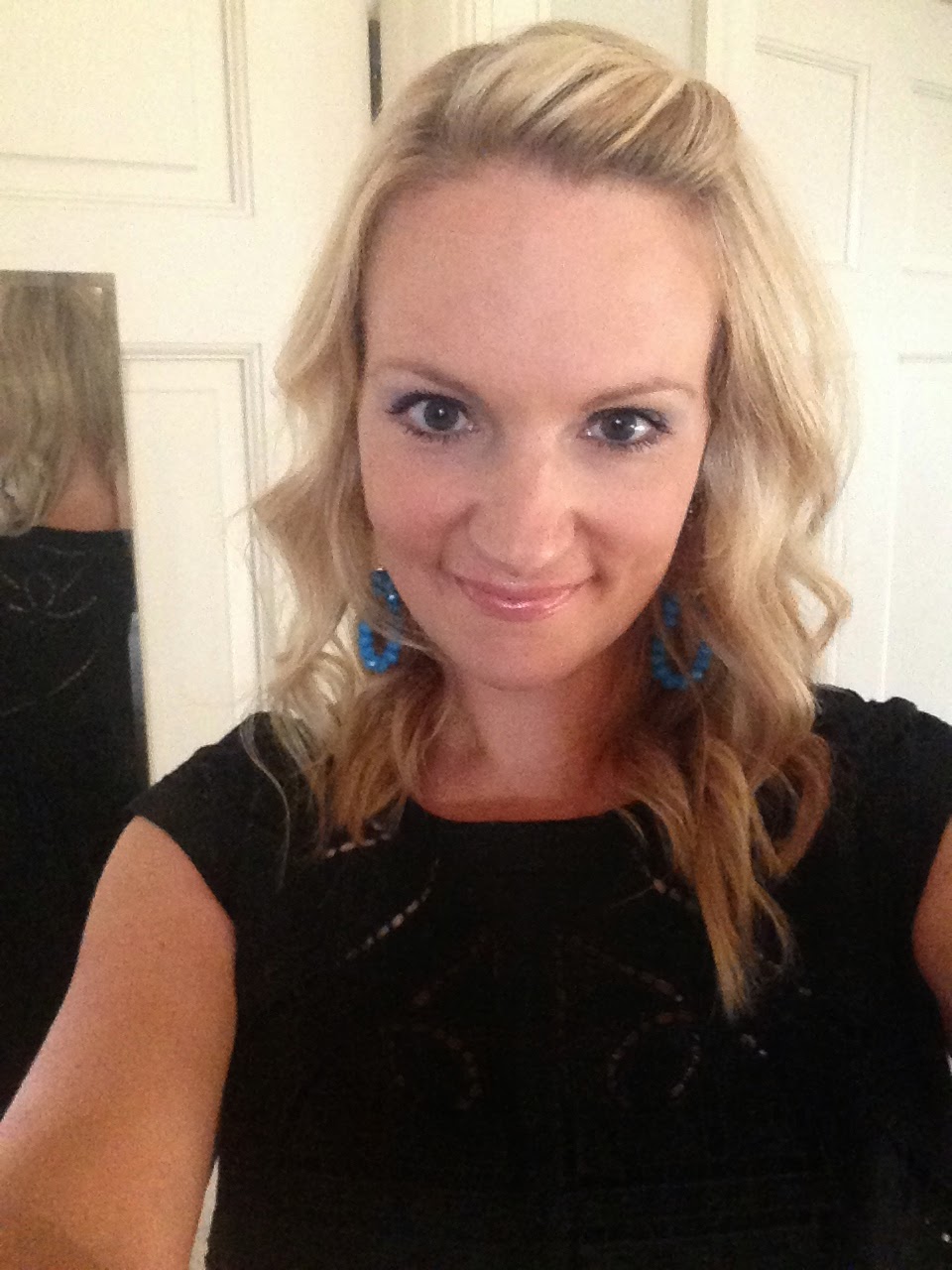 Selfie to show off NEW Turquoise Earrings: from
Poppy Style
How did you spend your weekend?
XOXO,
Josephine