This is a basic Chopped Salad. I make this and then add different cheeses, meats or other toppings depending on what each person wants.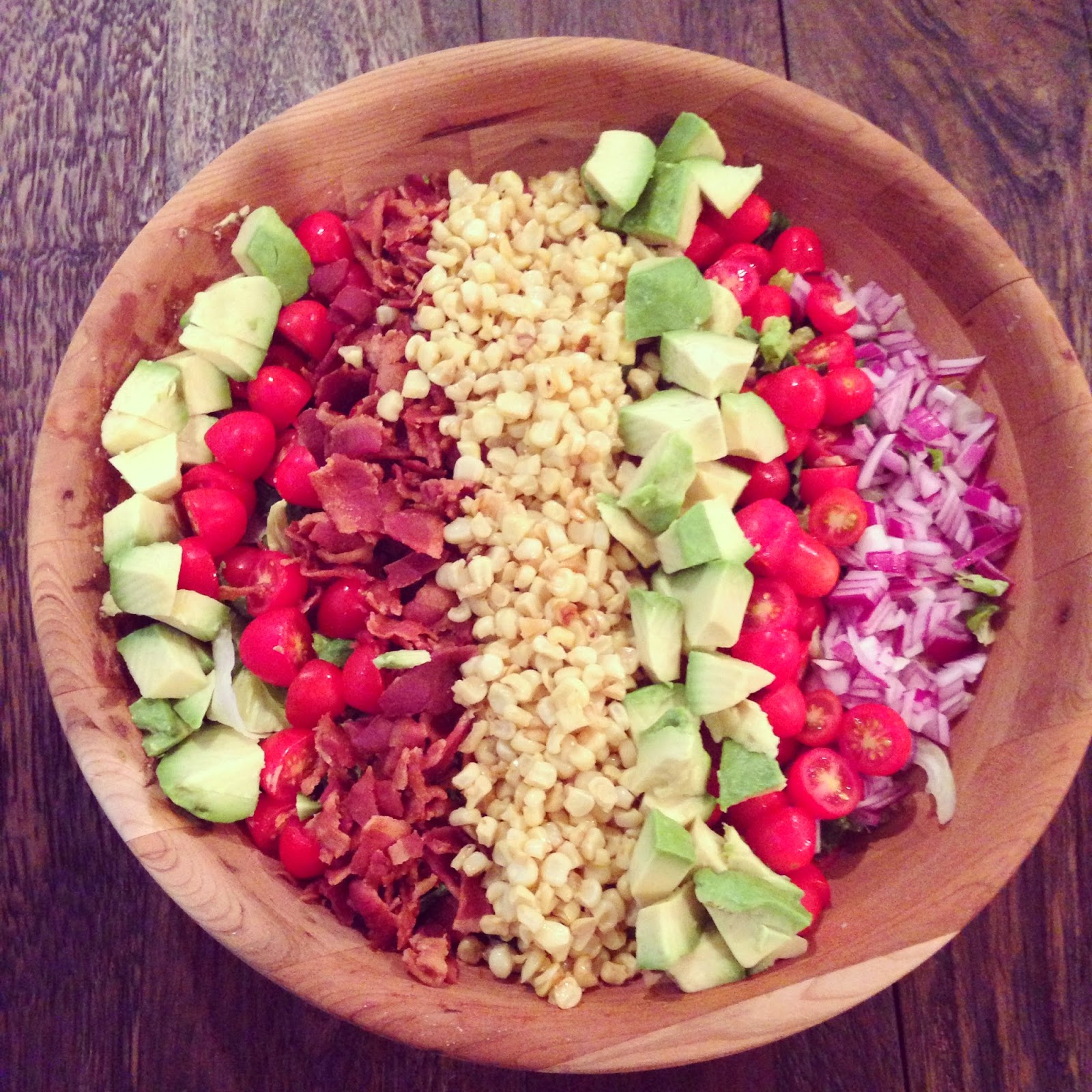 1/2 Head Iceberg Lettuce, chopped
2 Hearts of Romaine Lettuce, chopped
1/4 Purple Onion, thinly sliced
1 pint Grape Tomatoes, cut in half
6-8 slices of thick cut Bacon, cooked crispy and crumbled
1 Avocado, diced
3 ears of corn, removed from the cob and grilled or pan-fried
To make a Southwestern Chicken Salad, add-
Grilled Chicken
Shredded Pepperjack Cheese
Black Beans
To make a traditional Cobb Salad, add-
Grilled Chicken
Crumbled Blue Cheese
Hard-Boiled Eggs, chopped
A Simple Homemade Blue Cheese or Ranch Dressing
To make a Steak Salad, add-
Grilled Steak, sliced on the diagonal into strips
Crumbled Gorgonzola or Feta
Toasted Pecans, chopped
Balsamic Vinaigrette
What is your favorite salad?
XOXO,
Josephine