I love risotto! It is one of my all-time favorite foods. I don't make it often because it is time-consuming. It not hard to make but does take time to make it right. With fall right around the corner, this Butternut Squash Risotto is perfect. The toppings make the risotto, so don't even think about not adding those!
BUTTERNUT SQUASH
4 cups of cubed butternut squash
1 tbsp olive oil
Salt & Pepper
On a roasting pan lined with foil, toss the squash with the olive oil. Arrange in an even layer on the roasting pan. Sprinkle with salt and pepper. Bake at 350 for 25-35 minutes or until very light brown and cooked through. Puree 1 cup of squash.* Set aside.
RISOTTO
1 tbsp of olive oil
3 shallots, diced
1 garlic clove, minced
1 cup of arborio rice
1/4 cup dry white wine
4 cups vegetable or chicken broth
1/4 cup grated parmesan
1 tbsp of butter
Salt & Pepper, to taste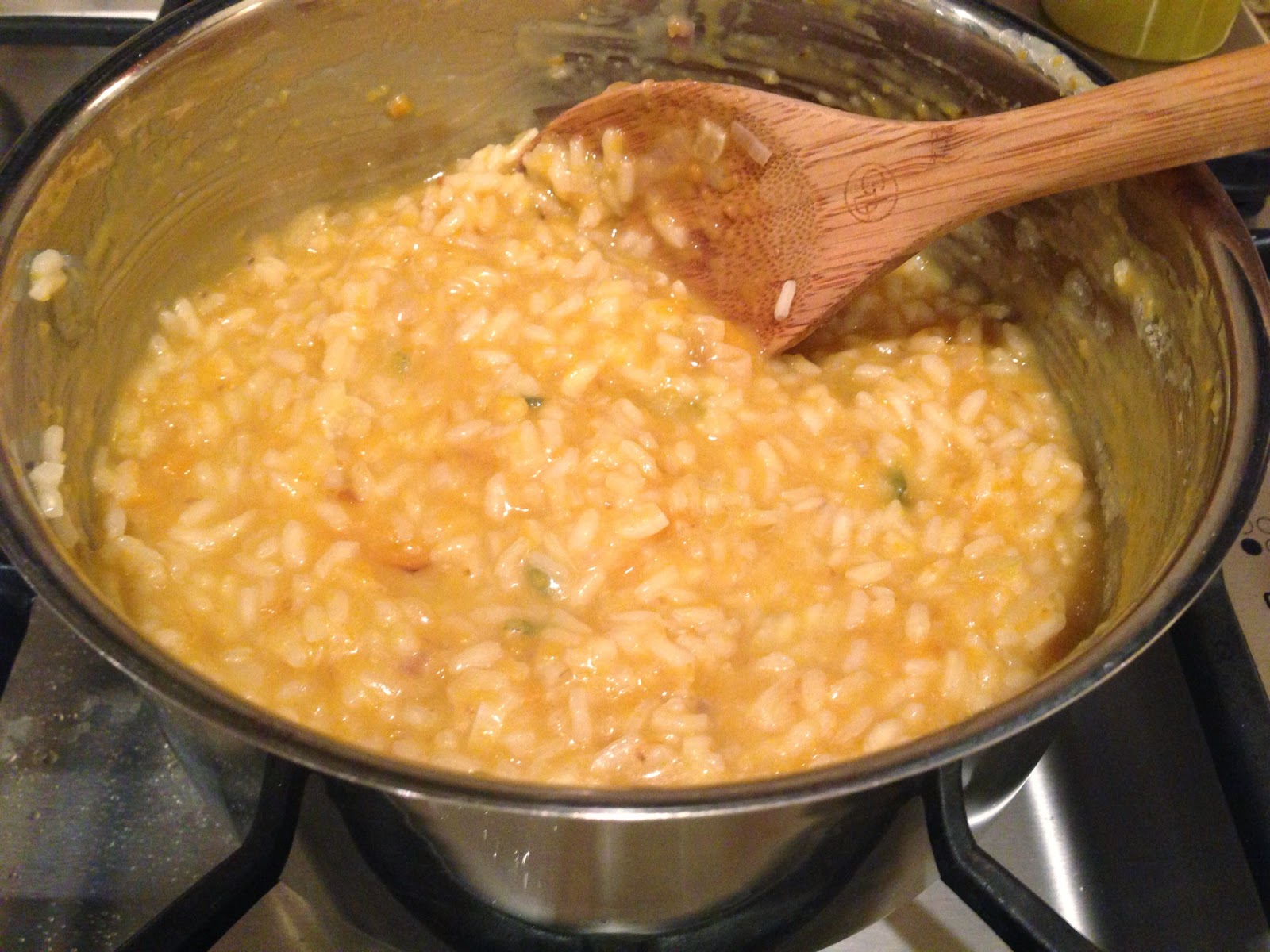 In one pot bring broth to a low boil. In another pot heat olive oil over medium heat. Add shallots and garlic. Cook until softened. Add rice, stirring constantly to light toast the rice- about 2-3 minutes. Add the wine. When wine has absorbed, add ladle of broth. Stir until broth has been absorbed. Continue this process until there is no broth left and rice is cooked through and not crunchy-can take up to 30 minutes. Turn heat to low. Add pureed squash to risotto. Stir well. Add butter, parmesan, salt and pepper. Stir to combine. Remove from heat.
TOPPINGS/ GARNISHES
Balsamic Drizzle
Cook 1/2 cup of balsamic vinegar with a spoonful of brown sugar until reduced and thickened.
Pine Nuts
Lightly toast as many pine nuts as you like in a pan.
Crispy Sage Leaves
In small pan, heat 3-4 tbsps of olive oil over medium-high heat. Add sage leaves (2 at a time) and fry for 15-30 seconds. Using tongs, remove leaves from oil and place on paper towel-lined plate.
Spoon risotto in a bowl, drizzle with balsamic glaze, sprinkle extra parmesan and pine nuts and top with crispy sage leaves.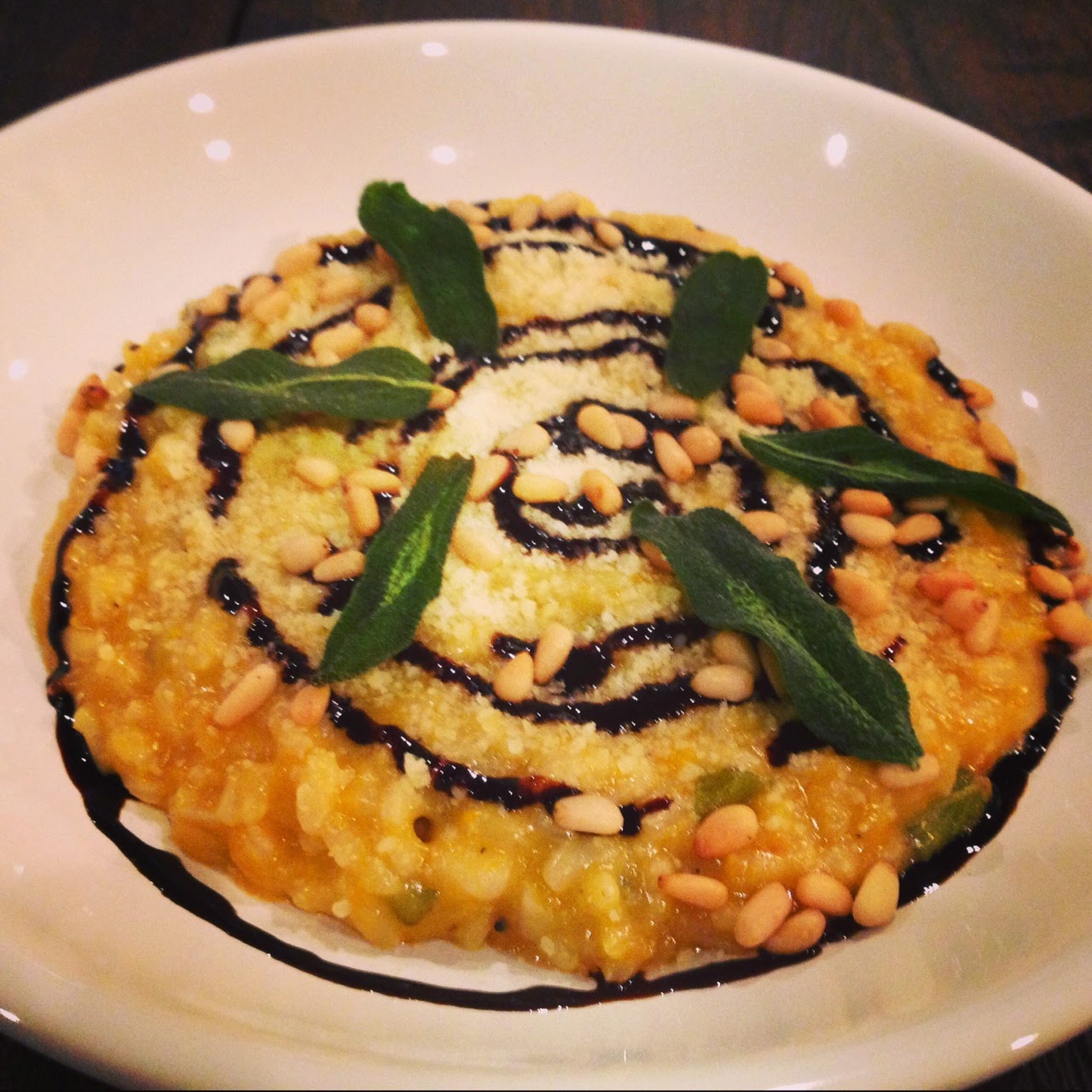 Enjoy,
Josephine
*I usually puree the rest of the squash and add it to marinara sauce to go on top of ravioli for my kids. They don't notice and it is a great way to snack in some extra veggies!