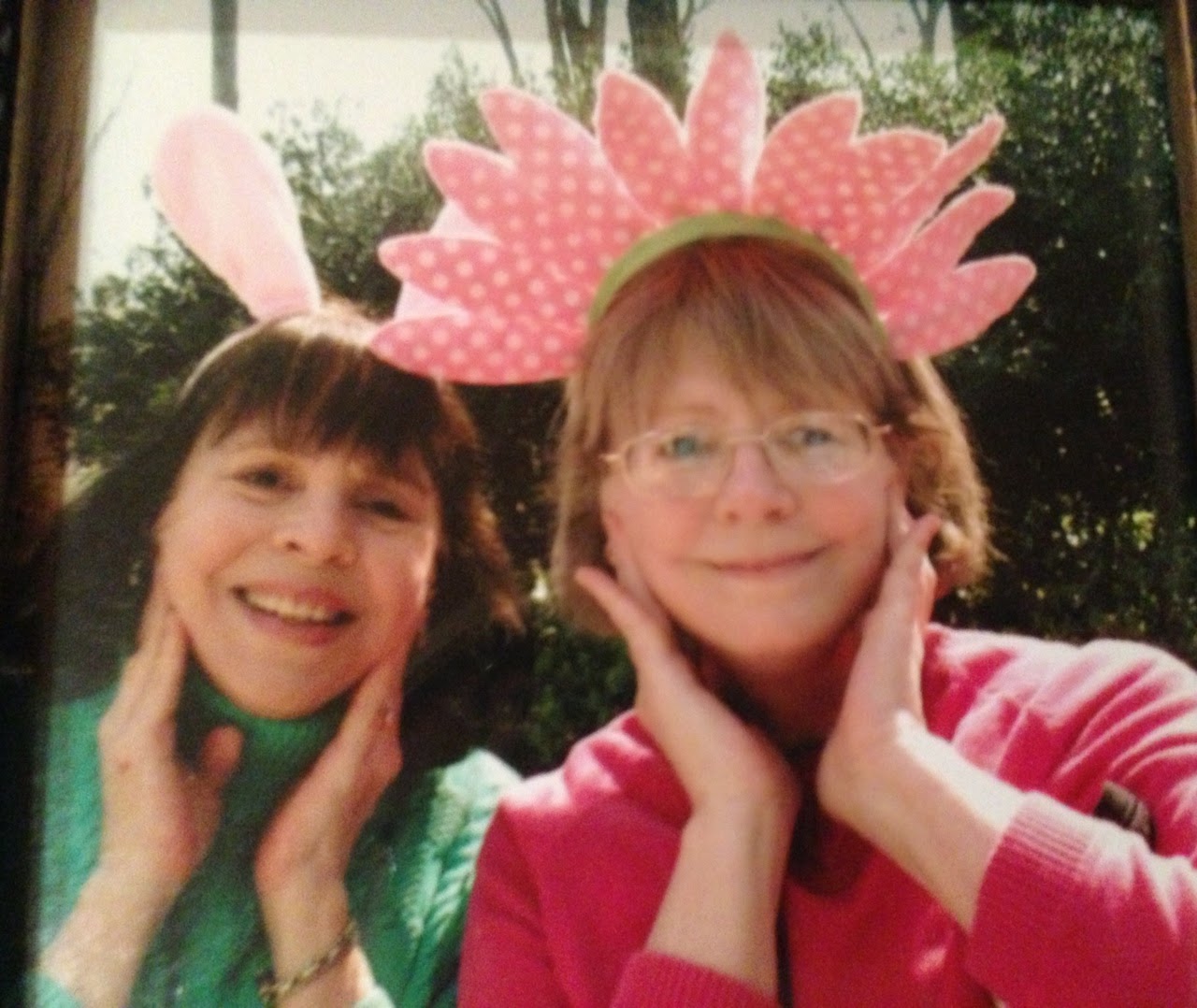 My Aunt Virginia and My Mom
This is the first time I have gotten truly personal on my blog. I woke up on the 14th of this month just like any other day. As I laid in bed I immediately had an overwhelming urge to write a post about my mom. For a couple of minutes of my thoughts I wasn't sure why I was thinking about this. Usually I wake up wondering when the kids are going to get up, what to make for breakfast or what I need to get done during the day. But this particular morning was different. See my mom told me that she was sick on September 14th, 2005. Nine years ago. Wow- once I realized this my mind started racing- what should I say, how should I say it, is this too personal to talk about on a food, fashion and party blog??? My sister said writing a blog is for me so that I can write about anything I want so I decided to go for it.
The Hardest Day
I remember that day like it was yesterday. My mom called me at work and asked me to stop by her house on my way home from work. I said "Sure, is everything ok?" She said "Yes, we just need to have a pow-wow." She sounded different. I knew something was up. I got off the phone the phone with her and my thoughts were all over the place…. "Were she and my dad having trouble- were they separating?" or "Was Madeline pregnant?" (my sis was in college at the time). So, after work I drove to her house. Allen's (my husband) car was already in the driveway, so whatever was going on she wanted him there too. I walked in, no small talk and immediately asked what was going on. She was ironing and she looked up and said "I have cancer, I don't think I need to tell you what kind." See my mom had been a smoker. She tried to quit many, many times but always started back. I don't remember much right after that because all I know is that I literally felt the ground disappear from under me. Literally- gone. Next thing I know is that Allen grabbed me and held me. I sobbed, pretty much uncontrollably. What was I going do?? My mom was my rock, my best friend, my go-to person about everything…. MY MOM. We talked everyday, probably 3-5 times per day. We saw each other most days. My immediate thought was to help. I said "I will quit my job and I will take care of you." She, of course, turned me down. She said, "Your job is important and you love it, I will be fine." Allen and I had been trying to start a family so I remember saying "I'll wait on the baby-thing for now and focus on you." She said "Absolutely not- you need to have that family you have always wanted. It's going to be so exciting!" That was just how my mom was. She didn't want me to fuss over her or do anything differently, she wanted my life to continue on as always. But in my mind, it stopped when she told me she was sick. She explained the different procedures, treatments and everything else that was going to be taking place but that part is a blur. She had a surgery the next day where a port was inserted in her chest and that would be how chemotherapy would be administered. I don't remember when I told my friends what was going on. I had Allen tell most people because I just couldn't get the words out without crying. I leaned on Allen a lot during the next days, weeks, months and years.
Her Struggle
Mom went through many rounds of chemotherapy, including a clinical trial, radiation, brain radiation (to prevent the cancer from spreading there) and even brain surgery. She changed in little ways over the next few years. She was a calmer person. I never remember seeing her mad or upset after she was diagnosed. Mom had always been a big meat eater. The treatments made meat taste funny and like metal. So she started loving pasta and sweets- just like I always have! I would make her homemade Chicken 'n' Dumplings with very little chicken and lots of dumplings. She loved the taste and how the dumplings felt on her throat that was sore from reflux. She also used to be so frugal. Now that just didn't seem as important anymore. Not that she was blowing all of her money frivolously, but she did get what she wanted, when she wanted it. I did, eventually, get pregnant (that's a whole other story!). And she was over-the-moon excited when my first baby Jackson arrived. He was born August 25, 2006 and she was right there for it all! She also got to be there 16 months later for the birth of my sweet Nat on January 11, 2008. She told me at one point after I had Nat that she wished I could squeeze out just one more baby before she died. She loved being a grandma that much!! But, unfortunately that just was not possible. She died on October 9th, 2008. I am so thankful that she got to meet and spend time with my two boys. She wanted to be with them every minute that she could. She knew how precious time was and to cherish every second. She had 2 girls so I think it was an eye-opening experience for her. She desperately wanted me to have a little girl so that we would have the same bond that she and I had. I told her "Mom, I will probably have three boys and that will be just fine by me!" She simply shook her head as though she knew something that I didn't.
My Miracle
After lots of trouble once again, I found myself pregnant and at the point when you can find out the sex of the baby. It was October 27th, 2011. It was mine and Allen's 10 year anniversary. We were headed out to dinner with our family to celebrate my birthday and out anniversary. I had been so sick throughout the whole pregnancy. Allen and I were sure we were having a boy. In the ultrasound, I said to the tech, "I just want to know if everything is ok with the baby. You can tell me sex last but I know it is a boy". So, she gave us the ok on everything. I, all the while, kept saying "I see the little boy part". She laughed and said "Nope- it's a girl!!!" I couldn't believe it! I burst into tears and turned to Allen and said "Mom would be so excited". Mary Hollingsworth Hauser (Hollins) was born March 21, 2012. She was named for my two grandmothers who were both named Mary and my mom. Her middle name "Hollingsworth" was my mom's middle name. My mom went by "Holli" and my baby girl goes by "Hollins" (thanks to my friend Erica who came up with the best nickname!). She is a true gift from God and from my mom. I really think that my mom sent her to me- in a way to take her place as my best friend. Hollins and I do have a very strong bond, even more so than I expected. She is my angel. People see glimpses of my mom in Hollins all the time and that makes me smile. Both of the boys have attributes that remind me of my mom also. Jackson is super clever and can put anything together, just like my mom. And Nat always has a smile on his face and has never met a stranger, just like mom. Those are the things that keep her memory alive to me everyday. Not a day goes by that I don't think about her. I very much wish that my mom was still here and that I got to take the kids to play with her on a daily basis. I want to be able to pick up the phone and call her like I used to especially when I need parenting advice or to vent about something from my day. She always knew how to handle everything. At least that is the way I saw it. She is my hero and I will always be her biggest fan.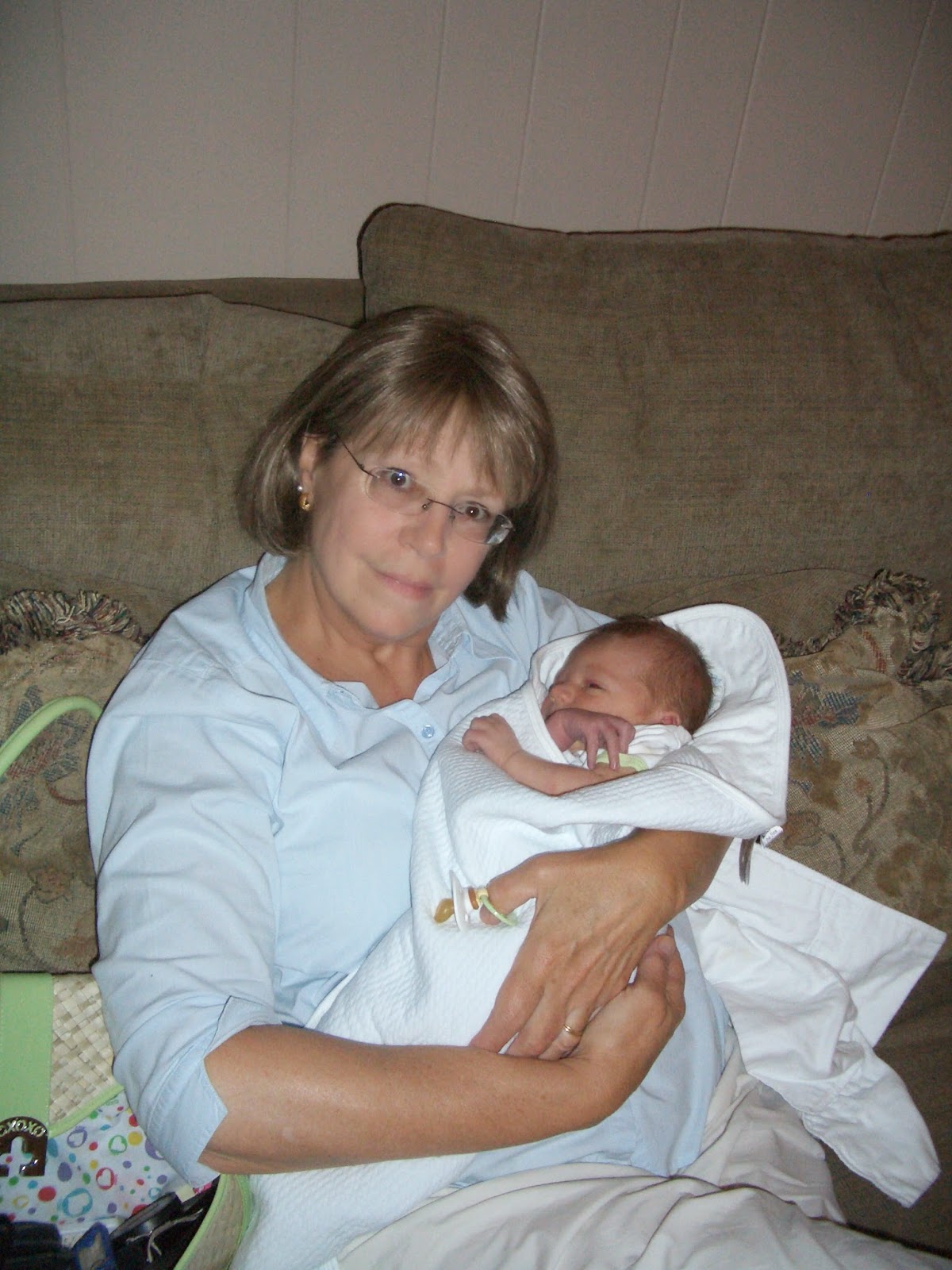 Mom with Jackson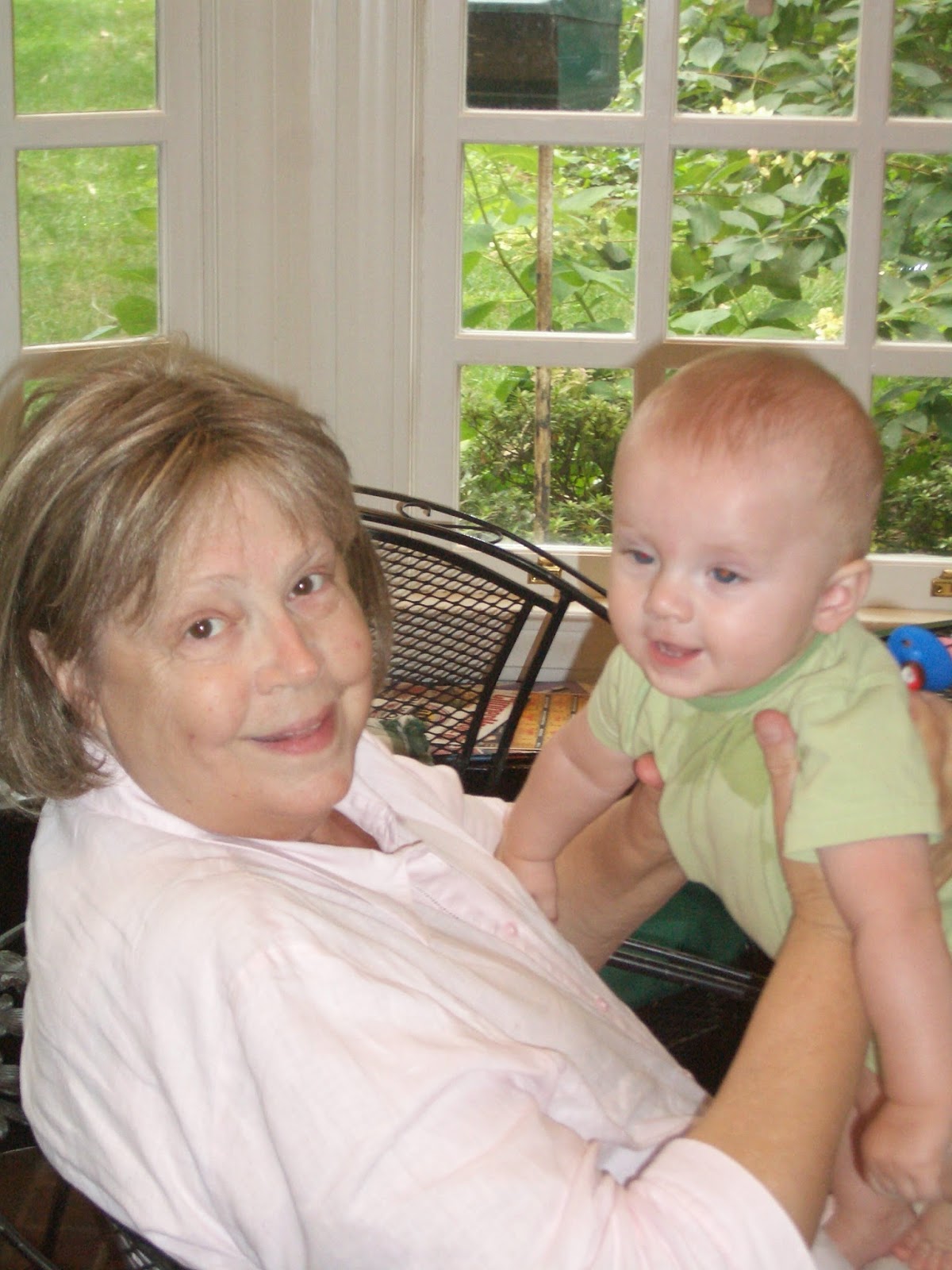 Mom with Nat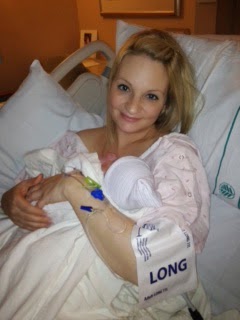 Me with Hollins
XOXO,
Josephine