Happy Monday! It is no secret in my house that I am not a morning person. My kids wake up wanting breakfast immediately- no matter the hour. This drives me crazy- along with trying to think of what to make for them EVERY DAY! Many days my kids have cold cereal and milk (and love it!) for breakfast but I do try to change things up a couple times a week.
(1) Ezekiel Toast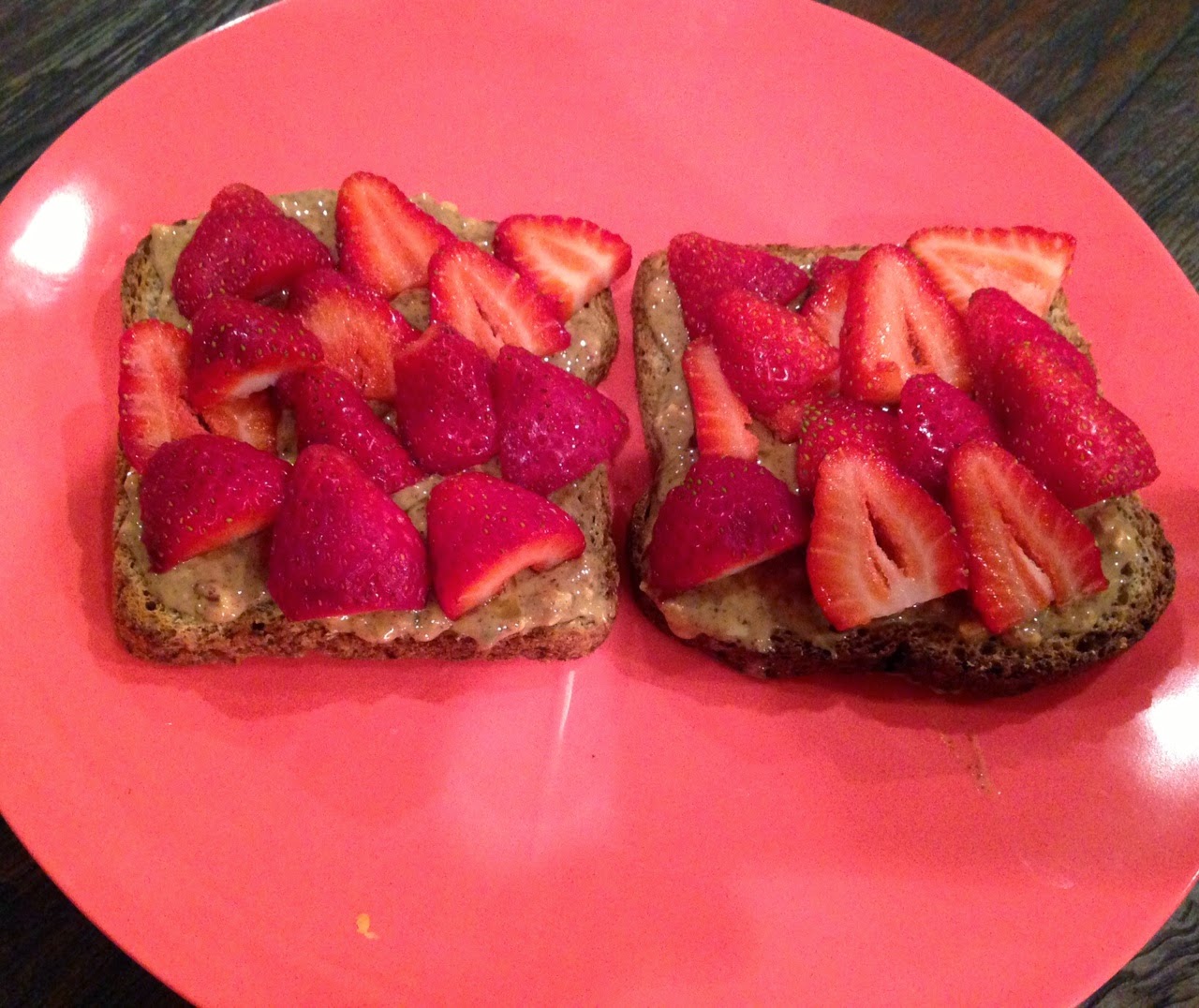 Toast 2 pieces of Ezekiel (Sprouted Bread). Spread Almond Butter on each piece. Drizzle honey over almond butter. Top with sliced strawberries.
(2) Scrambled Eggs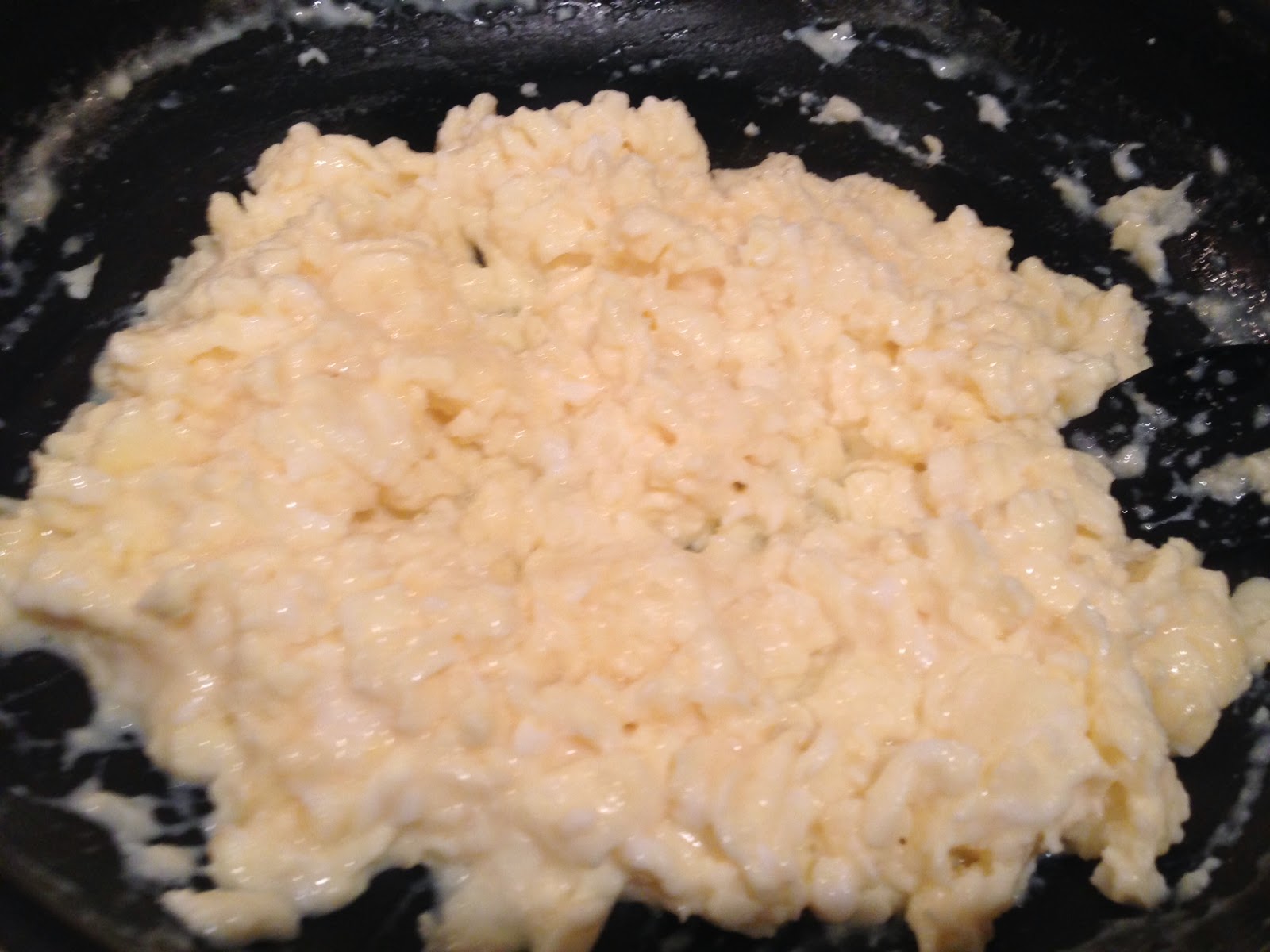 4 eggs
2 tbsp milk
Cheddar Cheese or Parmesan
Beat the eggs and the milk in a bowl. Spray nonstick pan with coconut oil spray. Heat pan over medium heat. Add egg/ milk mixture. Cook stirring constantly with a plastic spoon or rubber spatula. When eggs are almost finished cooking add the cheese evenly through the eggs and remove from heat. I serve them just like this to Nat but Jackson likes his served with a side of ketchup.
(3) Pumpkin Muffins
These are a staple in out house during the Autumn months. I make these for the kids on the first day of Fall. They love them!! They are not the healthiest in the world but I did change the original recipe from tons of oil to part oil and part applesauce. Pumpkin is a good source of fiber and Vitamin A.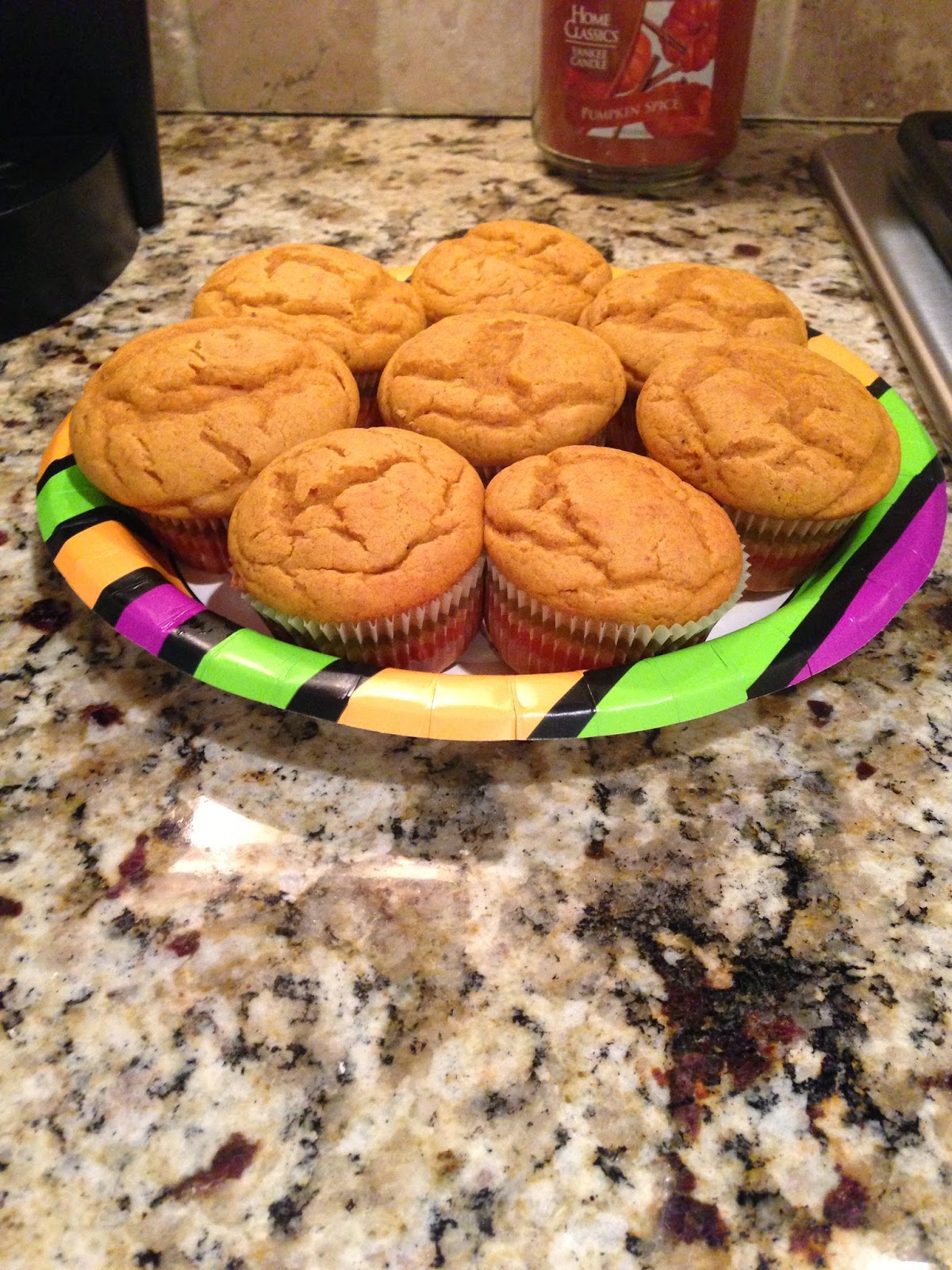 1 box yellow cake mix
1 can of pumpkin (not pumpkin pie filling)
2 eggs
1/2 cup oil
1/2 cup unsweetened applesauce
1 tsp cinnamon
1 tsp ground nutmeg
1 tsp ground cloves
Preheat oven to 350. Mix all ingredients. Pour evenly into muffin pan that has been lined with paper muffin cup liners. Bake for 25 minutes.
(4) Fruit Parfaits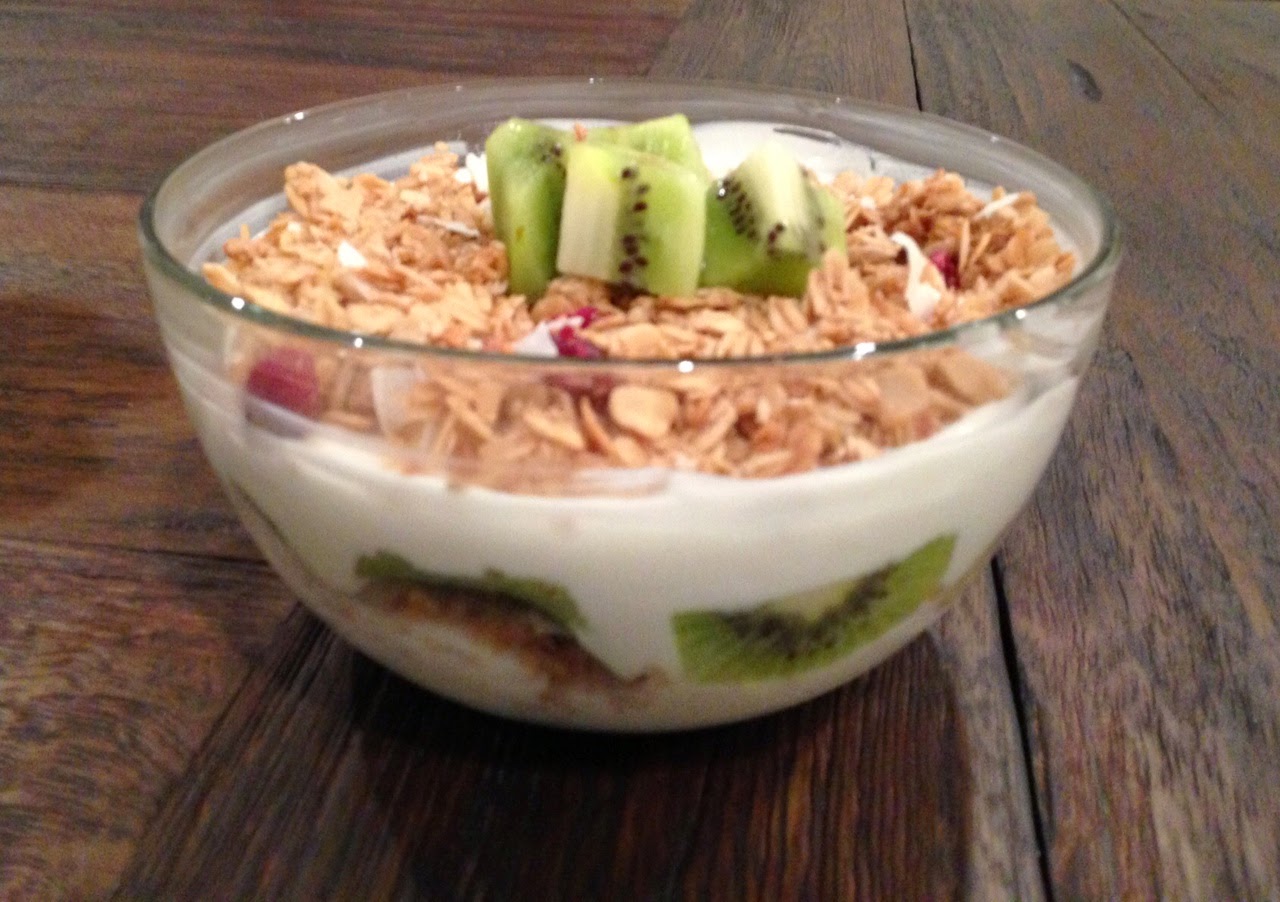 Simply layer yogurt, then fruit and then granola 2 times each in a dish. This is so easy and will fill your kiddos up for a busy school day.
1/2 nonfat greek yogurt, plain
1/4 cup natural or low-sugar peanut butter
1 banana
1 tbsp cocoa powder
1 tbsp agave
Crushed Ice
Put all ingredients in a blender. Blend until all is combined and there are no longer any ice chunks.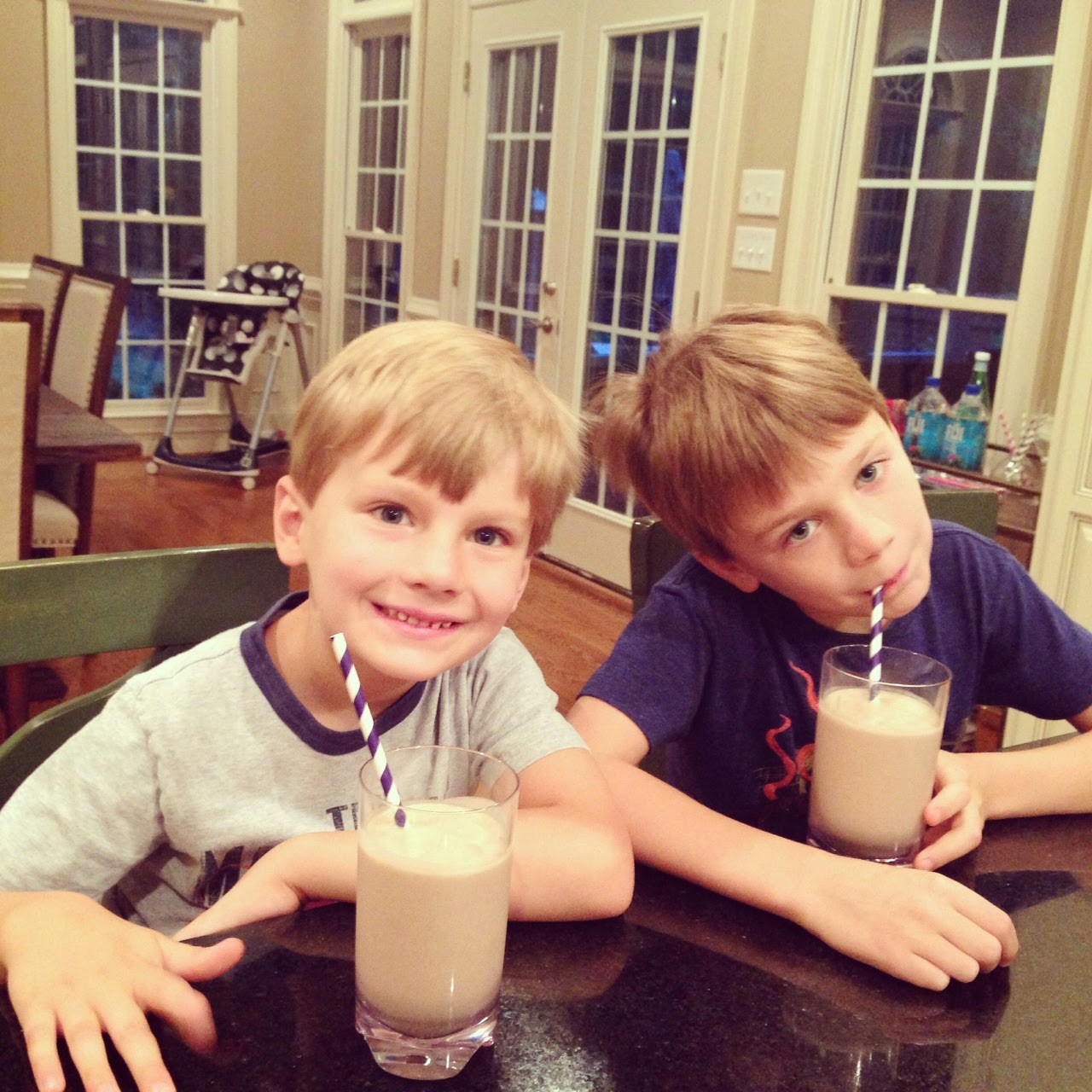 Hope these ideas help your mornings!
XOXO,
Josephine