This dish ended up even more heavenly than I thought it would! I combined a few different recipes- old and new- and came up with this. If you are a salmon-lover, you will adore this! My kids even ate the salmon. I served it to Jackson and Nat with sautéed green beans instead of bok choy and mushrooms. Score!!!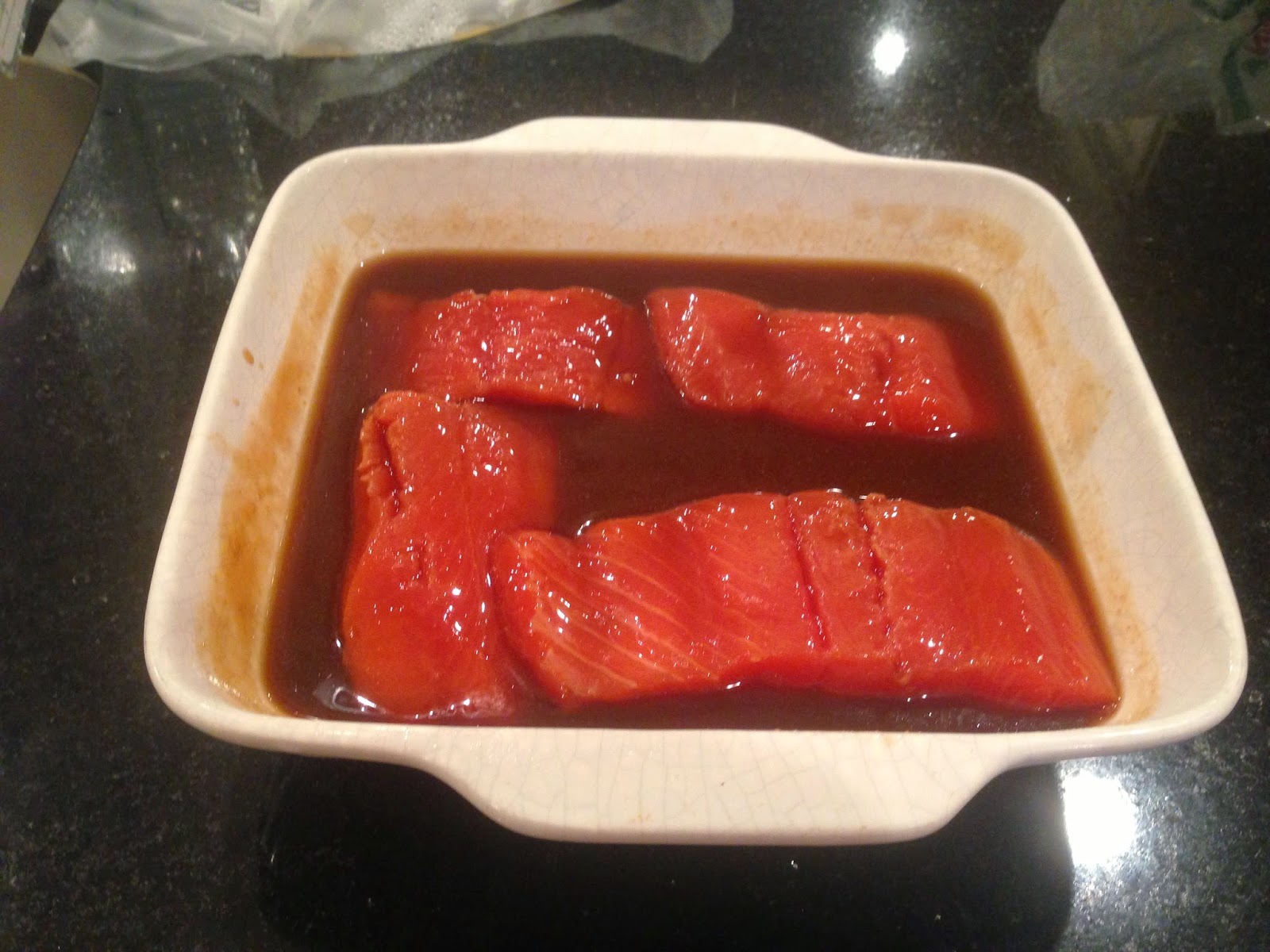 Salmon & Marinade
1/2 cup soy sauce, low-sodium
1/2 cup brown sugar
2 tbsp of honey
1/2 tsp ground ginger
1/4 garlic powder
1 cup of water
1 tbsp cornstarch
1/4 cup cold water
3-4 wild-caught salmon filets (skin & bones removed)
Bring to a boil first 5 ingredients over medium-high heat. Reduce to medium- low heat and simmer for 1-2 minutes. In a small bowl mix 1 tbsp of cornstarch with 1/4 cup cold water. Add to soy sauce mixture and continue to simmer until sauce thickens (about 2-4 minutes). Remove from heat and cool to room temperature. Place salmon filets in a shallow dish. Pour cooled marinade over fish. Cover. Refrigerate 3-4 hours. Preheat oven to 400. Spray a baking dish with cooking spray. Place fish and half of the marinade in the dish and cook until fish is flaky.
Sriracha Cream Sauce
1/4 cup plain, nonfat Greek yogurt
1/4 cup light mayonnaise
1 tsp brown sugar
1 tsp rice vinegar
1-2 tbsp Sriracha
Wisk ingredients together and refrigerate. I put mine in a squeeze bottle so that I could drizzle just the right amount of sauce over the fish.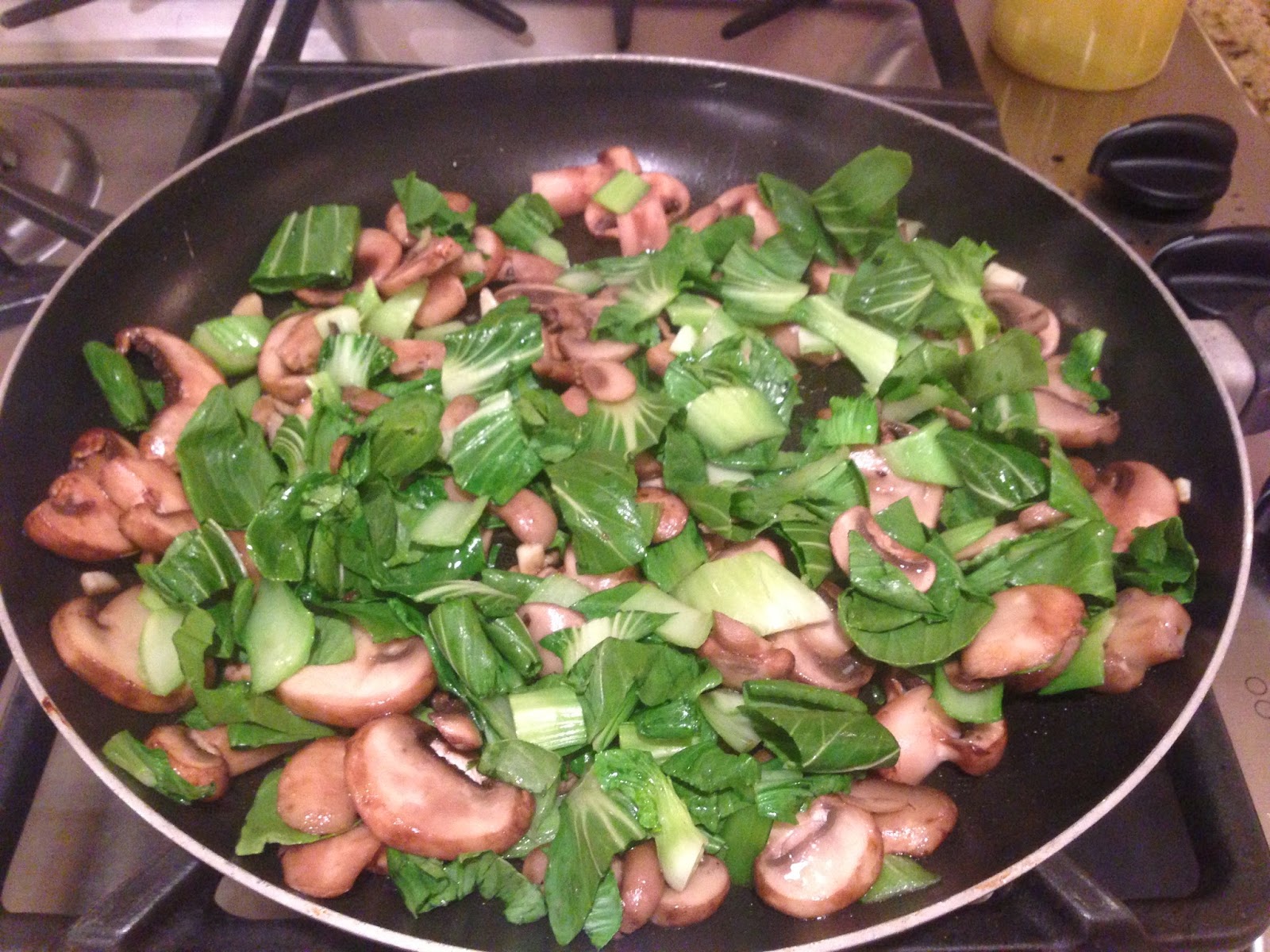 Bok Choy & Mushrooms
1-2 tbsp coconut oil
2 cups Baby Bok Choy, chopped
1 package baby portobello mushrooms
2 cloves of garlic, minced
1 tbsp soy sauce
1 tsp dark sesame oil
Salt & pepper, to taste
Heat oil in large pan. Add mushrooms, garlic and white parts of bok choy until soft. Add green parts of bok choy. Cook for 2 more minutes. Add soy sauce and sesame oil and cook for 1 more minute. Serve under salmon with sriracha cream drizzled over.