I have been using Sriracha more and more lately. I love it's flavor! This salad is fabulous- it is the perfect mixture of sweet, salty and spicy.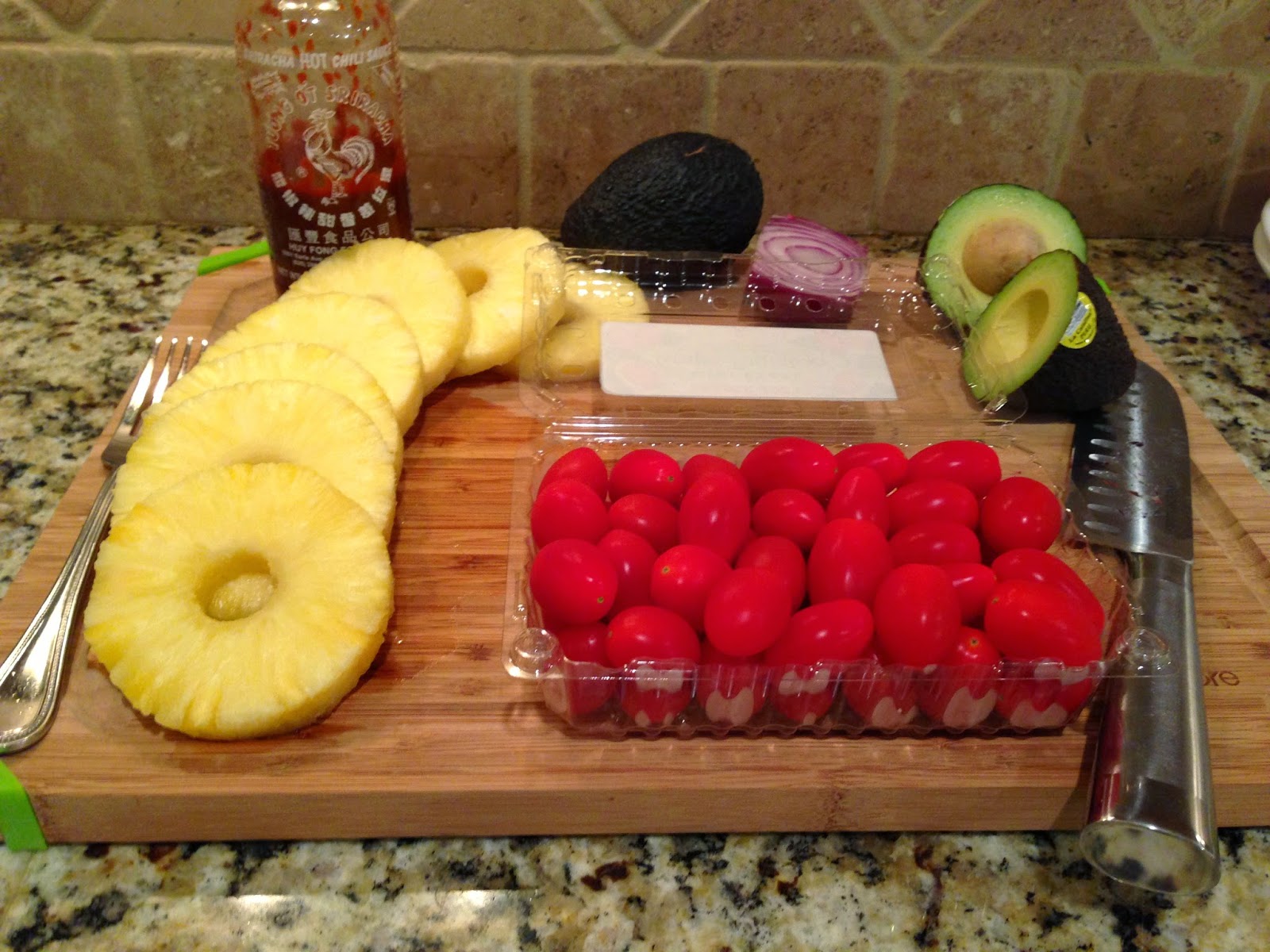 Grilled Chicken & Pineapple
2 boneless, skinless chicken breasts
2 tbsp Sriracha
juice of 2 limes
Salt & pepper, to taste
Pineapple, sliced
Combine sriracha and lime in a small bowl. Salt and pepper the chicken. Pour sriracha-lime mixture over the 2 chicken breasts in shallow dish. Marinate for 2 or more hours in the refrigerator. Grill chicken and sliced pineapple on grill.
Salad
Lettuce (I used romaine & mixed greens)
Grape Tomatoes, sliced in half
Avocado, diced
Purple Onion, diced
Pepper Jack Cheese, shredded
Josephine