Football Food
During the fall, there is always football on in my house. My husband loves it…. and I like it better than any other sport to watch :-). These recipes are great to enjoy while watching football because they are super easy!
Beef Brisket French Dip Sandwiches
2-3 lbs beef brisket, fat trimmed off
1/2 large onion, sliced
3 cups of low-sodium beef broth
2 cups red wine
3 garlic cloves, minced
1 package Lipton Beefy Onion Soup mix
2 tbsp rosemary, finely minced
2 bay leaves
Salt & pepper, to taste
Swiss Cheese
Soft Slider Rolls
Brown beef brisket on both sides. Place in a large crockpot that has been sprayed with cooking spray. Add broth, red wine, onion, soup mix, garlic, bay leaves and rosemary. Cook on high for 4-5 hours then turn down to low and cook for another 2-3 hours. Shred meat in pot. Serve on warm rolls with swiss cheese and with a bowl of the broth from the crockpot.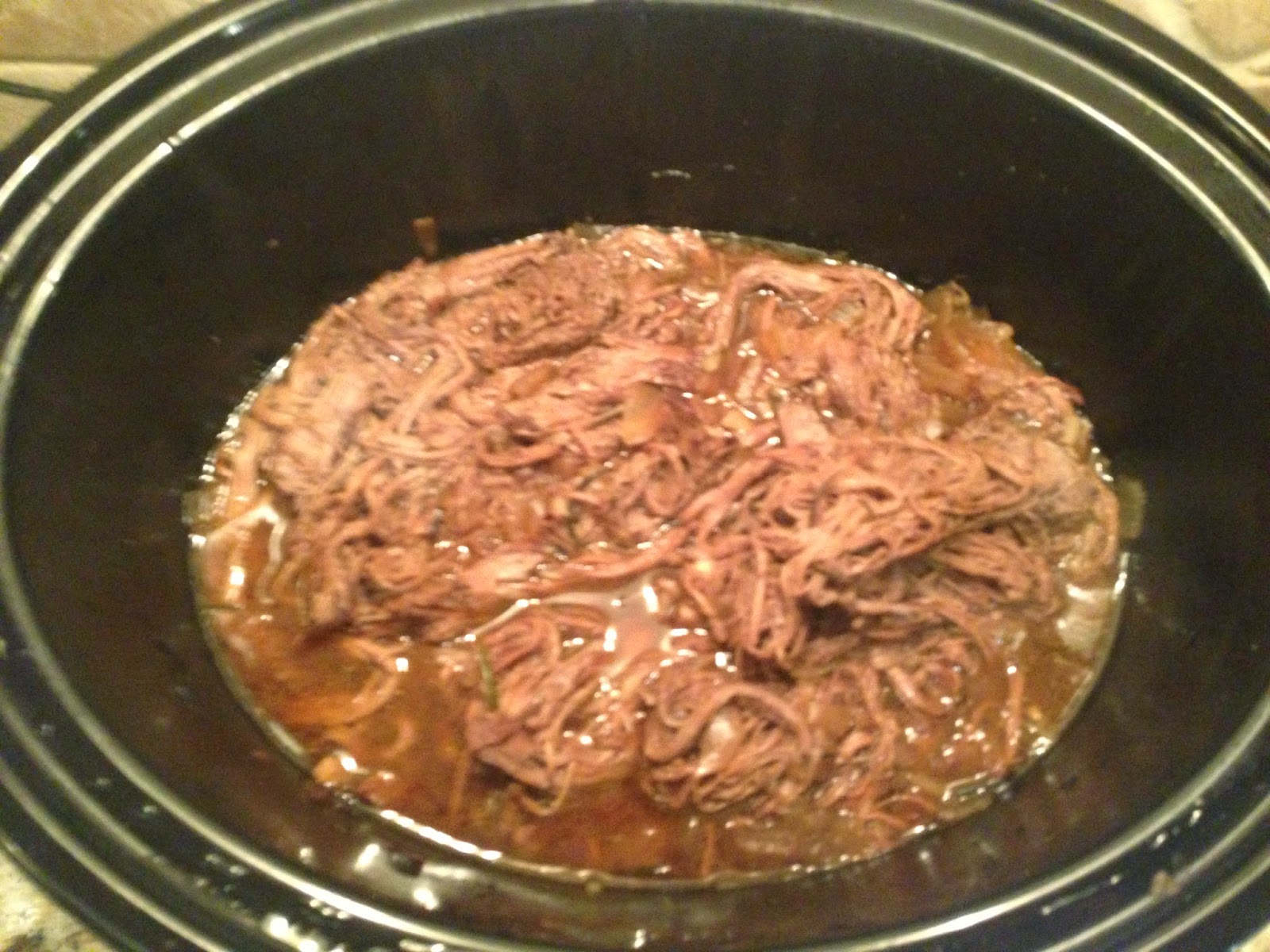 Barbecue Kielbasa
2 lbs Kiebasa, sliced into rounds
1/2 cup bourbon
2 cups ketchup
1/2 cup brown sugar
3 tbsp worcestershire
Salt & pepper, to taste
Put bourbon, ketchup, brown sugar, worcestershire, salt and pepper in small crockpot that has been sprayed with cooking spray. Stir well. Add kielbasa. Stir again. Turn crockpot on low and cook for 5 hours, stirring occasionally.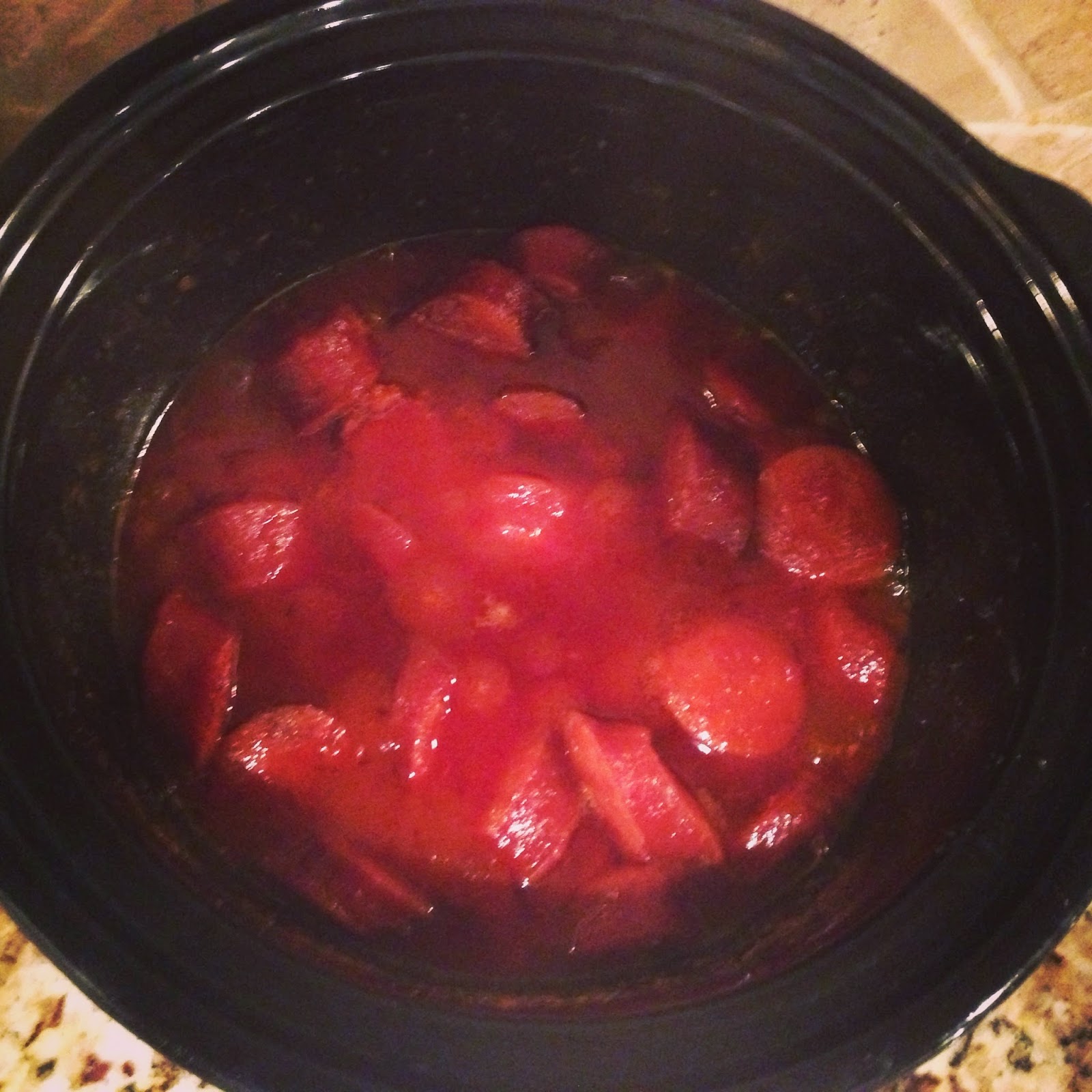 Easy Peasy Cheese Dip
8 oz cream cheese, softened
8 oz Velveeta cheese, cubed
1 1/2 cans of Rotel
A few dashes of hot sauce
Put all ingredients in a pot and heat slowly, stirring constantly. Serve hot with your chip of choice.
Girls' Night In
I could survive on cheese and crackers if I had to. When Allen is out of town, that usually ends up being my dinner. You won't hear me complaining either! Trader Joe's always has delicious cheeses at a great price. You won't feel as though you are breaking the bank if you try a new one and you don't like it. I had some girlfriends over to enjoy time by our fireplace on the porch. I threw together some yummy appetizers to have while we caught up with each other.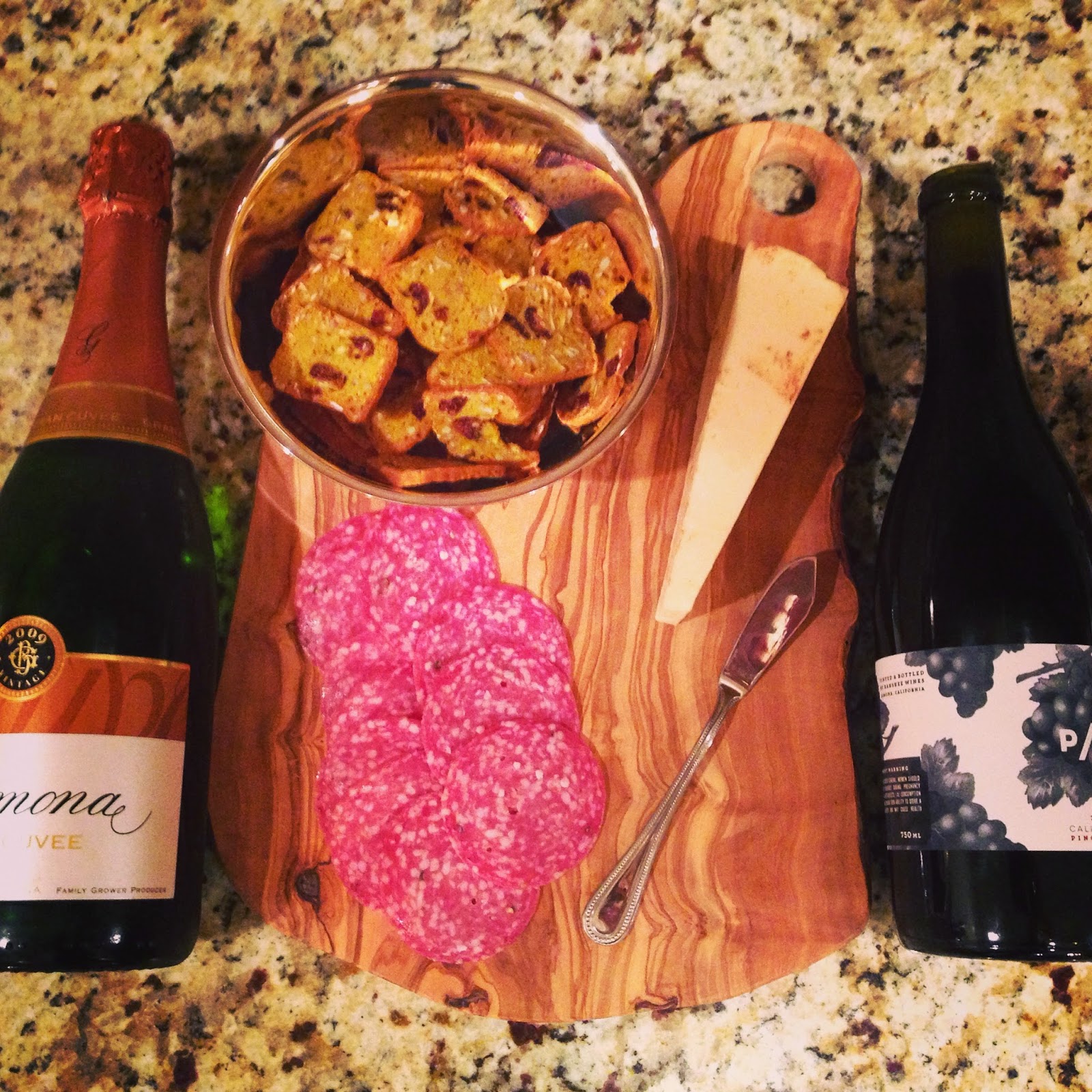 Pumpkin Cranberry Crackers & Cinnamon Dusted Toscana Cheese
Italian Dry Salami (all from Trader Joe's)
Wine is from the Winestore in Charlotte (recommended by Natalie & Madeline)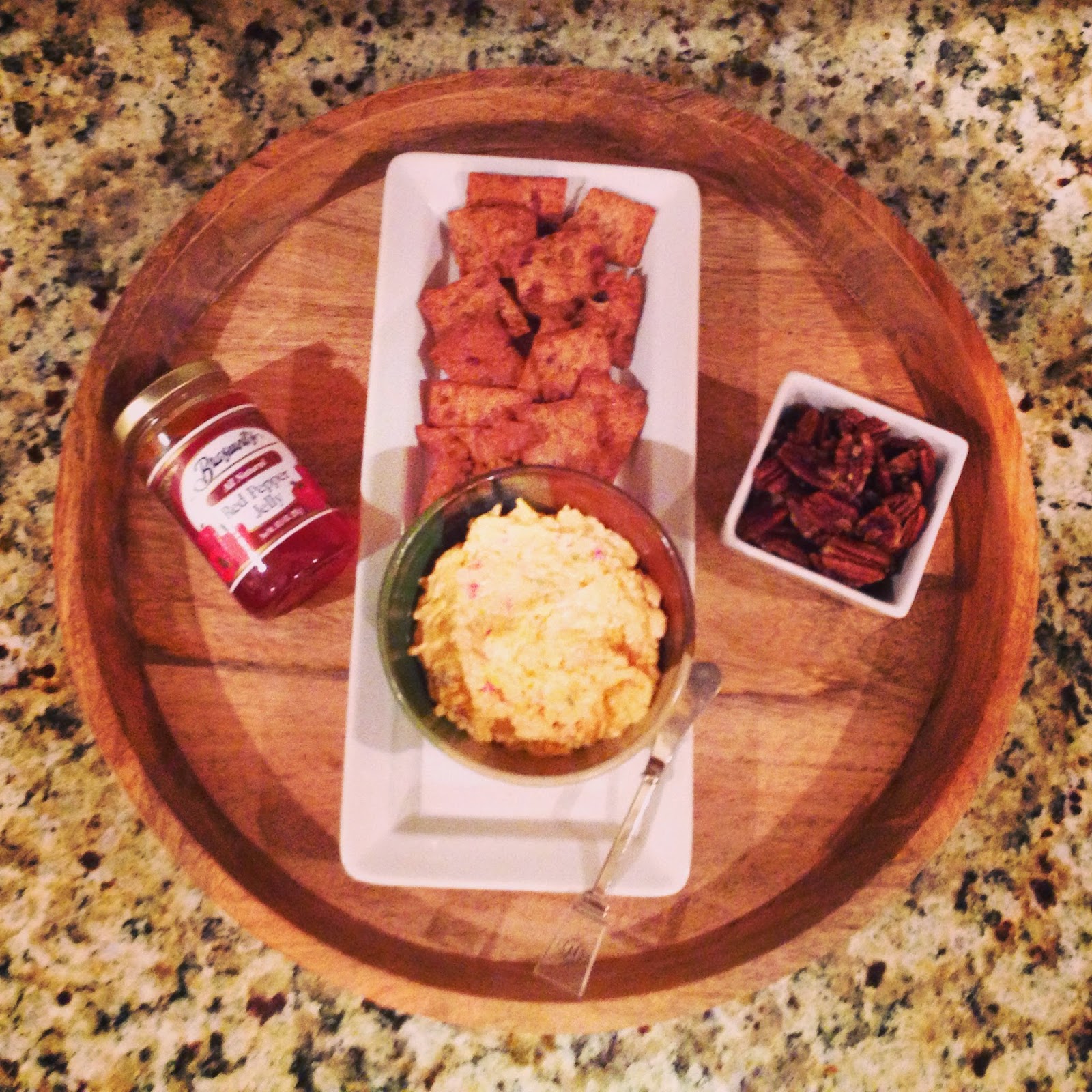 Palmetto Jalepeno Pimento Cheese topped with Braswell's Red Pepper Jelly served with Pita Chips
Sweet & Spicy Pecans
Sweet & Spicy Pecans
1 cup raw pecans, halved
1 tbsp olive oil
2 1/2 tbsp maple syrup
1 1/2 tsp cinnamon
1/2 tsp ground red pepper
1 1/2 tsp of Kosher Salt
Toss all ingredients in a bowl until coated. Pour on a baking sheet lined with foil or parchment paper. Bake at 350 for 10-12 minutes or until lightly browned. Watch closely- they can burn easily! Remove and let cool throughly.
Enjoy!
Josephine