Christmas is the perfect time to try new, festive cocktails. My girlfriends count on me to supply a fun beverage for most occasions! I have always enjoyed Poinsettias but decided to try a couple of new ones also!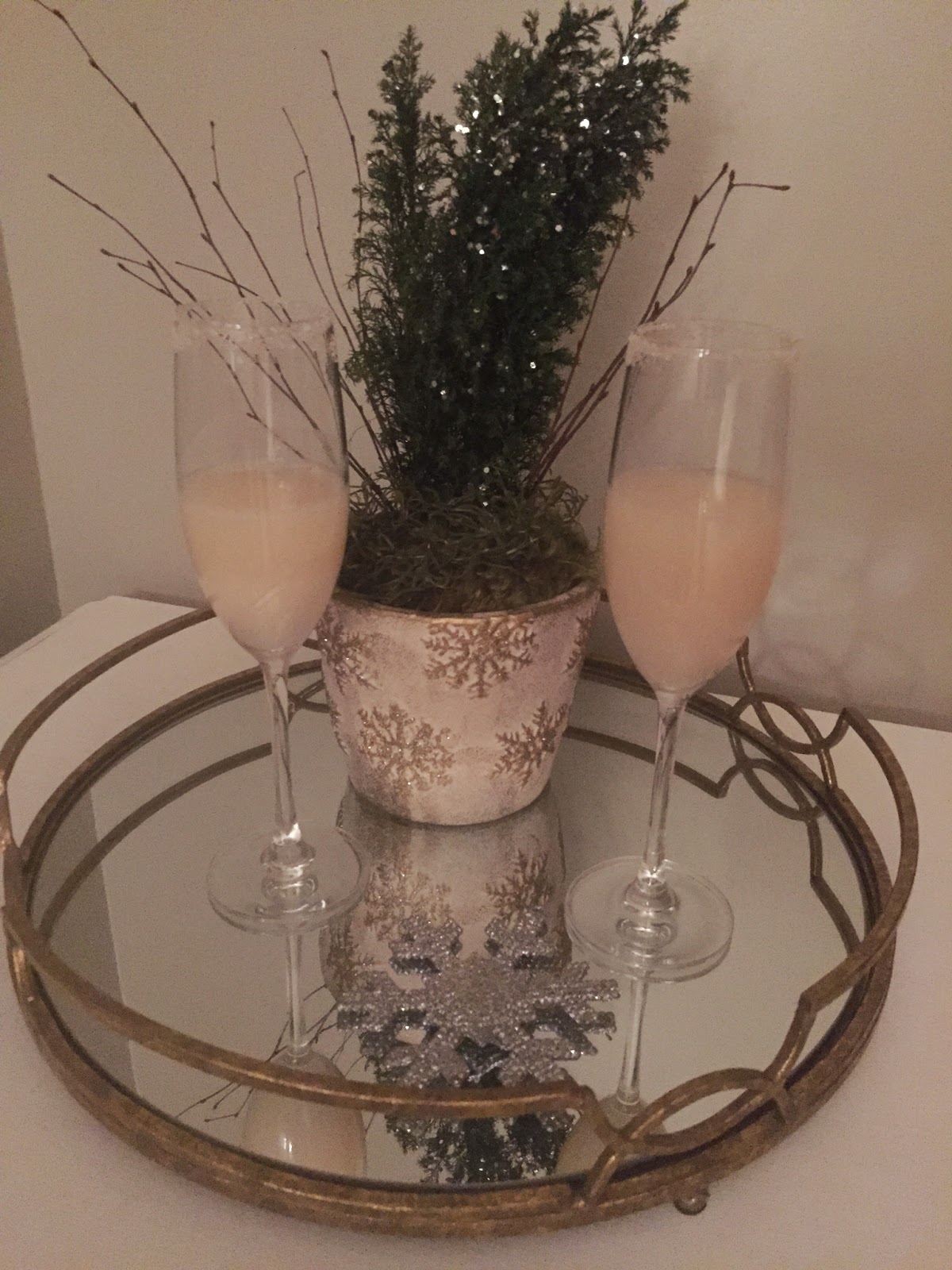 SNOWFLAKE COCKTAILS
1 oz Malibu Coconut Rum
2 oz Coconut Juice
splash of Simple Syrup
Champagne
Sugar-Rim
Remove seeds from inside vanilla bean and mix well with white sugar. On a small plate sprinkle sugar.-vanilla mixture. Rim glass with a orange slice and dip the rim of a champagne flute in sugar. Pour in rum, simple syrup and coconut juice. Stir well but be careful of the rim. Fill remainder of glass with champagne.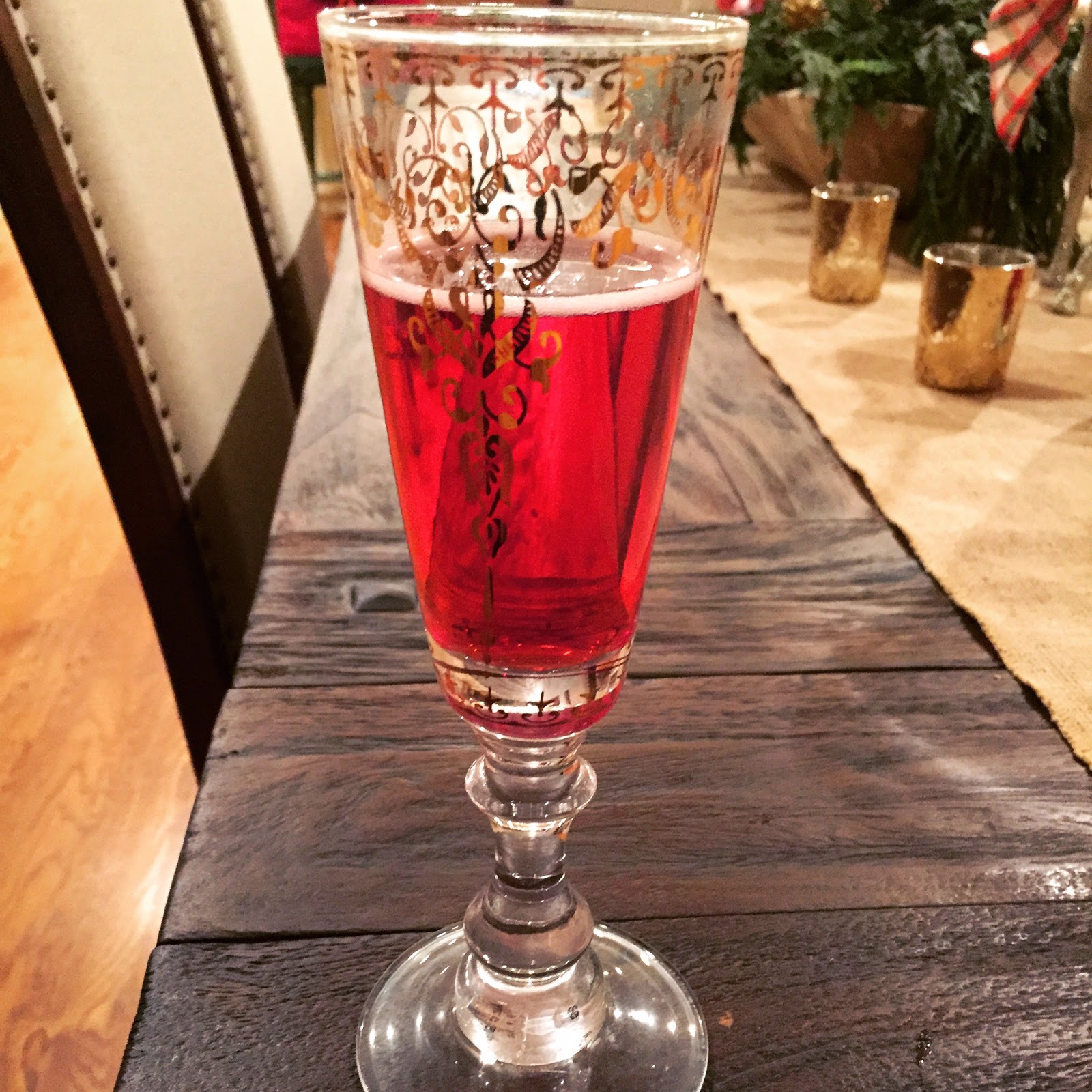 POINSETTIAS
1 oz Grand Marnier
2 oz Cranberry Juice
Champagne
Mix Grand Marnier and cranberry juice in a glass and top with champagne.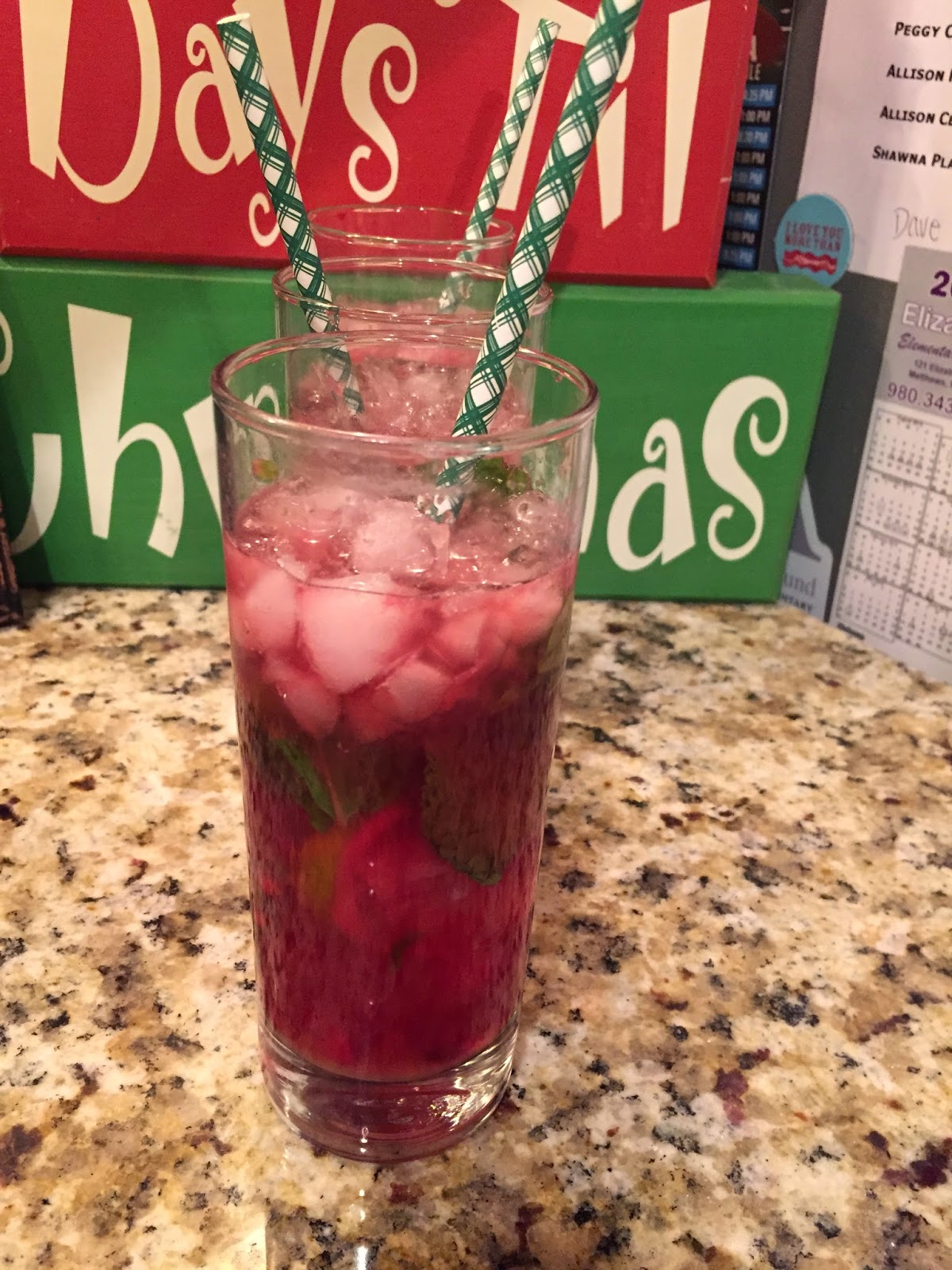 POMEGRANATE MOJITOS
6 mint leaves, torn in half
juice of one lime
1- 11/2 tbsp sugar
2 oz pomegranate juice
4 oz rum
club soda
crushed ice
Muddle mint leaves, lime and sugar in a glass. Add rum. Put glass in fridge for 30 minutes or so for the flavors to combine. Stir in pomegranate juice. Add club soda and stir again. Serve over crushed ice.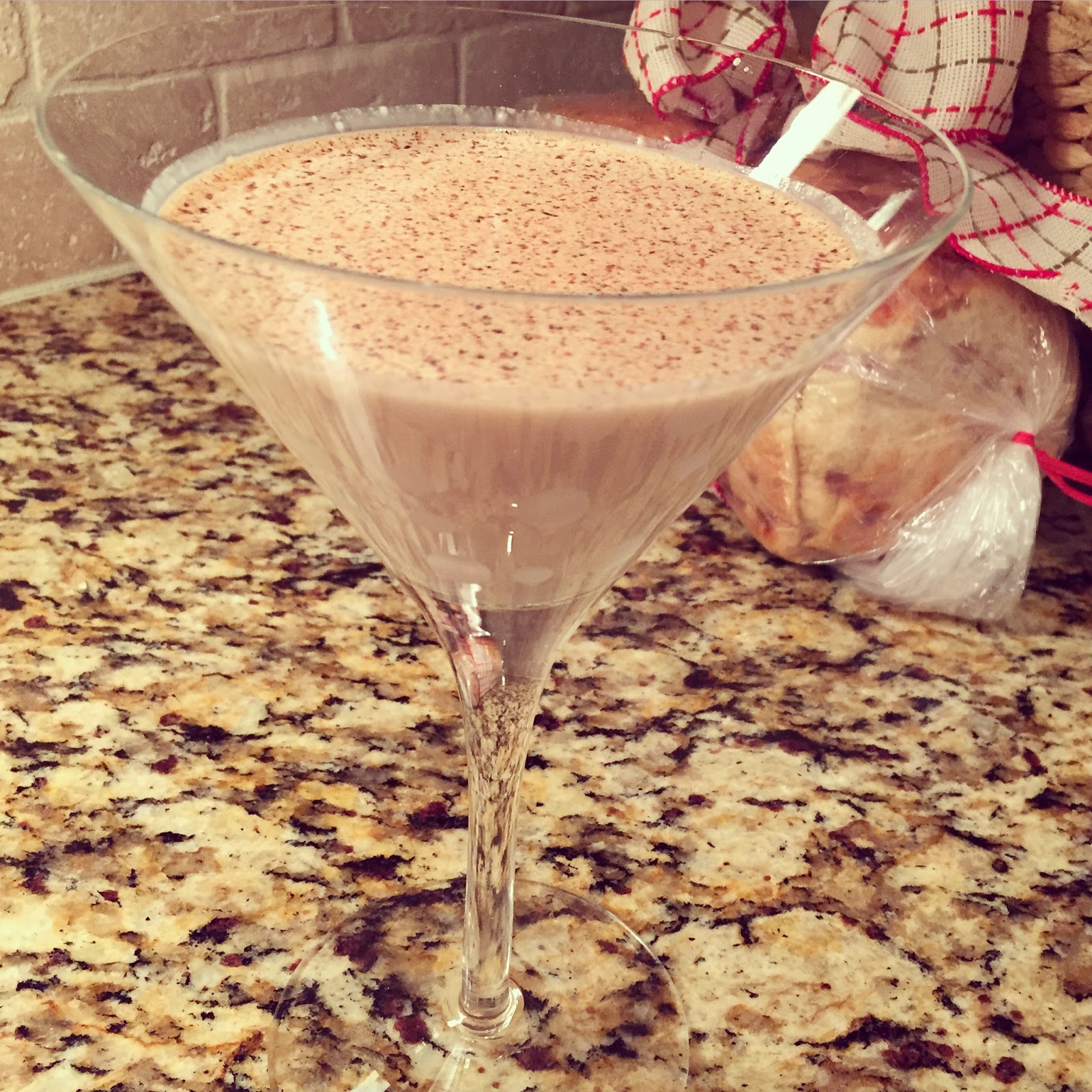 Drunken Gingerbread Man Martinis
This makes about 8 drinks. I make them in a pitcher and keep it in the fridge. Then when someone wants a drink I shake some with ice in a cocktail shaker and pour in a martini glass. Sprinkle ground nutmeg on top.
4 cups of half and half
1/2 cup Vanilla Vodka
1/4 cup Cinnamon Schnapps
1/4 cup Butterscotch Schnapps
1/4 cup Molasses Syrup
1 tsp ground ginger
ground nutmeg
Take the 1/4 cup of the warm molasses syrup and 1 tsp ground ginger and whisk together until the ginger dissolves into the syrup. Set aside to cool. Mix half and half, vodka and the schnapps in a pitcher. Once cool, add molasses mixture and whisk throughly. Set in fridge to cool completely. Before serving stir well as some of the molasses may have settled to the bottom.
*Molasses Syrup is made by mixing equal parts molasses and water in a small pan and bringing to a boil over medium heat. Remove from heat and let cool.
Cheers y'all!
Josephine