I found this recipe on pinterest and it is HEAVENLY!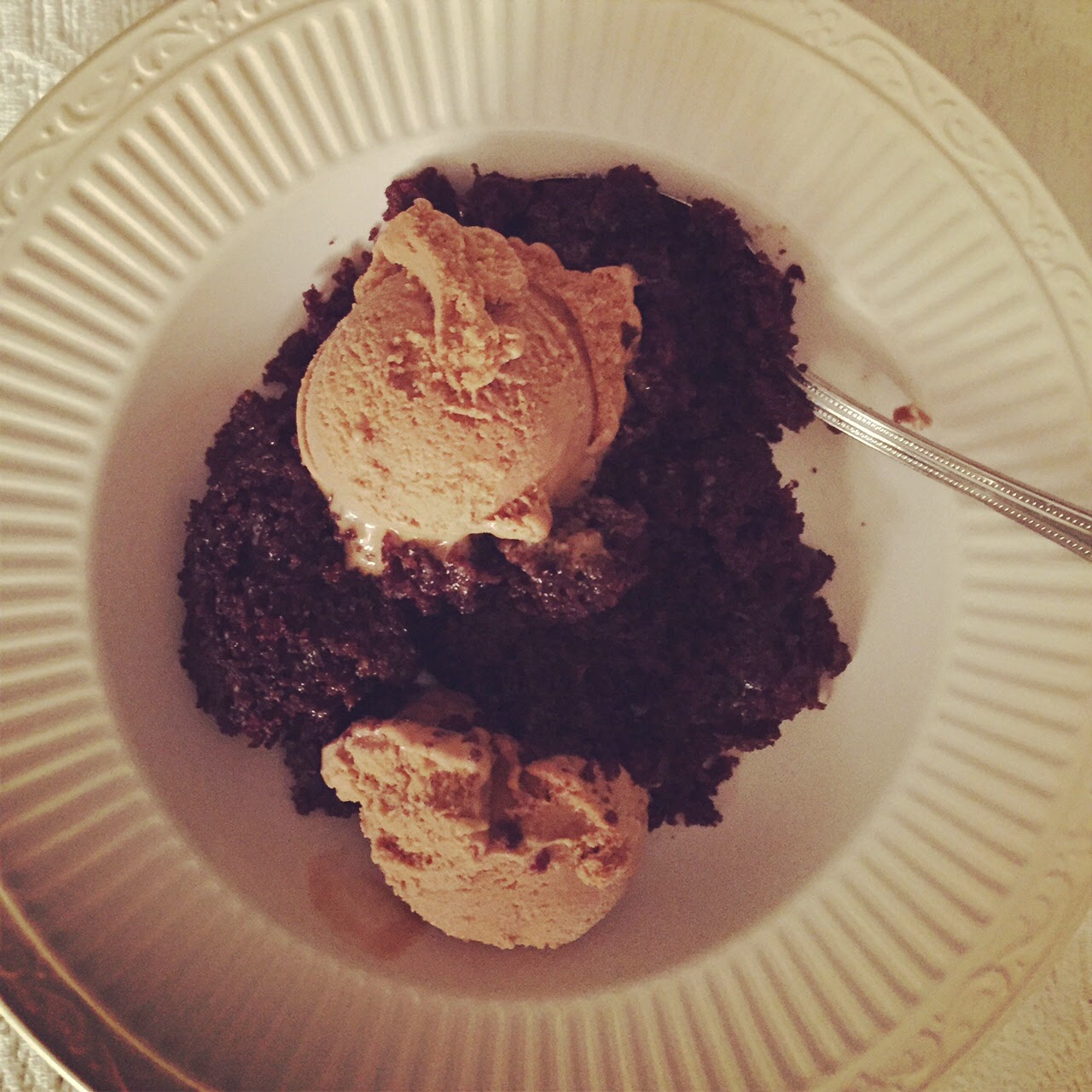 1 box Chocolate Cake Mix
3 eggs
1/2 cup oil
1 1/4 cup milk (I used 2%)
1 box instant chocolate pudding
2 cups cold milk (2%)
1/2 bag of chocolate chips
Line your small crockpot with parchment paper. Spray the parchment paper with cooking spray to prevent sticking. With your mixer, combine cake mix, eggs, oil, and 1 1/4 cup milk. Beat on medium speed for about 2-3 minutes. Pour carefully into parchment paper that is lining the crockpot. Next mix (with your mixer) the package of instant pudding with the remaining 2 cups of milk. until thickened pudding consistency- Pour that over the cake batter. DO NOT STIR! Next sprinkle chocolate chips over. DO NOT STIR! Put the lid on the crockpot and cook for anywhere from 2 1/2- 3 1/2 hours- until the top looks set and no longer liquidy. Mine took the full 3 1/2 hours but you don't want to overcook it so I would watch it the last half of the cooking time. When it is finished dig down in the crockpot to make sure you get some of the delicious gooey chocolate. Serve with your choice of ice cream. I had mine with Salted Caramel Gelato but I think Vanilla or Peppermint would be equally fabulous! YUMMMMMM!
XOXO,
Josephine