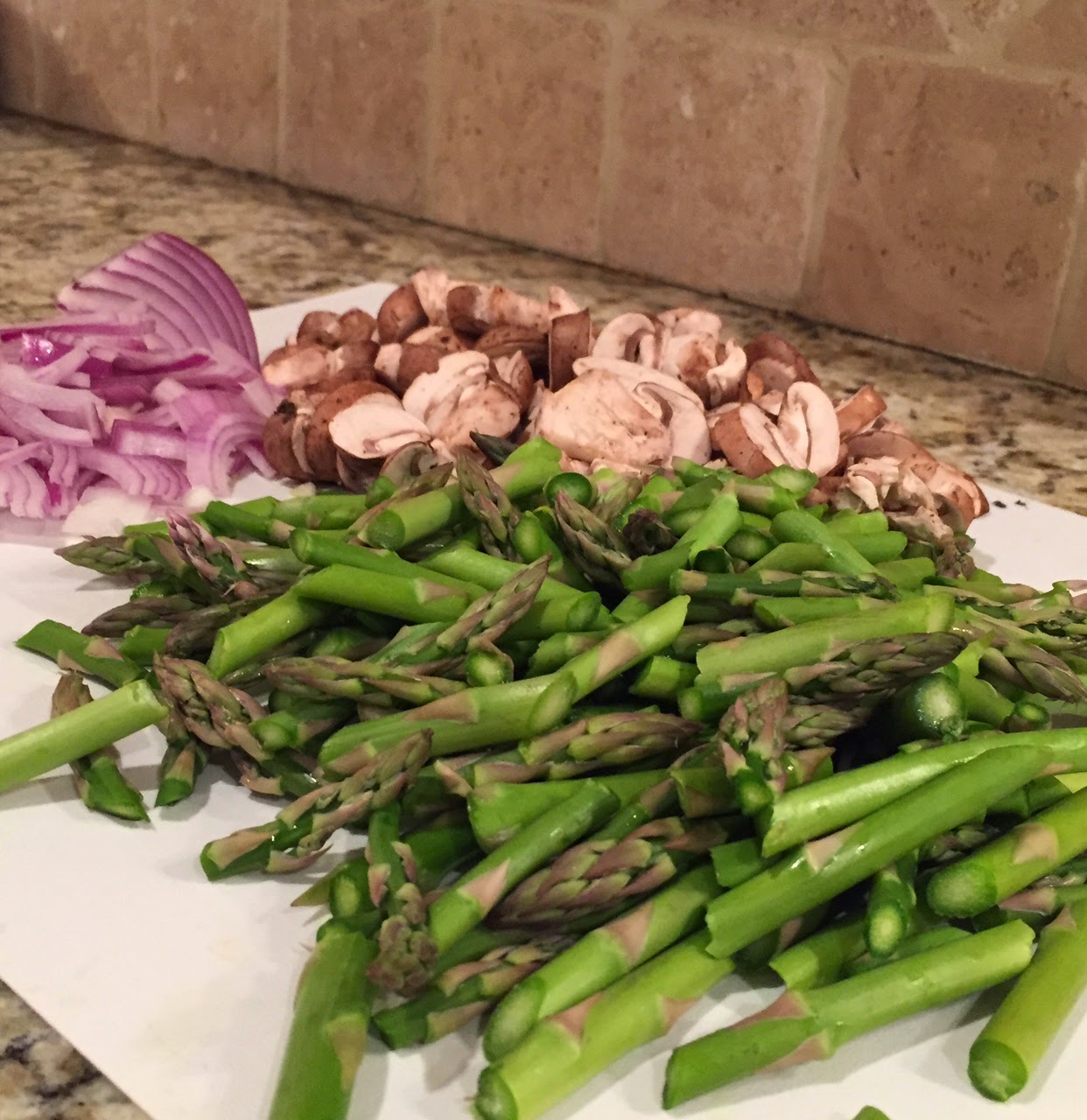 Loaded with fresh veggies!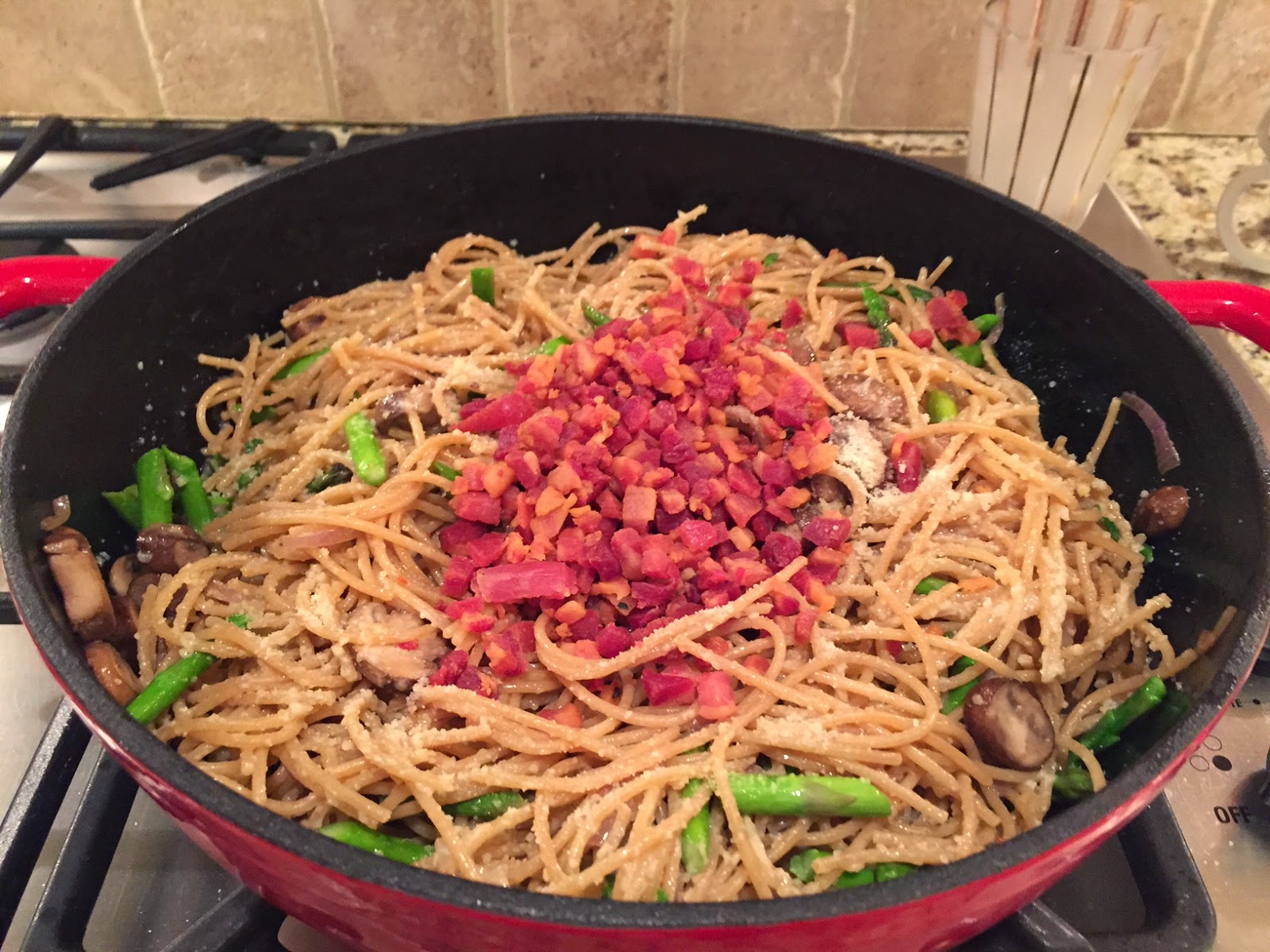 One pot perfection!
I got this delicious pasta recipe from my sister, Madeline and her husband, Dave. I made a few changes to simplify it. Since the weather here was so beautiful yesterday I decided to break out one of my favorite Spring time recipes. I love it because it is super flavorful but not at all heavy.
1 lb whole wheat spaghetti
8 oz pancetta, diced
2 tbsp butter
2 garlic clove, minced
1 lb baby portobello mushrooms, sliced
1/4 of purple onion, thinly sliced
11/2 lb asparagus, ends removed and cut into 11/2 inch pieces
1/2 cup fresh grated parmesan
Salt and pepper, to taste
Cook pasta in a large pot, according to package directions. Drain pasta and return to pot. In a large skillet or dutch oven, cook pancetta until crisp. Remove pancetta with slotted spoon and place on a plate lined with a paper towel. Leave about one tablespoon of pancetta grease in pan and drain off the rest. Add one tbsp of butter. When butter has melted, add garlic, onion and mushrooms, cooking until slightly softened. Add asparagus and cook until al dente. Add the pasta and the remaining 1 tbsp of butter, parmesan, salt and pepper. Toss until butter and parmesan are melted and combined. Add pancetta to pasta and toss again until everything is evenly distributed. Serve in large bowls with extra parmesan cheese.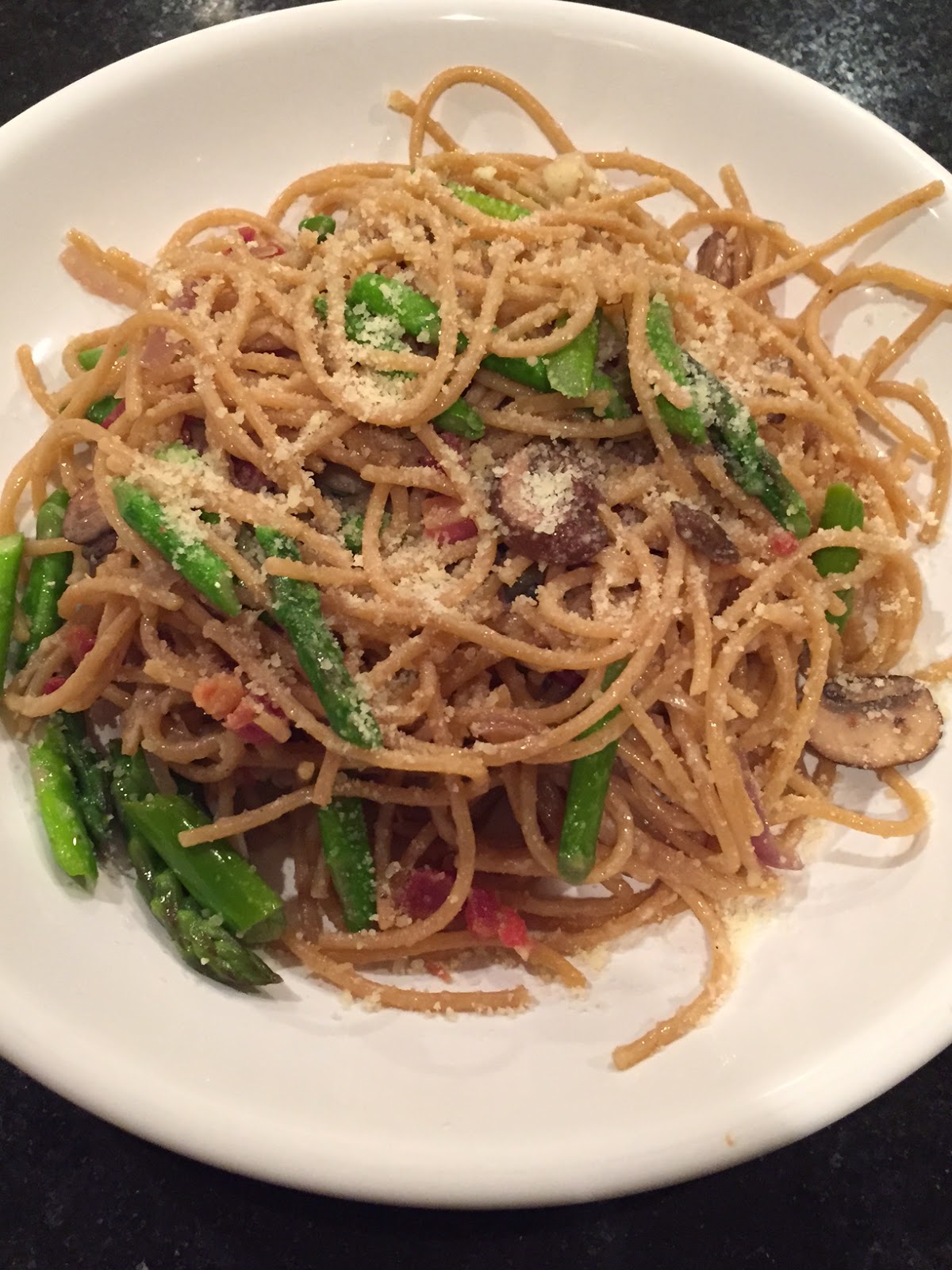 XOXO,
Josephine