This recipe is so super easy it doesn't even need to be called a recipe. These lettuce wraps are so light and refreshing- perfect for a Spring evening! This recipe serves 2 with no leftovers!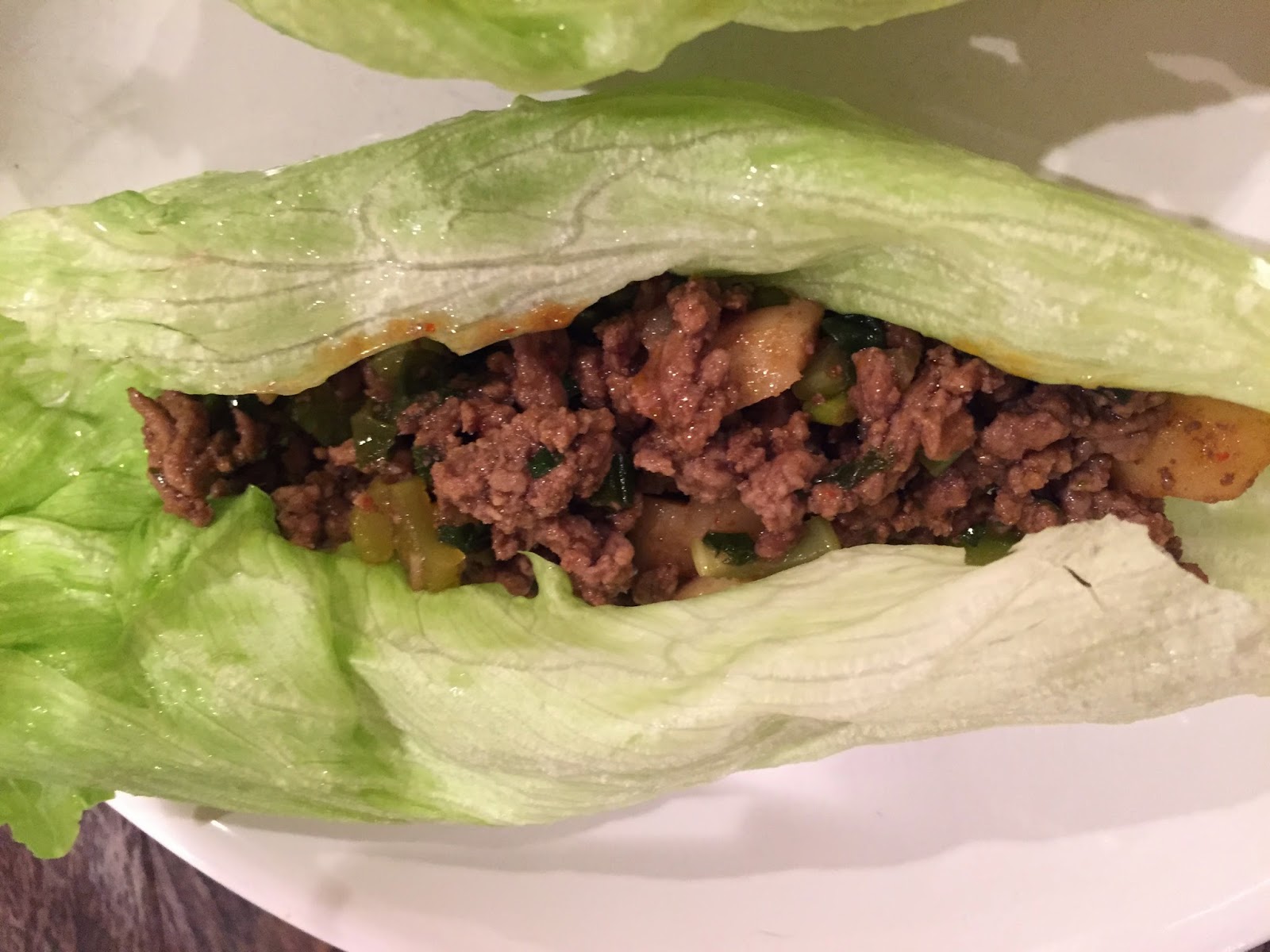 Filling
1 tbsp grapeseed oil
1 pound ground beef (I use 90/10)
3/4 cup celery, diced
1 clove of garlic, minced
3/4 green onions, chopped
3/4 water chestnuts, diced
1/4 cilantro, finely chopped
1/2 tsp ground ginger
juice of half a lime
Sauce
4 tbsp Sriracha
5 tbsp rice vinegar
3 low-sodium soy sauce
2 tbsp honey
Lettuce Cups (I used iceberg)
In small bowl, combine all ingredients for sauce and mix with a small whisk. Set aside. Heat oil over medium heat. Add ground beef, cooking and crumbling until no longer pink. Add celery and garlic. Cook for 5-7 minutes. Add green onions, water chestnuts, cilantro and ginger. Cook for 2-3 more minutes. Add half the sauce and lime juice. Cook for 5 minutes stirring well. Add remaining sauce and cook for 5 more minutes. Serve in lettuce cups and squeeze a bit more lime juice over beef mixture.
Enjoy the beautiful weather & these yummy lettuce wraps!
Josephine