I basically put this salad together to have an avenue for the yummy dressing listed below!
Salad
1 bag chopped Romaine lettuce
1 can of black beans, drained and rinsed
2 ears of corn, grilled and cut off the cob
1 cup grape tomatoes, diced
2 green onions, diced
2 grilled chicken breast (I marinated them in lime juice, olive oil, cumin and salt), sliced
Pepperjack Cheese, shredded
Tortilla Strips
Place ingredients in a salad bowl. Top with Avocado Ranch dressing.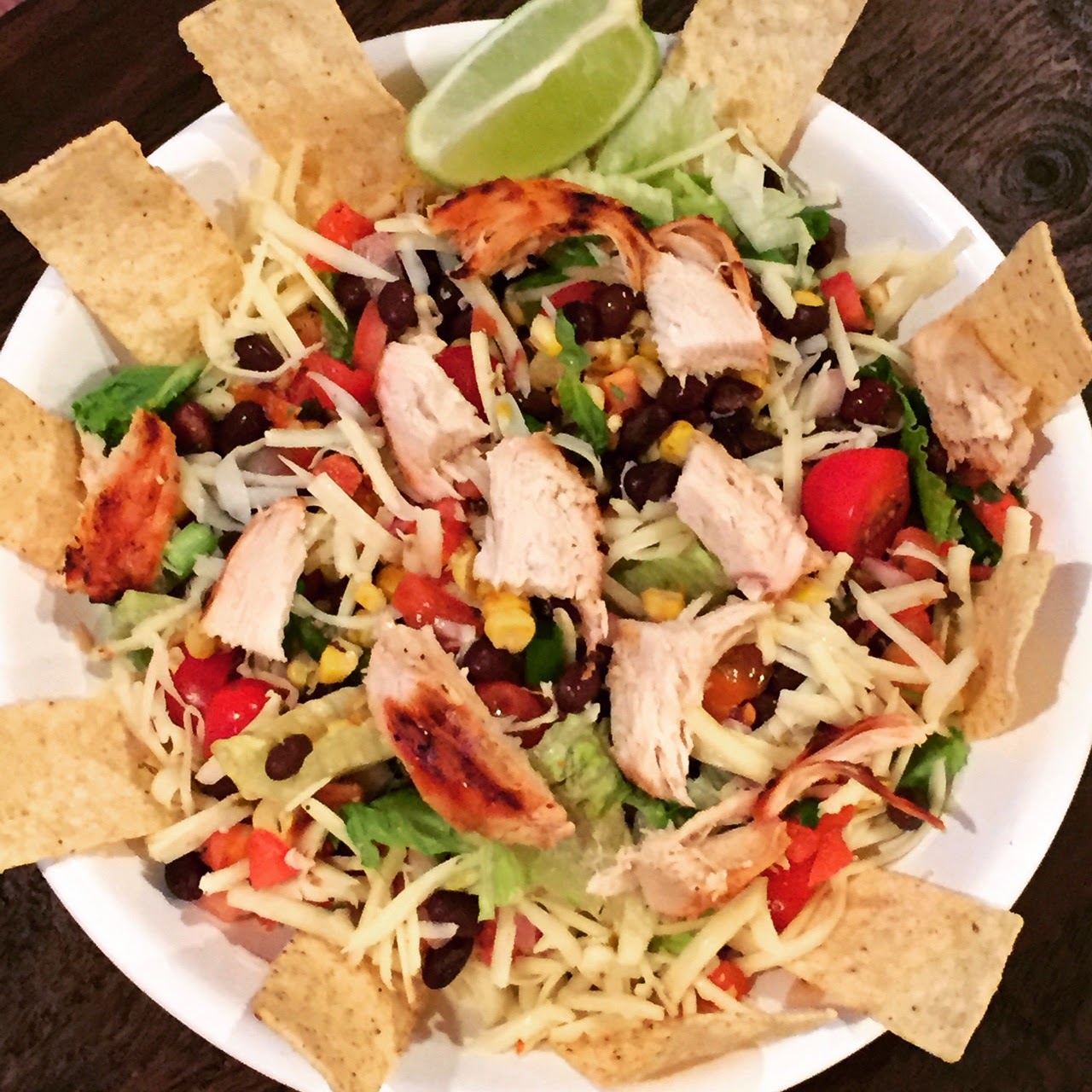 Avocado Ranch
I found this Avocado Ranch recipe on Pinterest and immediately had to try it. I changed a couple of things from the ingredients in the original recipe. It was fabulous on this salad!
1/2 cup Mayonaise
1/2 cup Sour Cream
2 garlic cloves, minced
1 avocado, diced
1 tomatillo, chopped & husk removed
1 jalapeño, chopped, seeds removed
2 tbsp lime juice
1 tsp white wine vinegar
2 tsp worcestershire
1/3 cup cilantro, chopped
1 tbsp dill, chopped
2 tbsp chives, chopped
1/2 tsp paprika
Salt & Pepper, to taste
2 tbsp milk, if needed to thin it out
Put all ingredients in food processor until combine completely. Chill at least 2 hours.
Enjoy!
Josephine